They will soil the sheets against Mizzou when they encounter a fierce team who plays with absolutely nothing to lose.  It's just the beginning of their issue with cats.  LSU will be the next team that facilitates Bama beating themselves.  Why? Arrogance. Then, there will be those damn War Eagle Tigers off the Plains.  All the while, Bama will possibly and 'rightfully so' retain consideration as the best team in the nation and GOAT- a team that beat itself three times in one season.
Y'all think I'm playin', huh?  I ain't.
Mizzou will lay the blueprint much like one DeNardo did while unraveling the Run-n-Gun of Spurrier fame- and that team will be reveled for the effort- coaches the nation wide sending offerings to Odem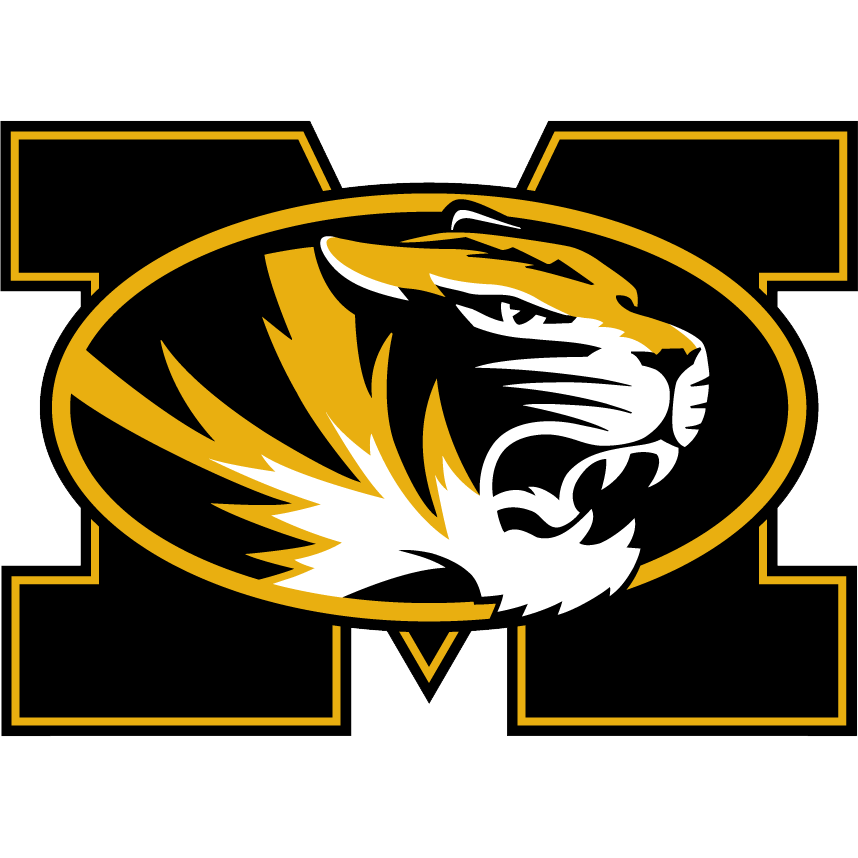 (who cleverly altered the last two letters of his true name 'Odin' before arriving a mere mortal with one specific task: take down Saban- who, curiously and likely in arrogance, changed only one letter in his own name) .
The formula is yet to be revealed, but it will certainly consist of full out effort and focus of force on a Bama team that is overly confident.  The surprise will be complete as Mizzou applies lesson's learned from the destructive force they faced in week four, known as UGA.  Pressure will be applied where needed- which isn't on the Bama front but instead on the play makers- the skilled positions- not where the ball is, but where it's going…
Mizzou has the speed to make this happen- which is to punch in and disrupt at the precise time required to stall an otherwise irresistible force.  Bama will run- they will push Mizzou off the lines, but they will not break free often enough either through, around, over, or under with the consistency required to rack the board with points.  One little trick Odin er, uh, Odem has no doubt relieved that coaching Smart guy of is "break receivers spirits by stripping the ball right out of their hands and carrying it for six".
Satan won't know what happened as you simply can't coach for that- and that little guy won't even know what to say in absence of his master DC Pruitt who escaped north at the conclusion of last season.  The discombobulation and chaos created when a confident- NO- an ARROGANT team has a pig skin sack of air removed from their clutches and taken for points will reverberate, trembling into a harmonic destruction and alteration of the game as we know it… And as we watch the first loss of the invincible giant Bama in the '18 season, we'll collectively know- they lost their moxy because a coaching Smart guy left an expensive lesson on the ground on Faurot Field which was noticed by Odim passing as Odem, unsolved without Pruitt, and played against Satan in Saban's demise…..
It's the little rhythms that disrupt, causing reverberations, translating into harmonics that tremble far and wide, and that reach the giant before he falls in a thud capable of crashing everything we know about the game.  Punching an unsettled rock in receivers hands will become a skill noted on recruiting and combine scorecards, and because of all the above fitted between a coaching Smart guy and a devil's fall from grace.  Go figure.
Bama of course won't learn their lesson from the lessor god Odin.  They will instead plow forward marking their mistakes and doubling down on their strengths- unaware either wholly or through similar tactics opossums or ostrich's employ that the game has changed.  Though Satan may argue the point and inquire about rules being altered immediately, it will be at least two seasons more before he joins in on the tactic.  Teams led by wily Cajuns, who have been totally ignored by gods of any stature due to not only location and because they're considered crazy even by gods- but because nobody in the upper (to them) 48 can understand them.  Insofar as 'takeaways' are concerned, here is one for you: "though you can't understand crazed Cajun's it doesn't under any circumstances mean they can't understand you".  You may want to take that to heart.   DatBawlCoa fom der bayou dun gotta looksee at Smart co-chin and stwippin dem bama bo's of de wok righ wen dey catch de wok. 
You see, Bama will be so focused on mistakes made during their loss to Mizzou Tigers that LSU Tigers sneak right up and not only do the same thing, but beat Bama at what Bama is supposed to be best at- pushing people off the line for 60 minutes and wearing them down for a third and fourth quarter whoopin.  LSU is a solid team to begin with.  As Bama is slow to learn that their sneaky game of hiding clever tactics inside seemingly strictly fundamental ball is disrupted- LSU will attack not where Bama is, but where they're going.  This is the "DeNardo Moment" revisited and likely to be renamed "Orgeron Task".  The tactic is as simple as it is brilliant: use speed to attack the intended location of the play, not the origination.  The concept is "Bama's power derives not through supernatural means of being led by the Fallen, but instead by superior 'set up' of the play".  So… Ignore the set up. Study film.  Learn the mechanisms weakest link- which is not the origin of the play while playing Bama, but instead the intended location of the lanes.  Disruption at the intended ends instead of attempting to disrupt the origin is how Saban falls.  His players are robots who expect to have all 'fall into place' if the preparation is done.  And, they're right.  They have to collect themselves and execute, as always, but instead to see clear blue skies leading into crimson painted end zones, they need to see traffic ahead.
Auburn's Malzahn thinks he's clever.  He too has a name alteration, but instead of gods of old, he is a new god- akin to others in the Starz network original "American Gods".  Ol' Gus is Malazan, with little doubt.  A god of innovation, rock solid tactician, and trickery.   He's also observant and innovative with the tools he has at hand.  The dismantling of the once feared will be complete once Malazan is finished.  All the former mentioned, with the twist Malzahn can only create plays heavily in this one- but with a final humiliating twist in the final quarter of just pushing Bama around- 'old fashioned hard nosed three yards and a cloud of dust' style.
God Bless them All.  Tigers.
Rat Poison.
Thank you for reading the article here!!! Please follow the links to the source article to demonstrate our appreciation!!!