every season our very own ELA presents us with his countdown of all 130 CFB Teams, and it is much appreciated.  This season, though, we're going to share it with the world and blitz all the wire services with it!!!  It's in its infancy right now, with the counts still in the 120's, but…. It picks up a head of steam pretty quick, and the discussion get just as lively!!! Sit back and enjoy.  Discussion's are open in the CFB51 Forum, and on this thread.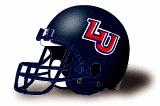 130. Liberty Flames
Independent
So apparently there are still programs out there trying to make the jump from FCS to FBS, as other ones, Idaho, are taking the step down.  Not much football history at Liberty until they hired Danny Rocco in 2006, coming off a 1-10 season.  He won the school's first ever Big South title in 2007, his second season, and the Flames have won (either shared or outright) the league title in 8 of 11 years since.  Rocco left for Richmond following the 2011 season, and Turner Gill landed there.  In 2014, he upset FCS #1 Coastal Carolina in the season finale to reach the Playoffs, then upset #15 James Madison to reach the Sweet 16, where the Flames blew a 22-14 4th quarter lead against Villanova.  Unfortunately, this is probably not the time to be making the jump to the FBS, coming off their worst season since that 1-10 2005 year.  They were young in 2017 though, giving hope for this year, particularly since they aren't playing a grinder of a schedule.  They do get Virginia and Auburn in November, looking to play spoiler.  The passing connection of Stephen Calvert and Antonio Gandy-Golden should fuel the offense, both earning all-conference honors last year as sophomores.  Calvert had FBS offers, including from USF, that he turned down to star at the FCS level.  Now he gets his FBS shot after all.
Key Players
| | | |
| --- | --- | --- |
| QB | | Stephen Calvert, Junior |
| WR | | Antonio Gandy-Golden, Junior |
| WR | | Damian King, Senior |
| | – | |
| DE | | Juwan Wells, Senior |
| LB | | Brandon Tillman, Junior |
| CB | | Jeremy Peters, Junior |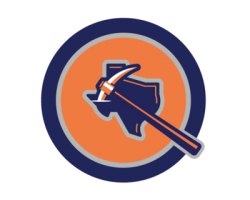 129. UTEP Miners
#14 in Conference USA
Typically there is a little shuffling at the bottom, as the very bottom teams undergo a youth movement and move up, while a lot of the Group of 5 teams hanging out around 100 are fringe bowl eligible teams that graduate a lot of guys.  Not here.  UTEP was a very experienced team in 2017, led by multi-time All-American Will Hernandez anchoring the offensive line, probably the best Miner in recent memory.  The season was a disaster, and they honestly might be worse in 2018.  Sean Kugler resigned after an 0-5 start, and Mike Price came out of retirement to guide them to 7 more losses in an 0-12 season.  UTEP enters the season having lost 20 of their past 22 FBS games, and the offense has a long way to go, after averaging 10.4 ppg in conference play a year ago.  A spark may come from the return of running back Quadraiz Wadley.  He was the star of the 2017 Spring Game, and after finally getting his shot in Game 4 against New Mexico State, ran for 233 yards on 5.0 ypc over their next two games.  A knee injury the following week against Western Kentucky ended his season.  He is the only player on that side of the ball who looks like a sure thing.  Defensively the secondary should be solid.  They were 3rd in Conference USA in passing defense (4th in YPA).  Their 14 to 4 TD to INT ratio is what needs improvement.  The front seven was littered with problems a year ago, giving up over 220 ypg on the ground.  Without the NT from their 3-4 scheme, or 3 of their 4 starting linebackers going into 2018, things might actually get worse.  The rebuilding process is going to be long for new head coach Dana Dimel, who did well enough riding Joe Tiller's coattails at Wyoming, but was abysmal at Houston, in his last attempts at being a head coach.</p?
Key Players
| | | |
| --- | --- | --- |
| RB | | Quadraiz Wadley, Junior |
| T | | Ruben Guerra, Junior |
| G | | Derron Gatewood, Senior |
| | – | |
| CB | | Kalon Beverly, Senior |
| CB | | Nik Needham, Senior |
| S | | Kahani Smith, Senior |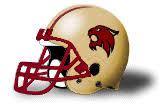 128. Texas State Bobcats
#10 in Sun Belt
Proving maybe we've gone a little overboard on just how many programs the state of Texas can support, we come to our second Lone Star mid major within the bottom three.  This one shouldn't come as a surprise, considering since a triple overtime win over Ohio to open the 2016 season, the Bobcats have gone 0-20 against full FBS opponents.  However, all is not lost, if they can find a signal caller.  Damian Williams has moved on, and Willie Jones appears to be the heir apparent.  Jones saw limited action as a true freshman, but in his one game with extended reps, against UL Lafayette, he was 12-18 for 197 yards, with 58 rushing yards.  The pieces are in place around him, including the entire starting offensive line, which will still only start one senior in 2018.  Playing behind a group starting 3 sophomores and a freshman a year ago allowed little room for error.  Fixing the turnovers, namely creating some, is key for a Texas State team that finished worse than -1.5 turnovers per game a season ago.  Only Rice turned their opponents over less nationally in 2017.  Texas State did not intercept a single pass on the season.  I'd love to know when the last time that happened was, but I can't find an easy search.
Key Players
| | | |
| --- | --- | --- |
| RB | | Anthony Taylor, Junior |
| WR | | Tyler Watts, Senior |
| T | | Aaron Brewer, Junior |
| | – | |
| DT | | Jordan Mittie, Junior |
| LB | | Frankie Griffin, Senior |
| LB | | Bryan London, Junior |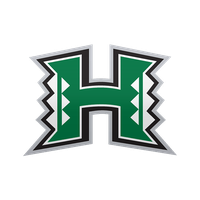 127. Hawaii Warriors
#12 in Mountain West
When Nick Rolovich got Hawaii to their first bowl game in six years in his first year at head coach, talk of getting the program back to June Jones levels started heating up.  Those talks came to a grinding halt with a disastrous 3-9 2017, that closed with losing 9 of 10 with a senior laden lineup.  Quarterback Dru Brown seemed to regress behind an offensive line that couldn't keep him upright, getting sacked 30 times, and now he's decided to transfer to Oklahoma State.  This was a team that found all of the inches in 2016, that found a way to lose them all in 2017.  Not just the sacks.  They let their opponents convert 3rd downs at a nearly 50% clip, and 4th downs at 67%.  They led the conference in penalties by over 10 yards per game.  They missed over half of their field goals.  They only scored on 69% of their red zone trips.  The first order of business is replacing Diocemy Saint Juste, and his 1,510 rushing yards.    Only Nevada ran the ball less among Mountain West Conference teams, and yet Saint Juste was 2nd in the conference in both attempts and yards.  Sophomore quarterback Cole McDonald is now the Warriors' returning leader in both pass attempts (9) and rush attempts (16).  Assuming quarterback is McDonald's job to lose, at least he'll have John Ursua and Dylan Collie to rely on, with their combined 103 receptions for 1,303 yards and 9 touchdowns.  That is the most potent 1-2 receiving punch returning in the Mountain West, outside of Mannix and O'Leary-Orange at Nevada.  And that is supposedly the strong side of the ball.  Defensively the Warriors were lousy at all levels, 2nd worst in the Mountain West against the run, and worst against the pass.  And that was starting 6 seniors.  Viane Moala and Jahlani Tavai are at a place to start in the front seven.  The secondary should continue to be awful.  In the end, they are still going to school for free in Hawaii, so at least aren't like UMass or something.
Key Players
| | | |
| --- | --- | --- |
| WR | | John Ursua, Junior |
| WR | | Dylan Collie, Senior |
| C | | Asotui Eli, Senior |
| | – | |
| DL | | Viane Moala, Junior |
| LB | | Jahlani Tavai, Senior |
| LB | | Solomon Matautia, Junior |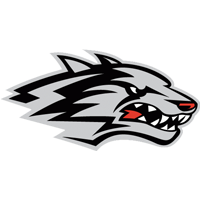 126. New Mexico Lobos
#11 in Mountain West
Everything about the Bob Davie rebuild at New Mexico seemed to be on track, building them from a basement team in the conference when he took over in 2012, into a bowl team by 2015, and a 9-4 team in 2016, that won a share of their division title, winning 6 of their final 7 games.  After an uneven start to 2017 left the Lobos still over .500, at 3-2 through September, with a forgivable loss to Boise State and a less forgivable one to New Mexico State, the wheels fell off.  Rather than that 6-1 seven game finish to 2016, they had a 7 game losing streak to close 2017, only twice finishing within 2 scores of their opponent.  Then the off the field issues came, Bob Davie currently undergoing a 30 day suspension for his handling of player misconduct.  Calvin Magee has been brought in to overhaul the offense, spending 16 of the past 17 years coaching under Rich Rodriguez at West Virginia, Michigan, and Arizona, as offensive coordinator since 2005.  Bob Davie said the thing that made him want to get back into coaching was trying the triple option.  His spread, pistol triple option was working.  In 2016, they ranked #19 in the nation in rushing-success rate and #18 in Rushing S&P+, with more explosive plays than a triple option attack usually has.  They were winning in spite of a dismal defense.  That all changed last year.  The Lobos fell to #105 in Offensive S&P+, including #59 in rushing S&P+.  You absolutely cannot afford to be there running the type of offense Davie is.  So have defenses figured it out?  Sure seems that way.  By taking the quarterback out of the equation, the attack became far less effective, and the Lamar Jordan fell from 6.5 ypc to 4.5 ypc.  So now it passes to Tevaka Tuioti, who did get quite a few reps last year.  While his 5.1 ypc was slightly better, it mostly came in two solid performances against Colorado State and Utah State, where he combined for 101 yards on 14 carries.  Aside from that, it was 14 carries for 41 yards (2.9 ypc).  That sure doesn't read like a triple option quarterback's stat line.  Can Magee freshen it up?  Will Davie let him, or is this style his baby, and he's going to see it through?  Or is this suspension just the first step towards Davie heading off into retirement?
| | | |
| --- | --- | --- |
| QB | | Tevaka Tuioti, Sophomore |
| RB | | Tyrone Owens, Senior |
| T | | Aaron Jenkins, Senior |
| | – | |
| LB | | Alex Hart, Senior |
| LB | | Rhashaun Epting, Sophomore |
| CB | | Jalin Burrell, Senior |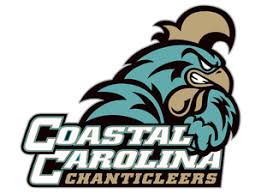 125. Coastal Carolina Chanticleers
#9 in Sun Belt
While any sort of postseason aspirations had been lost in a 9 game losing streak, the Chanticleers may have found their spark, when the local Myrtle Beach kid, Tyler Keane, sprained his thumb, and Fresno State transfer Kilton Anderson was forced to step in.  Their path couldn't have started farther apart, one growing up in the town where he'd play college football, the other growing up in Florida, transferring to a Washington HS, starting at Fresno State, then hitting the JUCO ranks in New Mexico before landing in Myrtle.  But if the hometown kid was the sentimental favorite, it was the wanderer who gave them hopes for 2018, byt taking over a 1-9 team, and winning their final two games.  Was it all on him?  Certainly not.  Hell, he completed a lower percentage for a lower yards per attempt.  But he won.  And sometimes with quarterbacks, that's all it comes down to.  However, defense helps.  A unit that had given up at least 27 points in every game to date (38.4 ppg), turned it around and gave up 24 points COMBINED over their final two games.  With nearly the entire offense returning, and the likelihood that the defense drifts back towards what they were most of the season, Anderson will be called upon to help lift what was the worst passing game in the Sun Belt (aside from Georgia Southern's triple option).  They have big play capabilities, leading the conference at 14.4 ypc, but their 52% completion rate was worst in the league.  The two major deep threats were Malcolm Williams (43-793-7) and Chris Jones (26-536-4), who were tops at 18.4 ypc and 20.6 ypc, but had another pair with over 20 catches each, for 13.6 ypc a piece.  Jones has graduated, but the rest of that group is back, playing behind an offensive line that turns intact after rolling with 4 freshmen and a sophomore a year ago.  The defense should continue to struggle, and the graduation of Osharmar Abercrombie leaves a massive hole in the backfield, but there's hope behind that experienced line, that a more consistent passing game could make them more formidable in the shootouts they are likely to face.  It seems unlikely, but if Coastal Carolina can steal a couple early, they get a 3 game home stretch in November, trying to seek out a bowl bid.  The return of head coach Joe Moglia, after a year long medical leave, should also help.
| | | |
| --- | --- | --- |
| QB | | Kilton Anderson, Senior |
| WR | | Malcolm Williams, Senior |
| G | | Trey Carter, Sophomore |
| | – | |
| LB | | Silas Kelly, Sophomore |
| S | | Fitz Watley, Senior |
| P | | Evan Rabon, Senior |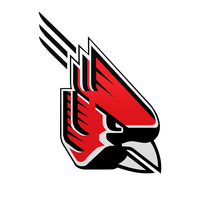 124. Ball State Cardinals
#12 in MAC
Saying the 2017 Ball State football season was a disaster would be an understatement.  The Cardinals nearly upset Illinois in the opener, but then beat UAB and Tennessee Tech.  That Tennessee Tech win was costly, in that both starting quarterback Riley Neal and starting running back James Gilbert were lost to season ending injuries.  Ball State didn't win again, and suffered through their first winless MAC season since the 0-11 1999 team.  So the question is how much was due to injuries, and how much was flaws within the roster.  The answer is probably both.  The offense probably would have been a lot better, but that wouldn't have done enough to fix a defense that gave up over 40 points per game, including 48.4 ppg in conference play.  They gave up 55 or more points 5 times in a 6 game stretch in the middle of the season.  They only stayed within 3 touchdowns of a conference opponent once…a 40-24 loss to Buffalo.  They return 9 starters on that side of the ball, but graduate rush end Anthoyn Wimbush, the only player that proved he's deserving of keeping his job.  He had half of the team's sacks.  Gilbert's injury did give his reserves a chance to shine, and shine they did.  Caleb Huntley had a 1,000 yard season, despite only being the starter for the final 9 games.  And freshman Malik Dunner is a game changer.  He averaged 6.0 ypc as their change of pace back, and proved to be as good a weapon on special teams as there was in the MAC.  He earned All-Conference honors as a returner, helping Ball State lead the conference in kick return yards, and finishing 2nd in punt return yards, also tallying a touchdown for good measure.  Justin Hall, a slight, 5'9, 160 pound true freshman also burst onto the scene in the slot, with three 100 yard games.  The defense is so far behind, that even with some steps forward, they should still be the worst in the MAC.  Any hope for progress has to hinge on Neal and Gilbert fitting back in with the skill position freshmen who emerged last year, to form one of the MAC's most potent offenses.  I don't think they are going to average below 20 ppg again, as they did in 2017, but I don't think they can get that up near the 35 ppg they are probably going to have to be to get even into the bowl discussion.
| | | |
| --- | --- | --- |
| QB | | Riley Neal, Senior |
| RB | | James Gilbert, Senior |
| WR | | Justin Hall, Sophomore |
| | – | |
| LB | | Jacob White, Junior |
| LB | | Brandon Martin, Sophomore |
| S | | Bryce Cosby, Sophomore |
123. Rice Owls
#13 in Conference USA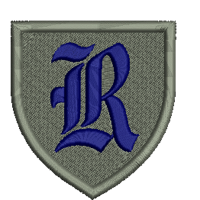 In a lot of ways the new coaching staff at Rice makes a lot of sense, but in other ways it makes no sense at all.  Mike Bloomgren gets his first head coaching job, after spending the last 7 years at Stanford as offensive line coach, the last five of which doubled as offensive coordinator.  You can see Rice looking at the Stanford rebuild model, as the academic private school with different admission standards sitting right in the middle of a talent rich state.  If they can do it at Stanford, why not at Rice?  At least at a Group of 5 level.  But you look at his offenses at Stanford, and you just don't see how that translates to Texas football, which more and more is just slinging the ball all over the field.  Rice is certainly looking like they'll be on an island in the state when it comes to offensive philosophy.  But maybe, looking at the options under center, that's not such a bad thing.  Rice brought in three new quarterbacks last year, all started multiple games, and all were horrible.  They combined to throw for under 150 yards per game, on under 50% completion, with only 6 touchdowns, compared to 16 interceptions.  All three threw more interceptions than touchdowns.  Freshman Miklo Smalls ended the year as the starter, and did at least seem to provide a little spark.  The Owls averaged 23 ppg over those three (all still losses), after having a stretch earlier in the season where they failed to break 12 points in 6 of 7 games.  The competition is open again, with Smalls, along with Jackson Tyner and Sam Glaesmann all returning.  Smalls' ability with his legs makes him the favorite.  The Owls were more effective on the ground, 2nd in Conference USA with 187 ypg.  They did it with a leading rusher tallying only 409 yards on the season, but having seven players (discounting sacks) rush for over 200.  The smart play on offense is to get the ball in Austin Walter's hands a lot more.  Rice used him in a number of different ways last year.  They classify him on their roster as a running back, and he did get about 5.5 carries per game last year.  But in their post season honors last year, Conference USA classified him as a WR, and he was 2nd on the team in receptions.  Whatever you call him, on a roster low on talent, there's no excuse not to be creative enough to get the ball in his hands.
Key Players
| | | |
| --- | --- | --- |
| RB/WR | | Austin Walter, Senior |
| WR | | Aaron Cephus, Sophomore |
| T | | Calvin Anderson, Senior |
| | – | |
| DE | | Roe Wilkins, Junior |
| S | | Martin Nwakamma, Senior |
| P | | Jack Fox, Senior |
122. Charlotte 49ers
#12 in Conference USA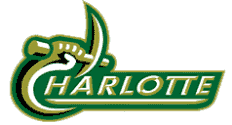 After some solid progress from Year 1 to Year 2 as an FBS member, going from 2-10 to 4-8 (3-5 in Conference USA), the 49ers took a step back, and went 1-11 in Year 3.  The lone win came by going for 2 and the win in overtime against UAB.  In fairness, Brad Lambert went all in on building for the future, finishing the year by starting only 4 seniors, only 1 of which was on defense.  The question is whether he'll be around for the future he's building.  It starts with whether those 10 returning starters on defense can take a step forward, because they were awful at all levels a year ago, second worst in the conference both against the run and the pass.  They are building from the back up, and have to, with a pass rush that was non-existent last year, getting to the opposing quarterback less than once per game, and can't get off the field.  The 49ers defense was on the field nearly 33 minutes a game last year, most in Conference USA.  They may get some instant help from JUCO transfer Dantrell Barkley, who was originally committed to South Carolina.  He's probably the highest rated recruit in the program's short history, and has a chance to make an instant impact assuming he qualifies.  Offensively Hasaan Klugh returns as his third year starting at quarterback, but you do wonder if it's a positive or not.  After showing plenty of flashes as a sophomore in 2016, completing 54% of his passes, running for nearly 5 yards per carry, and throwing only 3 picks compared to 10 touchdowns; he regressed in 2017.  His completion percentage fell to 47%, his touchdowns held steady, while his interceptions jumped from 3 to 13; and his yards per rush fell by 0.9, while his yards per pass attempt fell by 0.6, and that was with an experienced group of receivers, including a pair of senior starters.  There was never a moment, even in some late season blowouts, where it seemed like his starting job was in jeopardy though.
Key Players
| | | |
| --- | --- | --- |
| QB | | Hasaan Klugh, Senior |
| RB | | Benny LeMay, Junior |
| G | | Nate Davis, Senior |
| | – | |
| LB | | Juwan Foggie, Senior |
| LB | | Jeff Gemmell, Junior |
| S | | Ben DeLuca, Junior |
121. San Jose State Spartans
#10 in Mountain West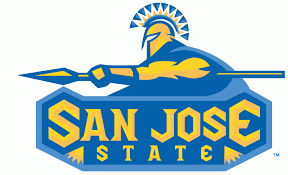 Remember when it was still August, and we were all so desperate for football, that foregoing some fleeting summer moments in favor of watch a Week Zero South Florida-San Jose State football game seemed like a good idea?  And remember how San Jose State jumped on top of the ranked Bulls 16-0 only 12 minutes into the game?  Well that was about the last good memory in 2017 for San Jose State.  South Florida scored 42 in a row to pull away, and the Spartans lost 11 straight FBS games, with only a 37-26 loss to Hawaii being by 2 scores or less.  At least they had linebacker Frank Ginda, who led the nation with 173 tackles, coming back for his senior year after an offseason of hype and publicity.  Instead the undersized inside linebacker left early for the NFL Draft, where he is likely to be a 5th or 6th round type pick.  The Spartans hope to grow alongside their rising sophomore quarterback Montel Aaron, who looked like a freshman at times, but also had big moments too, like a 300 yard day against Hawaii.  He was injured against Utah, and missed four games.  Those four games, San Jose State was outscored 183-49.  The improvement needed is on defense, which will be tough without the nation's leading tackler.  The Spartans were the worst defense in the Mountain West, particularly against the run, giving up 289 rushing yards per game, and over 3 touchdowns.  Derrick Odum returns for a second year as Defensive Coordinator, and a big part of the problem was trying to implement a 3-4 defense without the bodies up front to do it.  He gets all three of his down linemen back, but that won't be a good thing if they can't hold the line any better.  Owen Roberts is listed as 6'2" 290 in the middle, and that's not getting it done.  PLaying behind him is what gave Frank Ginda all the tackle opportunities he had.
| | | |
| --- | --- | --- |
| QB | | Montel Aaron, Sophomore |
| RB | | Tyler Nevens, Sophomore |
| K | | Bryce Crawford, Senior |
| | – | |
| LB | | Jamal Scott, Senior |
| CB | | Dakari Monroe, Senior |
| S | | Ethan Aguayo, Junior |
120.UTSA Roadrunners
#11 in Conference USA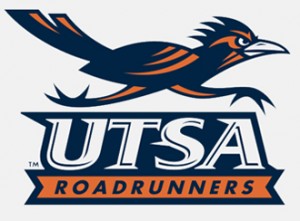 </a
Well yesterday we discussed how UTSA's conference rival, Charlotte, went all in on a youth movement in a disastrous 2017 campaign.  UTSA went the opposite direction, and put a boatload of talent out on the field, trying to turn the program's first ever bowl appearance the year before in to perhaps a Conference USA title.  After winning their first three, including the program's first ever win over a Power 5 team, in Baylor, and a 5-2 record heading into November, the Roadrunners lost 3 of 4 in the last month, and were passed over for a bowl game, even at 6-5.  Now the rebuild begins.  UTSA started 9 seniors on offense, and 5 on defense.  The good news is there is some talent returning on the defensive side, a side that was probably the best unit in Conference USA, holding opponents to a conference best 17.0 ppg, on only 287 ypg, best in the conference by nearly 50 ypg.  The problem is they probably can't afford any dropoff on defense.  They gave up only 16.2 ppg over that 4 game stretch in November where they lost 4…because they only scored 10.2 ppg themselves.  Their lone win was 9-7 over Marshall.  Marcus Davenport turned heads at the Senior Bowl, he'll be sorely missed, but the rest of the defensive line returns intact, so from the trenches out is how they'll have to win.  All 6 skill position players move on (including the tight end) from an offense that already struggled.  Jalen Rhodes and Tyrell Clay really were a 1a and 1b in the backfield, so retaining Rhodes is essentially like returning a starter, and he was the more effective of the two.  He'll try to find his holes on the left side of the line, behind left tackle Josh Dunlop and left guard Jordan Wright, the lone returning starters.  Figure Rhodes to pile up the carries with the entire passing game being a huge question mark.
| | | |
| --- | --- | --- |
| RB | | Jalen Rhodes, Senior |
| T | | Josh Dunlop, Junior |
| K | | Jared Sackett, Sophomore |
| | – | |
| DT | | Kevin Strong, Senior |
| S | | Carl Austin, Senior |
| S | | C.J. Levine, Senior |
119. Western Kentucky Hilltoppers
#10 in Conference USA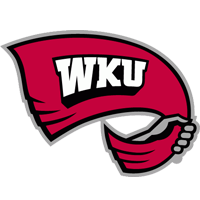 After a run of 5 bowl games in the last 6 years, including back to back Conference USA championships in 2015 and 2016, it may seem odd to see the Hilltoppers this low, but the trajectory began a year ago.  While Western Kentucky did get to play in a bowl game last year, it was an uninspiring loss to Georgia State in the Cure Bowl, to cap a 6-7 season, which included wins over a 4-7 FCS team; 3 teams that we have already gotten to in the countdown; plus Old Dominion and Middle Tennessee.  And that was with a senior laden offense that was largely responsible for back conference titles.  The program has gone through a number of coaches over the past decade in their rise from FCS school to the top of the Conference USA.  They hit three home runs in a row with Willie Taggart, Bobby Petrino and Jeff Brohm.  While it's unfair to write Mike Sanford off after one year, it's also unfair to compare him to those guys.  It's also tough to know your coaching hires will either hit, and leave, or miss.  The major question is where is the offense going to come from.  The Hilltoppers were a middle of the road Conference USA offense, which itself was a major downgrade from where they had been.  But they were entirely dependent on the passing game, which accounted for 85% of thier yardage.  They simply could not run the ball at all, averaging 60 ypg on only 2.0 ypc.  Both numbers were worst in the nation, by a large margin.  That ypc stat was worst by almost a full yard.  Now Mike White, his top three WRs, and the starting TE are all gone.  So the question again, where is the offense coming from?  Is the philosophy truly to throw that often?  Or did the fact that they couldn't run, even when they tried, push them over the edge.  As Bill Connelly pointed out, Western Kentucky had zero runs on the season of 20+ yards.  No other team had fewer than 6.  You can generally fall into a play like that with one good playcall, or one blown defensive assignment.  Nope.  Not a single one.  A lot of that starts on the line, where you had a pair of freshmen starting on the right side, and mix that with losing your offensive line coach to a medical issue midway through the season.  They couldn't run block, and Mike White was under a lot more pressure than he was behind three senior All-Conference USA performers in 2016.  Now the right side has some experience, but both guys from the left side graduated.  Senior Dennis Edwards in the middle, is going to have a lot on his plate, particularly with uncertainty under center.  The Hilltoppers have gone right from four years of Kawaun Jakes to three years of Brandon Doughty to two years of Mike White.  Honestly, it hasn't been since Jakes won the job as a freshman in 2009, in the school's first year in FBS, that they've entered the season with uncertainty at quarterback.
Key Players
| | | |
| --- | --- | --- |
| RB | | D'Andre Ferby, Senior |
| WR | | Lucky Jackson, Junior |
| C | | Dennis Edwards, Senior |
| | – | |
| CB | | DeAndre Farris, Senior |
| S | | Drell Greene, Senior |
| P | | Jake Collins, Senior |
118. Georgia State Panthers
#8 in Sun Belt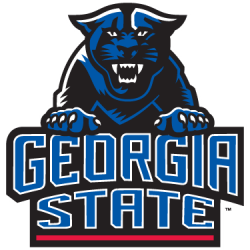 Georgia State returns a lot of key pieces from their second bowl team in three years.  What they lack is a number of guys they can trust with the ball in their hands, following the graduation of most of their skill position players.  The one sure thing they have is a dynamic playmaker in Penny Hart.  Hart was a breakout star as a freshman in 2015, with 71 catches for 1,100 yards and 8 touchdowns.  However his 2016 was a total loss.  He injured his hamstring in the opener against Ball State, and missed the Air Force and Wisconsin games.  He returned the following week against Appalachian State, broke his foot and was lost for the season, playing in a portion of just two games.  Any questions about lingering effects were put to rest with an 11 reception, 141 yard afternoon in their third game of the season in 2017, against Charlotte, the first of three consecutive 130+ yard games.  He finished as the Sun Belt Conference's leading receiver, with 74 catches for 1,121 yards.  Good for #15 in the nation.  But can Aaron Winchester get him the ball?  Winchester is the presumed successor to Conner Manning at quarterback, the only only one on the roster to have attempted a pass in a game.  He is more useful with his legs than his arm though.  His last extended action came in a blowout loss at Penn State last September, where he ran the ball 12 times, but only attempted 3 passes.  While Winchester might be the best quarterback they have, if he can't figure out how to get the ball to Hart, they may look elsewhere.  Defensively, Georgia State goes as far as a very solid 3 man front, in their 3-4 scheme, can take them.  Watch for Dontae Wilson to have a breakout year.  As a true freshman nose tackle last year backing up Julien Laurent, Wilson tied for the team lead in sacks with 4.  A lot of production from a guy you just hope to clog holes.  He did that all only a couple months after finishing high school, at a position you typically need a couple years of college offseason programs to grow into.  After his first season in a college weight room, he is primed to jump onto the radar.  Wilson is a smart kid too, originally committed to play at West Point, before changing his mind at the last minute.  Andrew Dodge was retained as special team coordinator, and how well his unit performs may have a lot to do with Georgia State finding their way into another bowl.  The Panthers had the worst net punting average in the conference (34.8 ypp), while putting the most punts into the end zone, and having the worst field goal percentage (52.2%).
Key Players
| | | |
| --- | --- | --- |
| WR | | Penny Hart, Junior |
| TE | | Ari Werts, Senior |
| G | | Shamarious Gilmore, Sophomore |
| | – | |
| DE | | Marterious Allen, Senior |
| DT | | Dontae Wilson, Sophomore |
| LB | | Michael Shaw, Senior |
117. UL Lafayette Ragin' Cajuns
#7 in Sun Belt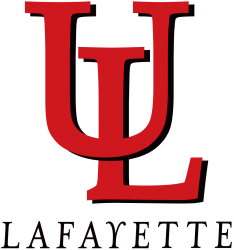 If there is a team to watch this year to fulfill the "Fun Belt" moniker, it's probably the Ragin' Cajuns.  Start by returning 8 starters, including the quarterback, and four players who earned all Sun Belt honors as only freshmen or sophomores last season, and combine that with a defense that graduated 8 players from a lousy defense that finished last or second to last in scoring defense, total defense and rushing defense, and you have a recipe for a lot of games where scoring 40 won't be enough.  Even with the departures, its' hard to imagine the defense being any worse, so can the offense get enough better to get UL Lafayette back into a bowl?  Considering the number of freshmen and sophomores that started last year on that side of the ball, which put up middle of the conference numbers, the answer should be yes.  It won't be the responsibility of Mark Hudspeth, who guided the program to its greatest heights, with 4 straight bowls from 2011-14, the first four in program history, finishing in the top 3 of the Sun Belt every year, while winning a conference title.  However he had finished no higher than 5th over the past three years, and NCAA violations led to vacating several of those early wins.  Same as last time, they hired an offensive assistant coaching under a top Power 5 offensive mind.  The plucked Hudspeth out from under Dan Mullen at Mississippi State, and this time it's Billy Napier, who was coaching under Todd Graham at Arizona State.  Napier is a fast riser, spending only one season as offensive coordinator in Tempe, after previously being the WR coach under Saban at Alabama.  At least Hudspeth, before joining Mullen was the head coach at Division II North Alabama, reaching the Division II Elite 8 five times in his final 6 seasons.  Napier has never been a head coach.  Considering his background, he offseason task is getting the passing game up to speed with the running game.  Jordan Davis returns, and played the most last year, but UL Lafayette returns two other quarterbacks who saw plenty of action last year, Andre Nunez and Levi Lewis.  Nunez looked like he might be the best passer, but Davis' 347 rushing yards was 2nd on the whole team, so he brings more to the table.  With a new coach though, whoever wins probably won't be based much on how they looked last year.  Whoever it is, is going to be counted on to put up points relentlessly.
Key Players
| | | |
| --- | --- | --- |
| RB | | Trey Ragas, Sophomore |
| TE | | Chase Rogers, Sophomore |
| G | | Kevin Dotson, Junior |
| | – | |
| DE | | Joe Dillon, Junior |
| LB | | Jacques Boudreaux, Junior |
| S | | Corey Turner, Senior |
116. Bowling Green Falcons
#11 in MAC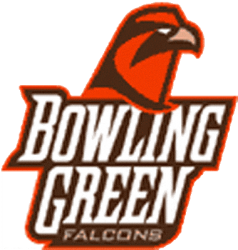 After losing his first 8 FBS games as coach of Bowling Green in 2016, a 3 game winning streak to end the year was supposed to be a catalyst for better things in 2017.  A 2-10 season that included a loss to FCS South Dakota didn't really bear that out.  The problem was a defense that gave up over 500 yards per game.  The Falcons lost 5 games where they scored at least 28 points.  So while only 3 players from the defense graduated, that's not necessarily a good thing.  Inexperience wasn't the issue, it was mostly juniors, they just weren't any good.  So out is Perry Eliano, and in comes Ohio royalty, Carl Pelini.  Pelini has MAC experience, as DL coach under Frank Solich at Ohio from 2005-07, but this will be the first time he has coordinated a defense without the oversight of brother Bo.  Carl was DC under Bo at Nebraska from 2008-11 and at Youngstown State the last three years.  The hope on offense comes from a full offseason of Jarret Doege being the unquestioned #1.  At this time last year quarterback was supposed to be a strength, as James Morgan took his lumps as a freshman, but showed a ton of promise too.  It simply never materialized, completing under 45% of his passes in 4 of his first 6 games, before getting benched for Doege.  Over those final 4 games as starter, Doege completed 63% of his passes, threw for over 250 yards three times, and had a 11 to 2 TD to interception ratio.  None of that matters without a total defensive overhaul, and asking Pelini to do that in one season is a tall task.  Just to make things even tougher, Bowling Green opens at Oregon; then they face Maryland, with healthy quarterbacks, and get to face Georgia Tech's triple option before September is even over.  It all starts up front, where Bowling Green gave up 5.6 ypc, generated the fewest sacks in the MAC, and had the worst 3rd down defense.  There is a lack of toughness that maybe Pelini can instill while he waits to upgrade the talent.  In the meantime, Bowling Green may play a lot of games that remind Mike Jinks of his days coaching high school football in Texas.
Key Players
| | | |
| --- | --- | --- |
| RB | | Andrew Clair, Sophomore |
| WR | | Scott Miller, Senior |
| K | | Jake Suder, Senior |
| | – | |
| DE | | David Konowalski, Senior |
| LB | | Brandon Harris, Senior |
| S | | Fred Garth, Senior |
115. Kent State Golden Flashes
#10 in MAC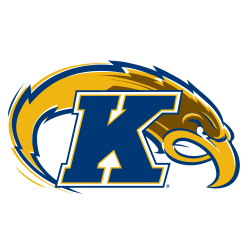 The rebuilding at Kent State is going to be a long process, but you could do a lot worse than a defensive star like Jim Jones to build around.  Jones grew up is the shadows of Doak Campbell Stadium, but never drew any high major offers.  He was the only player in the MAC to register top 6 in the conference in both tackles and sacks, a weapon against both the run and the pass.  No offense to reigning MAC Defensive Player of the Year, Sutton Smith from Northern Illinois, who was a sack machine, but I think Jones is the best defensive player in the MAC entering 2018.  The Golden Flashes weren't terrible on defense last year, but they couldn't get off the field.  They improve there, the numbers should improve drastically.  They only surrendered 8 more yards per game than Buffalo, but gave up 11 more points per game, because they allowed 50 touchdowns to only 39.  They allowed opponents to convert a MAC worst 10 of 15 4th down conversions, and surrendered touchdowns on 69.3% of red zone trips, 3rd worst in the MAC.  But putting too much on the defense is ignoring the glaring problem, the offense.  Kent State had the worst offense in the MAC, mainly because they couldn't throw the ball at all.  Their 122.7 passing ypg was worst in the MAC by over 40 ypg.  11 of 12 schools (including Kent State) ran for more yards per game than Kent State threw for.  Only Rutgers threw for fewer yards per game among non triple-option schools.  A lot of that is on the offensive line.  Only Minnesota threw the ball less among non triple-option teams, yet Kent State was sacked 46 times, 3rd most in the FBS.  That's nearly impossible to fathom.  Golden Flashes quarterbacks were sacked on 16.8% of their dropbacks, worst in FBS by nearly 3%, and worst among non triple option teams by 5.5%.  It's no wonder Kent State went in the complete opposite direction with this coaching hire.  Sean Lewis, at 31, is the new youngest coach in the FBS.  Just 5 years ago he was an FCS position coach.  He's spent the last 4 years coaching under Dino Babers, the last 3 as Offensive Coordinator, first at Bowling Green, then at Syracuse.  Kent State is hoping to harness the same offensive firepower that Babers and Lewis won back to back Division titles with in their two years in the MAC, including the 2015 MAC Championship.  Kent State returns 10 starters of offense, but it remains to be seen if that's a good thing or not.
Key Players
| | | |
| --- | --- | --- |
| QB | | George Bollas, Senior |
| RB | | Justin Rankin, Junior |
| WR | | Trey Harrell, Junior |
| | – | |
| LB | | Jim Jones, Senior |
| S | | Mandela Lawrence-Burke, Junior |
| P | | Derek Adams, Junior |
114. Old Domininon Monarchs
#9 in Conference USA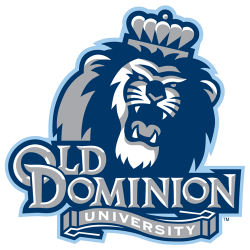 To be perfectly honest, of all of the recent programs to transition into the FBS, Old Dominion was the one that I thought had the best chance for success.  They had an established basketball program that had made 7 NCAA tournament appearances over the past two decades prior to their jump.  While the program was just re-created in 2009, in their only two seasons of FCS competition where they were postseason eligible, they finished ranked in the top 10, and reached a Sweet 16 and an Elite 8.  The jump to FBS hasn't been nearly as seamless as I would have assumed.  While it hasn't been nearly a disaster, they followed what I thought was going to be their breakout 2016 season with a 5-7 clunker in 2017.  Bobby Wilder was retained, but without serious progress this year, I'd expect the school to go in another direction.  With the state of Conference USA right now, there's no reason this program shouldn't be near the top.  The biggest part of the problem is they have yet to find a suitable quarterback, since Taylor Heinecke graduated following the 2014 season.  Shuler Bentley was supposed to seize the job as a freshman, after choosing Old Dominion over an offer from Cincinnati, and greyshirt offers from Clemson, Duke and Auburn.  He was mediocre as a freshman, benched as a sophomore, and transferred to Murray State.  David Washington took over, and while he didn't make mistakes, he wasn't shouldering the load either.  Last year they started with Blake LaRussa, and after three mediocre games, went to true freshman Steven Williams, who was actually worse, but somehow got to keep the job for the rest of the season.  The improvement is going to come in the trenches.  The Monarchs return a pair of All-Conference players both on the offensive line, and in the defensive front seven, among 4 returning offensive line starters and 6 of the front 7 starters returning.  That should help a defense that gave up over 200 yards per game, and an offense that was far too mediocre running the ball for having Ray Lawry getting the carries.
Key Players
| | | |
| --- | --- | --- |
| WR | | Isaiah Harper, Senior |
| T | | Isaac Weaver, Junior |
| C | | Nick Clarke, Senior |
| | – | |
| DE | | Oshane Ximines, Senior |
| DT | | Miles Fox, Senior |
| LB | | Marvin Branch, Senior |
113. UL Monroe Warhawks
#6 in Sun Belt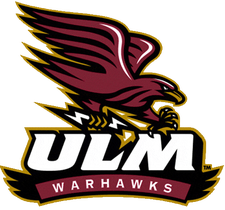 What is seemingly a trend down here in the dregs of college football is one side of the ball being absolutely putrid.  There aren't a ton of teams that are just pretty bad universally.  A lot of these teams are actually pretty good on one side of the ball, and for UL Monroe, it's the offense.  The Warhawks were second to Arkansas State among Sun Belt teams in both scoring offense and total offense.  They weren't just good, they were balanced, 4th in rushing offense, 3rd in passing offense.  They allowed the 3rd fewest sacks.  They committed the third fewest penalties, while drawing the most.  Their special teams were good to great across the board.  So how did they do in their bowl game?  Well.  That's the thing, they were 4-8.  How bad must a defense be to be good everywhere else, and still go 4-8 in the Sun Belt?  Arguably worst in the FBS bad.  They surrendered 41 ppg and 532 ypg.  As balanced as the offense was, the defensive crapiness was just as balanced, with the Sun Belt's worst passing defense paired with the second worst run defense.  The offense was #17 in S&P+, while the defense was dead last in the FBS at #129.  It starts with finding a more tenable rotation on the line.  UL Monroe tried to roll last year with a starting lineman who weighed 220 pounds.  Alabama doesn't even look at the film of LINEBACKERS in high school who weigh that little.  David Griffith is the one legitmate player on that side of the ball, but without anyone in front of him he's not playing in space nearly enough.  On offense the go to pair is R.J. Turner and Marcus Green, who is also a major threat on special teams, with 4 special teams touchdowns a year ago.  An early 2018 depth chart I saw didn't have Turner listed, but I also can't find anything saying he left the team.
Key Players
| | | |
| --- | --- | --- |
| QB | | Caleb Evans, Junior |
| WR | | R.J. Turner, Junior |
| WR | | Marcus Green, Senior |
| | – | |
| LB | | David Griffith, Senior |
| CB | | Corey Straughter, Sophomore |
| S | | Wesley Thompson, Senior |
112. UNLV Rebels
#9 in Mountain West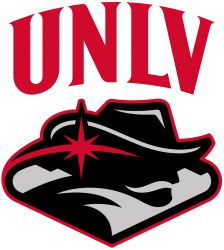 If what you are looking for is progress, no matter how incremental, Tony Sanchez is delivering, taking over a team that won 2 games overall, and 1 in the Mountain West, and winning 3, then 4, then 5; including 2, then 3, then 4 in Mountain West play.  But that breakthrough seems elusive.  Going into the season finale last year, they were 5-6, just needing to beat 2-9 Nevada to get bowl eligible and likely make their first bowl trip since 2013, and only their second this millennium.  Instead they squandered a 13-9 3rd quarter lead, and lost 23-16, mustering a lone 2nd half field goal against the Mountain West Conference's second worst scoring defense.  In sort of an odd twist UNLV added JUCO transfer QB Max Gilliam, who was formerly at Cal, giving UNLV two quarterbacks who at one time were simultaneously committed to Cal.  But it's not Gilliam, but Armani Rogers who this team clearly belongs to.  The Mountain West Freshman of the Year certainly had his ups and downs, but if the bowl drought is going to end, it will be on his shoulders, and arm.  The key word there being arm.  Nobody doubts Rogers running ability.  He was 6th in the Mountain West last year with 78 rushing yards per game, with 148 against Air Force and 193 against New Mexico.  But much like Khalil Tate at Arizona, the next step in his development is forcing teams to respect his arm.  Nevada sold out against the run in the finale, and held him to only 49 yards on 23 carries.  He has to throw teams out of that defense this year.  Granted, between Rogers and tailback Lexington Thomas, the Rebels will have two of the three leading returning rushers in the conference, from a team that was 2nd in ypc a year ago.  So maybe they'll just try and run teams to death.
Key Players
| | | |
| --- | --- | --- |
| QB | | Armani Rogers, Sophomore |
| RB | | Lexington Thomas, Senior |
| T | | Nathan Jacobson, Senior |
| | – | |
| DE | | Jameer Outsey, Senior |
| CB | | Jericho Flowers, Junior |
| S | | Dalton Baker, Senior |
111. Georgia Southern Eagles
#5 in Sun Belt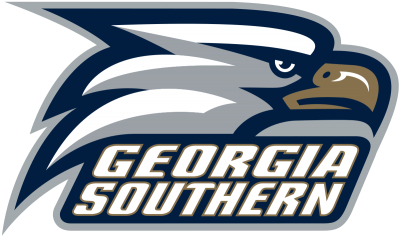 The question isn't whether you can win at Georgia Southern, it's can you win without the triple option.  The school for the second time in modern history tried to veer away from the scheme they are known for, and for the second time, it didn't work.  Things got so bad under Tyson Summers, that merely closing out the year 2-4 was enough for the university to think Chad Lunsford should be promoted from interim to full head coach.  Lunsford seems to be all in on the mentality that nothing was broken though.  In fairness Georgia Southern was arguably the youngest team in the nation last year, and only graduates one starter from each side of the ball.  You look for certain stats to automatically improve with a team like that, things like penalties, turnovers, 3rd downs, but really Georgia Southern was fine in all of those areas last year.  The problem might not have been youth.  At least Lunsford noted the offense had to be fixed.  You can't attempt to run the triple option while picking up the fewest first downs in the SUn Belt, and finishing 10th in 3rd down conversions.  You are knowingly sacrificing explosiveness for consistency, so the one thing you can't do is lack consistency.  So out as Offensive Coordinator is Bryan Cook, who learned the triple option under Paul Johnson, and in comes Bob DeBesse, whose modified triple option offense at New Mexico worked swimmingly…until it didn't last year.  Freshman quarterback Shai Werts seemed to take his game up a level after the coaching change as well.  Werts' four best rushing games came during the 6 games Lunsford coached.  They'd like him to take fewer hits, which New Mexico's quarterbacks did, for a triple option team.  Lunsford also made a change at DC, bringing over the co-DC from Appalachian State.  It will be interesting to see if he brings the Mountaineers' 3-4 with him, or sticks with the 4-3, which better fits his current personnel.  Logan Hunt was one of the best interior linemen in the conference a year ago, but at 6'2″ 270, there's no way he can play nose tackle, and will probably shift outside.  Likewise, Raymond Johnson, who earned All-Conference USA honors as a freshman, would be asked to stand up.  For him, as only 225 pounds, that may be a better fit anyway, and should help him really build on the 4 sacks and 7 quarterback hurries he got a year ago.    
Key Players
| | | |
| --- | --- | --- |
| QB | | Shai Werts, Sophomore |
| RB | | Wesley Field, Senior |
| C | | Curtis Rainey, Senior |
| | – | |
| DE | | Raymond Johnson, Sophomore |
| DT | | Logan Hunt, Senior |
| CB | | Monquavion Brinson, Junior |
110. Southern Miss Eagles
#8 in Conference USA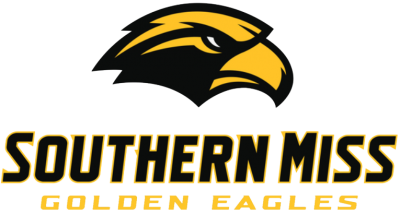 It's hard to imagine a team returning 435 passing attempts, over 3,100 passing yards, 24 touchdowns, and only 7 interceptions having a quarterback conundrum, but that's where Southern Miss is.  Kwadra Griggs played in 10 games a year ago, completing 56% of his passes for 1,879 yards, 16 touchdowns and 2 interceptions; while Keon Howard played in 9, completed 57%, for 1,199 yards, with 8 touchdowns and 5 interceptions.  Kind of makes you wonder why Jack Abraham, the #3 rated JUCO QB, and Neil McLaurin, the #10 rated JUCO QB, threw their hats in the ring.  The only sure thing is that true freshman Tate Whatley, who will also miss all of spring ball with an injury, will redshirt.  Jay Hopson may just want to play two quarterbacks at a time, when he sees what happened to the rest of his skill position players.  Ito Smith, who earned 1st team All-Conference USA honors, rushing for 1,415 yards, while tallying 69% of the team's carries.  He also was 3rd on the team with 40 catches, totaling over 22 touches per game.  That job now likely falls to a pair of rising seniors to split, Tez Parks and T-Rod Daniels.  Daniels is intriguing as a small, explosive guy.  He averaged over 7 yards a carry on 21 carries a year ago.  But how many hits can his 5'9″, 170 pound frame take.  The 6'1″, 210 lbs. Parks figures to get more of the split.  Two of the starting receivers were seniors, and the third, Korey Robertson, is taking his 1,106 yard season right to the NFL a year early.  Quez Watkins is the only returning non-running back with more than 8 catches a year ago.  Tez Parks, the backup running back, is 2nd among returning players, with 11 catches for 83 yards.  Tight end Jay'Shawn Washington may have a bigger role in the offense this year out of necessity.  It's not just at the skill positions though.  Fifteen Southern Miss players earned some sort of 1st, 2nd or Honorable Mention All-Conference recognition last year, 10 either graduated or left for the NFL, and one of the 5 returning is a kicker.  That's why, while 8-4 with an Independence Bowl game against Florida State was nice, but it was conference title or bust for the program in 2017.  2018 looks to be a rebuilding year.  It's a good thing they signed arguably the best class in the conference in 2017, because a lot of those true sophomores/redshirt freshmen, are going to be relied upon in 2018.
Key Players
| | | |
| --- | --- | --- |
| T | | Drake Dorbeck, Junior |
| G | | Arvin Fletcher, Sophomore |
| K | | Parker Shaunfield, Senior |
| | – | |
| DE | | LaDarius Harris, Senior |
| LB | | Paxton Schrimsher, Junior |
| LB | | Racheem Boothe, Sophomore |
109. FIU Panthers
#7 in Conference USA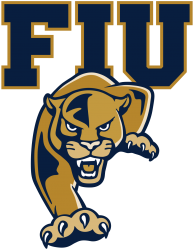 That collective groan from Miami was the sound of jealousy as their rivals 60 miles to the north, became the mid-major du jour in Year 1 under Lane Kiffin, while another in state mid-major, Central Florida, had a major breakthrough, reaching the New Years Six, and beating Auburn once they got there to cap an undefeated season.  When is it going to be their turn?  Under Mario Cristobal, the Panthers won 7 of their final 9, won their only ever conference championship.  They built on that into 2011 with T.Y. Hilton, with a 3-0 start, which included a road win at Louisville.  They broke home attendance records in back to back weeks.  But they lost at home to UL Lafayette, stumbled to the finish, and did even make it back to a bowl game until last year.  Butch Davis is a really good coach.  FIU is lucky to have him.  He'll probably have the Panthers competing for bowl bids as long as he's in town.  Maybe they are happy with that.  But seeing what Florida Atlantic and Central Florida accomplished last year, I doubt it.  They have to aim big, and be willing to miss big.  Don't grab a formerly great coach at the end of his career, take a risk on a young OC like Scott Frost.  No matter who is coaching, just getting those 6 wins this year is going to be a battle.  FIU gets a chance to make a statement quickly, with a home game to open the season against a Power 5 school in Indiana.  They had a similar shot two years ago, opening with Indiana and Maryland at home, but lost both, by a combined 75-27.  The only proven defensive star on the roster is Ferrin Silva, who racked up 7 sacks and 14 tackles for loss, top 5 in Conference USA for both.  He leads a defense that is going to have to shoulder the load early.  The front is going to have to generate a ton of disruption, and they very well could, returning all four starters (including the top sack duo in the conference) and adding two 4* JUCO transfers who were ranked among the top 10 overall JUCO recruits in the nation.  Let's just say Conference USA linemen aren't used to having to block 6'5″, 350 pound interior tackles, like what Tayland Humphrey brings to the table, unless it's a paycheck game at Alabama.  Perhaps that's why he had offers from Alabama, Auburn, Florida State, Georgia, LSU, Oklahoma, Oregon, Tennessee and Texas A&M.  He's the type of recruit FIU simply isn't used to landing.  Offensively, the line should be about the only certainty, as the starting quarterback, leading rusher, leading receiver and starting tight end all graduated.  Napoleon Maxwell has a chance to be a star if he can handle the increased workload at running back.
Key Players
| | | |
| --- | --- | --- |
| WR | | Anthony Gaiter, Junior |
| T | | Daquane Wilkie, Senior |
| K | | Jose Borregales, Sophomore |
| | – | |
| DE | | Fermin Silva, Senior |
| DT | | Anthony Johnson, Senior |
| LB | | Sage Lewis, Junior |
108. New Mexico State Aggies
Independent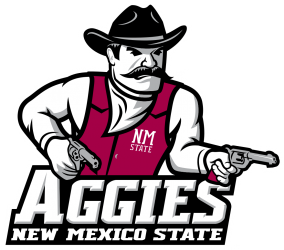 Much like Idaho went to their third bowl in program history, the same year they announced they were leaving the Sun Belt for the FCS, New Mexico State qualified for their first bowl game in over half a century a year after the Sun Belt announced their membership would not be renewed.  Personally, I think it makes all the sense in the world for New Mexico State to drop back as well.  They actually have a pretty solid basketball program that is underserved in the WAC.  They might be better off going FCS, and trying to get a basketball only membership to the WCC.  But I digress.  On the gridiron their 7 wins were not eye popping, but for a school whose last bowl game was the 1960 Sun Bowl, you can't get picky.  And while they didn't win the games, they only lost by 6 at Arizona State and only lost by 3 to a pretty decent Sun Belt champion Troy team.  The Aggies did it by passing the ball all over the yard, and by getting after the quarterback relentlessly.  Unfortunately the Rogers to Scott connection graduated.  Tyler Rogers led the Sun Belt at 335 passing ypg, and Scott was 2nd at 83 receiving yards per game.  There is more in the tank at wideout, with 2/3 of the Aggies All-Conference receiving corps returning.  Doug Martin remains cautiously optimistic about his replacement for Rogers too.  Nick Jeanty got mop up duty in one game last year, but saw extensive time in two others, when Rogers got hurt against UL Lafayette, and then missed all of the Idaho game, completing 67% of his passes.  The issue is not going downfield enough, a drop of 1.7 ypa versus Rogers, and for a guy seemingly making the safer throws, he threw way too many interceptions, 4 in only 72 attempts, 1 per 18, compared to 1 per 31 for Rogers.  Jeanty does present more of a running threat, one that they actually let go against Idago, running 9 times for 43 yards.  Those 43 yards alone were enough to make him the team's 3rd leading rusher.  Expect the pressure to stay dialed up defensively, with 9 starters returning, including the entire defensive line and six of the front seven.  The Aggies led the conference in sacks, and three of the four leading returning players in the conference in terms of sacks, play for New Mexico State, in Cedric Wilcots (9.5), Terrill Hanks (7) and Malik Demby (6.5).
Key Players
| | | |
| --- | --- | --- |
| WR | | O.J. Clark, Junior |
| WR | | Anthony Muse, Junior |
| T | | Isaac McClain, Senior |
| | – | |
| DE | | Cedric Wilcots, Junior |
| CB | | Shamad Lomax, Junior |
| S | | Ron LaForce, Senior |
107. Eastern Michigan Eagles
#9 in MAC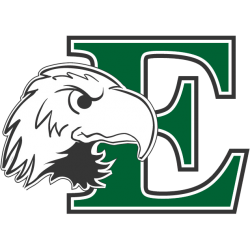 It's certainly hard to be terribly disappointed with a 5-7 season at a school that had only won 5 games twice since 1995, but coming off of the school's first bowl trip in three decades, returning a lot of offensive talent, including the school's best quarterback since Charlie Batch, falling short of a bowl bid has to feel like a disappointment.  Particularly when they started 2-0, with a road win over a Big Ten school in Rutgers.  I think Chris Creighton has proven he's the right guy for the job, but if they couldn't get bowl eligible last season, it's tough to imagine them doing so in 2018, particularly with road trips to Purdue and San Diego State in September.  If they can figure out a way to get to 3 or 4 wins in September and October, they have a shot, with a November slate that has Central Michigan and Akron coming to Ypsilanti, before a trip to Kent State.  The team will be led against by Neal Neathery's defense.  Another year like 2017, and he could be positioning himself for a better DC gig.  His hybrid 3-3-5, 4-2-5 system allows Jeremiah Harris to flourish, sometimes playing with his hand on the ground, sometimes moving around and blitzing from the linebacker position.  Pressure in the backfield is what the defense is built on, finishing 2nd in the MAC in both scoring defense and total defense, 3rd in sacks.  Some of that was out of necessity, covering for a lot of holes in the secondary.  The Eagles gave up only 190 passing ypg, but a lot of that was due to pressure.  Their completion percentage allowed, and pass efficiency defense was much lower, and only Ball State created fewer interceptions.  Neathery went young last year, starting two juniors and three sophomores in the secondary, relegating seniors Anthony Brown and Juan Giraldo to backup roles.  With all five starters now returning, the hope is that group can make a big step forward, led by Brody Hoying.  Too much of the offense fell on quarterback Brogan Roback last year.  With him gone, and inexperienced sophomore Isaac Stiebelding likely taking over, the running game, 2nd worst in the MAC last year, has to progress.  Ian Eriksen returns, after leading the team in rushing, and Shaq Vann, injured off and on, showed in the finale against Bowling Green, why he has the most upside.  All five starters on the line return.
Key Players
| | | |
| --- | --- | --- |
| RB | | Ian Eriksen, Senior |
| G | | Jimmy Leatiota, Senior |
| K | | Paulie Fricano, Junior |
| | – | |
| DE | | Jeremiah Harris, Senior |
| DT | | Maxx Crosby, Junior |
| S | | Brody Hoying, Junior |
106. East Carolina Pirates
#12 in American
It might be now or never for Scottie Montgomery at East Carolina.  Back to back 3-9 seasons is not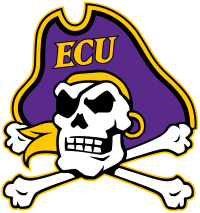 going to fly at one of the better mid-major programs over the past 30 years.  So he better not make it three.  Only two coaches in East Carolina football history have opened their careers with three straight losing seasons.  Kenneth Beatty, who was the school's first ever coach, from 1932-34, and then Art Baker from 1985-87.  Both got a 4th year and then were fired, but it's a little more cutthroat now.  They always say when you have two quarterbacks, you have none.  Well, when you have no quarterbacks, you also have none.  Last year East Carolina split reps between junior Gardner Minshew, and grad transfer Thomas Sirk, who came from Duke, where Montgomery was his offensive coordinator.  Minshew played in 10 games, attempting 304 passes; while Sirk played in 11, and attempted 238.  Sirk graduated, and then Minshew left the team in the offseason, opting to take a grad transfer of his own to Alabama.  So from two to zero.  Not an ideal situation for a coach who is probably one more bad season away from getting fired.  The Pirates knew they were going to have to outscore teams in 2017, and the defense was as bad as feared, easily the worst in the American, surrendering 45 points and nearly 550 yards of offense per game.  The problem was the offense was nowhere near capable of getting into those type of shootouts, mainly because of an inept running game, that put up conference worst numbers in yardage (107.7 ypg on 3.3 ypc).  Even the passing game, which finished 3rd in the conference at 317.9 ypg, needed a league high 45 attempts per game to do that.  Maybe that's why they used two quarterbacks, their arms needed the rest.  On a per attempt basis, that drops to 7.0 ypa, 2nd worst in the conference.  Scottie Montgomery is still only 39.  He has a long career ahead of him.  I just doubt it's as head coach at East Carolina.
Key Players
| | | |
| --- | --- | --- |
| RB | | Hussein Howe, Junior |
| WR | | Trevon Brown, Senior |
| G | | Garrett McGhin, Senior |
| | – | |
| LB | | Aaron Ramseur, Junior |
| LB | | Cannon Gibbs, Senior |
| S | | Devon Sutton, Junior |
105. South Alabama Jaguars
#4 in Sun Belt
South Alabama has been a surprisingly consistent middle-of-the-pack Sun Belt team since making the jump to FBS in 2012, winning 5 or 6 games every year from 2013-2016.  After a drop to 4-8 last year Joey Jones, the only coach the program has ever known, resigned, and was replaced by Steve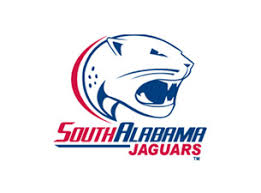 Campbell.  Campbell won a Division II National Championship as head coach of Delta State in 2000, and spent the last four years as head coach of FCS Central Arkansas, going 20-5 over the last two years with a pair of Sweet 16 appearances, and reaching #4 in the FCS last season after the regular season.  So can he get the program over the hump?  Catch the threesome of Troy, Arkansas State and Appalachian State who seem to clearly be the class of the Sun Belt right now?  He inherits probably the most talented team the school has ever fielded in its short history, in spite of their 4-8 record last year.  The result of a lot of youth taking lumps last year is a very experienced bunch returning, led by 9 starters on offense, including every starting skill position player, and both the 2017 1st team All-Sun Belt kicker and punter.  As a guy who has spent his career on the offensive side of the ball, primarily coaching offensive line, the first order of business is jump starting a run game that was the worst in the Sun Belt a year ago.  The saying is, if you want to beat the best, you have to poach from the best.  Or something like that.  To help fix the offense, Campbell made a great hire, by bringing in his former teammate at Troy, Kenny Edenfield, who had been the offensive coordinator at Troy for the past eight seasons.  I think South Alabama has a good shot to break their own school FBS record of 6 wins, but the gap between the top 3 and the rest of the Sun Belt seems too wide to close in a year.  I do really like the hire and the trajectory of this program now though.
Key Players
| | | |
| --- | --- | --- |
| WR | | Jamarius Way, Senior |
| T | | Noah Fisher, Senior |
| K | | Gavin Patterson, Senior |
| | – | |
| LB | | Bull Barge, Senior |
| S | | Nigel Lawrence, Senior |
| P | | Corliss Waitman, Senior |
104. Cincinnati Bearcats
#11 in American
After spending every year but two since 1993 at Ohio State, Luke Fickell isn't used to losing.  So you know 4-8 is not sitting well with him.  Problem is that he may want to get used to it, because the Riverboat Gambler left the cupboard totally bare.  He returns Hayden Moore for his fourth season as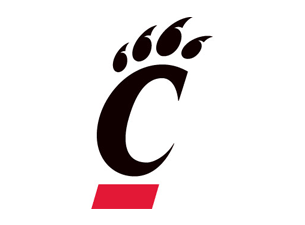 the Bearcats quarterback, but he's trending in the wrong direction.  He has certainly worked on taking care of the ball, which was his early issue, but his yards per attempt has dropped every year, as has his completion percentage and QBR.  He went from 59% completion, 8.38 ypa and a 53.6 QBR as a freshman, to 56%, 6.04 ypa and 393. QBR as a senior.  And he has far less of a supporting cast this year, from an offense that ranked dead last in the American a year ago in scoring offense and total offense.  The defense was a little better, but not much.  Having spent his whole career on that side of the ball, Fickell went to work fixing that, making a great, under the radar hire in Steve Stripling, who has been a defensive line coach all over the midwest, including Michigan, Michigan State, Tennessee, Indiana, Minnesota, and a prior stop at Cincinnati.  The anchor of the defense is Marquise Copeland in the middle.  He is not just a space eater, recording a very impressive 63 tackles from an interior line spot.  Fickell has always been known as a better recruiter than an Xs and Os guy, so walking into this situation was always going to be a struggle.  He's not going to be a guy to do more with less.  He's a guy who is expected to be able to upgrade the roster.  That will take a little bit of time, but the early returns are as expected.  He signed the #1 recruiting class in the conference, #47 overall, swiping 4* TE Leonard Taylor from Oklahoma, 3* DE Malik Vann from Notre Dame, and 3* RB Tavion Thomas from Ohio State.  2018 is going to be a struggle, but the future looks substantially better.
Key
Players
| | | |
| --- | --- | --- |
| QB | | Hayden Moore, Senior |
| RB | | Gerrid Doaks, Sophomore |
| WR | | Khalil Lewis, Senior |
| | – | |
| DT | | Marquise Cooper, Senior |
| LB | | Perry Young, Junior |
| P | | James Smith, Sophomore |
103. Nevada Wolfpack
#8 in Mountain West
Not that much was expected of Nevada last year, but 3-9 was even worse than most feared.  It was the 2nd worst season for the program since 1964.  Jay Norvell may be a midwest guy, born in Madison, Wisconsin, played and coached under Hayden Fry, and then Barry Alvarez.  But that's not his identity.  He spent seven years under Bob Stoops, and his first head coaching gig after running Todd Graham's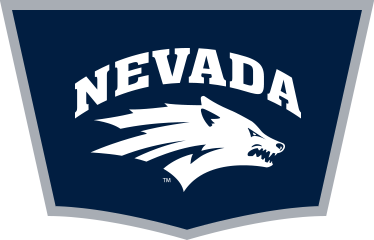 pass offense at Arizona State.  I suppose he fixed what he knew, Nevada went from barely 200 passing yards per game in 2016, to 270 ypg in 2017, second best in the Mountain West.  Problem is how often they had to throw to achieve that.  Their 7.2 ypa was only 7th best, and the 15 interceptions was 2nd worst.  The have to hope that the progress Ty Gangi showed late in the year was real.  They won 2 of their final 3, including ruining rival UNLV's bowl hopes in the finale.  Gangi had his two best games of the season during that stretch, in the win over San Jose State, and a solid game at San Diego State that was a one score game until Rashaad Penny broke a 100 yard 4th quarter kick return touchdown.  Aside from that UNLV upset, Nevada's other two wins came against Hawaii and San Jose State, two schools who combined to go otherwise 3-19 against FBS competition.  Part of the problem was that in fixing the pass offense, Norvell let the pass defense go completely to hell, surrendering a league worst 263 ypg through the air, on an also league worst 67% opponents completion percentage.  Their Pass Defense S&P+ was #129 in the nation, better only than East Carolina.  To make matters worse on the back line, cornerback Vosean Crumbie, a JUCO transfer who started in his only year on campus, decided to forego his senior year and enter the NFL Draft.  Neither Chris Trapasso of CBS, or Scott Wright, who publish their full Draft rankings, have Crumbie among their top overall 300 prospects.  Wright doesn't even name him among the top 80 cornerbacks eligible for the draft.  So that is looking like a decision that is going to prove harmful to both sides.  The Wolfpack return 9 starters from an offense that was in Year 1 of Norvell's system.  They averaged 22.5 ppg in the first half of the season, and 33.8 in the second half.  Maybe things are trending in a direction towards winning more shootouts.  The non-conference schedule is very manageable, with an FCS opponent, then a couple of Power 5 bottom feeders in Vanderbilt and Oregon State.  A trip to the Glass Bowl against Toledo may be their toughest non-conference test.  The problem is in conference play, they draw Boise State, Air Force and Colorado State, likely the top three Mountain Division teams as crossovers.  Finding 6 wins on the schedule is tough.
Key Players
| | | |
| --- | --- | --- |
| QB | | Ty Gangi, Senior |
| RB | | Kelton Moore, Junior |
| C | | Sean Krepsz, Senior |
| | – | |
| DE | | Malik Reed, Senior |
| S | | Asauni Rufus, Senior |
| S | | Dameon Baber, Senior |
102. Massachusetts Minutemen
Independent
Is UMass finally trending in the right direction as an FBS program?  After winning an FCS National Championship in 1998, and playing for another one in 2006, it wasn't necessarily predictable the transition would be this bumpy to the FBS.  Granted the program had slipped under Don Brown and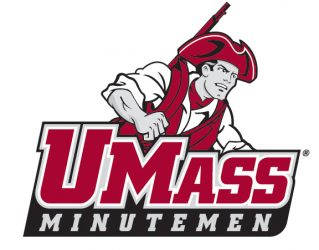 Kevin Morris, essentially being a .500 FCS team over it's last four years at that level.  But a 10-56 start in the FBS has to have been worse than expected.  But after back to back bye weeks in October last year, due to a schedule bye, and a Hurricane Irma rescheduled game at FIU, UMass suddenly won 4 of 5 games.  From a program that had never won that many games in an FBS season before.  Wins over Appalachian State and in Provo at BYU are nothing to scoff at either.  Even their losses were competitive, by 4 at Tennessee, by 11 at Mississippi State.  This is a program trending right.  Now, win or lose, they should be fun to watch.  After a slow start, the offense really came on late, and return all of their skill position players, to go with a future pro anchoring the line in Jack Driscoll.  The schedule is very manageable if the goal is bowl eligibility (and as a mid-major independent, what else would the goal be?)  There are trips to Boston College and Georgia, plus home games against South Florida and BYU, but the rest is Conference USA and Sun Belt bottom feeders, plus a mediocre FCS opponent in Duquesne.  The Minutemen should be able to throw the ball at will, Andrew Ford working himself into being a mid-major name to know for the 2019 NFL Draft.  The 6'3″ 210 pound senior fixed the interception issue that plagued him in 2016.  He took more sacks, but Mark Whipple is fine with that, if those sacks would have been bad decision interceptions a year earlier, cutting his turnovers from 14 to 4.  His top target on the outside returns, Andy Isabella, and his 65 catches, 1,020 yards and 10 touchdowns, all team highs.  Sadiq Palmer needs to regain the form he had early in the season on the opposite side, because TE Adam Breneman, the Penn State transfer, and one time 5* recruit, has graduated.  Calling a guy with 64 catches for 764 yards a "security blanket" is probably selling him short, but that is the only lost production this offseason.  If Palmer can be a viable #2, it may make the 2018 UMass offense more dangerous than the 2017 version, even without Breneman, with a number of downfield options, because the Minutemen were #91 in S&P+ on Passing Downs a year ago.
Key Players
| | | |
| --- | --- | --- |
| QB | | Andrew Ford, Senior |
| WR | | Andy Isabella, Senior |
| T | | Jack Driscoll, Junior |
| | – | |
| LB | | Bryton Barr, Senior |
| CB | | Isaiah Rodgers, Junior |
| CB | | Lee Moses, Senior |
101. Kansas Jayhawks
#10 in Big XII
For those wondering when the first Power 5 school would make an appearance, wait no further.  The identity of that team can't really be a surprise either.  The Jayhawks opened with a win over FCS SE Missouri State, and then lost 11 in a row, including back to back double digit point losses to MAC teams, and an 0-9 conference record, with 7 of the losses by over 20 points.  With a 3-33 record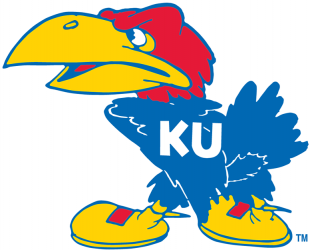 through three years, with only 1 win over an FBS opponent (an OT win over Texas in 2016), it might be a little bit of a surprise to see David Beaty get a Year 4.  The way he played 2017 though, makes you think he got a vote of confidence to play for the future, starting only 2 seniors.  An additional starter was lost when Dorance Armstrong gave up his final two years of eligibility to enter the NFL Draft.  Armstrong didn't really live up to his Big XII 2017 Preseason Defensive Player of the Year billing, but when you are the only guy opposing defenses have to account for, it's tough to generate production.  That still means 19 returning starters, plus both kickers.  Is that going to translate into more wins?  Tough to make that connection considering how far Kansas was from even being competitive a year ago.  I think they'll close the gap some, and football take funny bounces.  Just being in a handful of games, might lead to a couple of wins.  Nothing makes me think the program is heading in the right direction though.  If anything the schedule gets harder.  They get the token FCS game, which is a must win.  Then they go to Mount Pleasant for the return game with Central Michigan, after the Chips handled them in Lawrence last year.  Then they trade out Ohio, for an improving Rutgers team.  Finish that with it being a year where Kansas has only 4 home Big XII games, and this is a program that hasn't won a road game of any kind in 9 years, since September of 2009.  They were last in every major offensive and defensive stat in the Big XII last year, with the exception of run defense…where they were 8th.  This is all to say that Kansas has a long way to go to just not be awful.  They could get a lot better and still be 2-10.  Since Mark Mangino left, Kansas has only finished in the top 100 of S&P+ once in eight years.  They have a legitimate chance to make it twice.  But that's about the ceiling.  That's what begs the question of why Beaty was brought back.  They are going to be lousy this year with or without him.  You kept him, just to fire him.  There was no way they'd be good enough this year to retain him, even if there was some progress.  Then you reset again, and undo any sort of progress.
Key Players
| | | |
| --- | --- | --- |
| WR | | Steven Sims, Senior |
| T | | Hakeem Adeniji, Junior |
| K | | Gabriel Rui, Senior |
| | – | |
| DT | | Daniel Wise, Senior |
| LB | | Joe Dineen, Senior |
| S | | Mike Lee, Junior |
100. Colorado State Rams
#7 in Mountain West
The Rams put 7 offensive starters on the All-Conference team last year…as expected had the most potent offense in the league…and yet still suffered a 3 game losing streak, went 7-6 overall, and were well out of the hunt for a conference championship game bid.  Oh, and all 7 were seniors.  No team in the country may be in rougher shape in terms of lost production.  No player other than Nick Stevens threw a pass last year for the Rams, who were supposed to at least be getting Collin Hill back from an ACL injury, after serving as Stevens' backup two years ago, and starting four games.  Instead, he re-tore his ACL, and may be lost for the season again, truly throwing the quarterback spot up for grabs.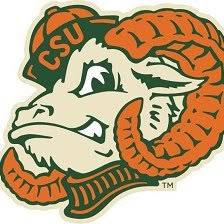 The leaders appear to be junior J.C. Robles, and more likely, redshirt freshman Justice McCoy.  Considering no quarterback on the roster other than Hill has ever attempted a pass at the college level, and Colorado State didn't bring one in with the 2018 class, head coach Mike Bobo did say they are actively recruiting a grad transfer.  The most likely target is former Tennessee starter Quinten Dormady, but a couple of familiar Big Ten faces, Jeff George Jr. of Illinois and Wilton Speight of Michigan, are out there as well.  Battering ram Izzy Matthews returns, but the touchdown vulture has yet to prove he can be the #1 guy.  He's been the #2 to Dalyn Dawkins the last three years, rushing for over 1,200 fewer yards, but accounting for 12 more touchdowns.  Sophomore Rashaad Boddie could help pick up the slack.  To make matters worse, three members of the offensive line graduated, as did 2 of the three starting WRs (including consensus AA Michael Gallup), and Dalton Fackrell from the tight end spot.  The three of them, plus Dawkins out of the backfield, accounting for 190 receptions, 2,540 receiving yards, and 20 touchdowns.  That amount of production doesn't just replace itself.  Olabisi Johnson will have to take a big step forward after becoming a more reliable target as a junior, rather than simply the big play guy he was as a sophomore.  True freshman Warren Jackson really came on late after seeing only scrub minutes in the first half of the season.  With his 6'5″ frame, he looks like a #1 WR, but it will be a big step for him to take.  Particularly considering he may not have the benefit of spring ball to find his rhythm with a quarterback, assuming they go the grad transfer route.  When you hear the first audio clips of Mike Bobo from spring ball including things such as this year being about teaching fundamentals, and technique, and trying; and re-affirming that the goals haven't shifted despite the inexperience, you realize just how young this team is going to be, and how frustrating the missed opportunity of last year was.
Key Players
| | | |
| --- | --- | --- |
| RB | | Izzy Matthews, Senior |
| WR | | Olabisi Johnson, Senior |
| T | | Ben Knox, Senior |
| | – | |
| LB | | Josh Watson, Senior |
| CB | | Anthony Hawkins, Junior |
| P | | Ryan Stonehouse, Sophomore |
there you have the bottom 30, read on for the next 25!!!
99. 

C

e

n

t

r

a

l 

M

i

c

h

i

g

a

n 

C

h

i

p

p

e

w

a

s
#8 in MAC
Central Michigan had a senior laden roster last year, with the only hole being at quarterback.  So they brought in Michigan transfer, and one time blue chip, Shane Morris to fill that hole, and maybe make a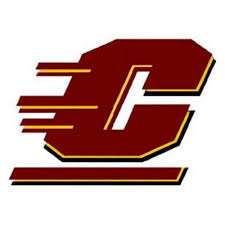 push to Detroit.  An early road blowout win over Kansas aside, it took them too long to find their footing.  Even a 5 game winning streak to end the season, including over Western Michigan to end a 3 game losing streak in the Victory Cannon series, wasn't enough to overcome a 3-4 start.  Now it's back to square one.  The quarterback issue was delayed by a year, thanks to Morris, but they were able to get redshirt freshman Tony Poljan some action, so he's not as green as he would have been as the starter last year had Morris not transferred.  Poljan is a big frame, athletic quarterback, at 6'7″ and 240 pounds.  He had Power 5 offers as a tight end, including Big Ten schools Michigan State and Minnesota, but went to Central Michigan with the goal of playing quarterback.  When he looks at who he'll be throwing the ball to, he may reconsider.  The leading returning pass catcher from the WR/TE group is returning backup TE Logan Hessbrook, with 10 catches for 132 yards.  He missed most of the season with concussion issues last year.  There is no returning receiver with anything more than mop up duty experience.  The schedule is not designed to figure things out along the way, playing not one, not two, but three Power 5 teams in September, around a trip to DeKalb to face Northern Illinois.  The Chips open on Labor Day weekend at Kentucky, get Kansas at home, and finish the month in East Lansing at Michigan State.  Much like last year, Central Michigan could be in a huge hole by the time they get to an easier October schedule that includes three straight home conference games.  The defense is going to have issues on the line and on the back end, but they are anchored in the middle by a strong group of linebackers, that are going to be asked to do a ton this year.  The line will come along much faster if Mike Danna, who provided a spark in limited time rotating in for Joe Ostman, who finished 2nd in the MAC in sacks, can fill that void sooner than expected.
Key Players
| | | |
| --- | --- | --- |
| RB | | Jonathan Ward, Junior |
| T | | Clayton Walderzak, Senior |
| G | | Shakir Carr, Senior |
| | – | |
| LB | | Alex Briones, Senior |
| LB | | Malik Fountain, Senior |
| CB | | Sean Bunting, Junior |
Akron was able to handle business against a down MAC East, while getting pummelled by everyone else, and turn that into a MAC Championship Game appearance.  They lost their two games against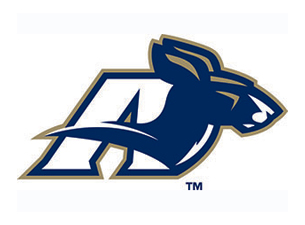 MAC Champion Toledo by an average of 22 points, and lost to Penn State, Iowa State, and Florida Atlantic by a combined 143-17.  But in close games, Akron was good, winning three games by 3 points or less.  This was a team that was #11 in the MAC in both total offense and total defense, and somehow went 6-2 in conference play.  So why even this high?  The defense should be a lot better, and while a bad offense will likely get worse, it can't get that much worse.  Akron only lost 3 starters on the defensive side of the ball, but the 2018 version will be one of the most experienced in the nation, returning 8 starters among 9 seniors expected to start on defense.  But the offense?  Yuck.  Thomas Woodson, a four year starter at quarterback, moves on, but Kato Nelson did play in 10 games last year, and started in 5 of them.  His most impressive performance came in the de facto MAC East Championship Game against Ohio, when the Zips had their best offensive performance of the year.  Nelson went 22-38 for 322 yards, 4 touchdowns, no interceptions, and 45 rushing yards for good measure.  The problem is in the three games to finish the season that followed, he was a COMBINED 23-53 for 326 yards, 3 touchdowns, 1 interception and 51 rushing yards.  They need the Ohio version of Nelson, because the running game went from bad to awful once Warren Ball got hurt, and neither he, nor Manny Morgan are back in 2018.  Van Edwards and his 3.6 ypc is not going to elevate what was by far the MAC's worst rushing team a year ago.  Deltron Sands, a one time Oregon State transfer, may have to give them a boost.
Key Players
| | | |
| --- | --- | --- |
| QB | | Kato Nelson, Sophomore |
| WR | | Kwadarrius Smith, Senior |
| T | | Trevor Brown, Junior |
| | – | |
| DE | | Jamal Davis, Senior |
| LB | | Ulysses Gilbert, Senior |
| CB | | Alvin Davis, Junior |
97. A

r

k

a

n

s

a

s

 S

t

a

t

e 

R

e

d

 W

o

l

v

e

s
#3 in Sun Belt
I'm not sure this program gets credit for how good it has been, seemingly falling behind Troy and Appalachian State among Sun Belt teams in terms of national perception.  They were a narrow loss in the season finale against Troy last year away from winning their third straight Sun Belt title, but they lack that signature win that people notice, like Troy over LSU or Appalachian State over Michigan.  In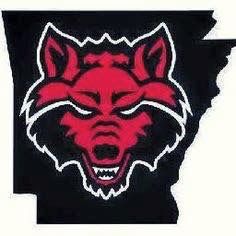 2015 they had a 2nd half lead against #21 Missouri, but couldn't hold on.  They gave Nebraska everything they wanted last year in Lincoln, but couldn't hold on.  They had their shot against Miami, at home nonetheless, but Hurricane Irma cancelled the game, and now is the matter of a lawsuit, with Miami not wanting to reschedule.  This year their shot is…a road game at Alabama.  So that might be too much to ask.  Troy rotates off the schedule, Appalachian State rolls on, at home.  Their toughest road conference game is probably at Georgia Southern?  So making it three Sun Belt titles in four years is not a leap.  With most of the Sun Belt's top offense returning, scoring points shouldn't be a problem.  The goal for Hansen this year, if he wants to take the next step, is to cut down on the turnovers.  His 16 interceptions last year were second most in the conference.  Although his 37 passing touchdowns were 10 clear of any other conference quarterback.  He showed more threat in the running game to, but I'm not sure the coaches want to see him averaging over 10 carries a game.  Warren Wand is the one who needs more carries, and the coaches seemed to pick up on that late in the year.  After having a season high of 14 carries in a game through the first 9 games, he got 29, 21 and 19 carries over the final three, and delivered with 138 yards and 173 yards against Texas State and UL Monroe.  The Red Wolves two Sun Belt losses came in the two games (aside from his 3 carry prior to an injury game against Coastal Carolina) with his lowest ypc.
Key Players
| | | |
| --- | --- | --- |
| QB | | Justice Hansen, Senior |
| WR | | Justin McInnis, Senior |
| T | | Lanard Bonner, Senior |
| | – | |
| DE | | Ronheed Bingham, Senior |
| CB | | Justin Clifton, Senior |
| P | | Cody Grace, Junior |
96. O

r

e

g

o

n

 S

t

a

t

e 

B

e

a

v

e

r

s
#12 in Pac 12
Count me as someone who really thought the Gary Andersen-Oregon State marriage was going to work.  He won at both Utah State and Wisconsin, and now he was back in his geographic comfort zone, at a place where he could recruit the JUCOs with more freedom than he was ever allowed to in Madison.  Instead, Andersen stepped down halfway through the season last year, with a 7-23 record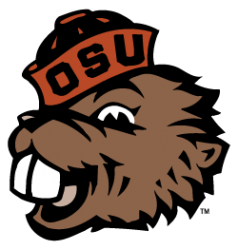 (4-23 against FBS opponents) in 2.5 years, and the program trending in the wrong direction.  Cory Hall took over, and in his first two games, the team showed fight after a series of blowout losses, nearly beating Colorado and Stanford.  But in the end, he went 0-6, and was not retained as the full time head coach, instead somehow landing down as a position coach in the MAC.  Instead the school opted for an alum from their glory days, Jonathan Smith, the starting quarterback from 1998-2001, including for the 2000 team that went 11-1, won the Pac 12 and the Fiesta Bowl, and finished #4 in the nation.  His qualifications go beyond that though, spending the last 6 years working under Chris Peterson.  Two as QB coach at Boise State, then the last four as OC of Washington.  He was able to come in, and help close Oregon State's class.  The Beavers' top 3 rated recruits all committed to the program in the final week of the late signing period, somewhat salvaging it from being a total lost year.  The one freshman who could make an impact right away is running back Jermar Jefferson from Redondo Beach, California, who chose the Beavers over other Pac 12 programs, such as Colorado and Utah.  With all of the uncertainty at the skill positions, Jefferson has a chance to get immediate touches.  The reason for that is Ryan Nall decided to leave early for the NFL Draft, after accounting for 2,215 yards and 25 touchdowns over the past two seasons.  The quarterback position is no better off.  Jake Luton, who started the first four games last year, before suffering what was nearly a career ending spine injury on a cheap shot from a Washington State defender, still may not play, and his replacement, Darell Garretson, graduated.  It looks to be a battle between sophomore Mason Moran and redshirt freshman Aidan Willard.  Conor Blount, a walk on, who did see action in 2016, and JUCO transfer Jack Colletto, who is a bit of a running threat, can't be counted out.  This program is in need of a total rebuild, and it's going to take some time.  Smith's position in Oregon State history will afford him more time than most would get, but it wasn't a reach hire, just to get someone with a connection to the school.  He is as good a hire as they could make at this moment.  The way he closed the 2018 class, and has begun the 2019 class (although only 2 commits, they are ranked as the #3 class in the Pac 12) it certainly seems like he's doing a good job selling the school, but they are still a couple years away.
Key Players
| | | |
| --- | --- | --- |
| WR | | Timmy Hernandez, Senior |
| TE | | Noah Togiai, Junior |
| T | | Blake Brandel, Junior |
| | – | |
| LB | | Jonathan Willis, Senior |
| S | | David Morris, Sophomore |
| S | | Jalen Moore, Junior |
95. 

BYU Cougars
Independent
With Tanner Mangum under center, and four decades of consistency, nobody could have possibly seen 2017 coming for the BYU football program.  A 4-9 season, giving the Cougars their first 9 loss year since going 1-9 in 1955, when LaVell Edwards was a 25 year old high school football coach.  4-9 doesn't even tell the full story, with the wins coming against an FCS school and three sub-.500 Mountain West teams.  The problem was an anemic offense, which was held to 10 or fewer points 5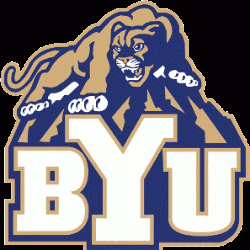 times, and only managed 17 on East Carolina, the worst defense in the FBS.  Fomer Cougar legend Ty Detmer, who had never before coached in the college ranks, seemed in over his head with his first job at the level being offensive coordinator.  He is replaced by Jeff Grimes, who has been the run game coordinator at several stops, including Arizona State, Colorado and LSU, but never full offensive coordinator.  One might think the change from Detmer to Grimes signals a change in philosophy, but Detmer was not the pass happy coordinator one might expect.  One thing Grimes will have the advantage of, is Detmer's discovery of Squally Canada during the stretch run last year.  After running for a combined 107 yards (21.4 ypg) on 29 carries, with no scores, in the first 5 FBS games, Canada missed a pair, and then closed out the season with 503 yards (100.6 ypg) on 75 carries, with 5 TDs over the Cougars final 5 games.  BYU, who had lost their first 7 FBS games, went 3-2 over the final 5, and put up their three highest point totals.  They also stopped playing LSU, Utah, Wisconsin, Boise State and Mississippi State, and started playing UMass, and MWC bottom feeders, but still.  The 2018 schedule looks a touch easier, with Arizona, Cal, Wisconsin and Washington surrounding McNeese State in the front half, and Boise State and Utah in the back.  So the Power 5 opponents aren't quite as good, but BYU may still be so bad, it won't matter.  Sophomore Joe Critchlow, who saw plenty of action late last year enters spring as the presumptive starter, but redshirt freshman Kody Wilstead will be given a shot after Critchlow's underwhelming freshman campaign.  They simply have to hope the steady decline of BYU's offense from #43 to #62 to #121 in S&P+ over the past three years was due to Detmer's inexperience, because no obvious help is on the way.
Key Players
| | | |
| --- | --- | --- |
| RB | | Squally Canada, Senior |
| TE | | Matt Bushman, Sophomore |
| T | | Thomas Shoaf, Junior |
| | – | |
| DE | | Corbin Kaufusi, Senior |
| DE | | Sione Takitaki, Senior |
| CB | | Dayan Ghanwoloku, Junior |
94. 

C

o

n

n

e

c

t

i

c

u

t 

H

u

s

k

i

e

s
#10 in American
Randy Edsall built UConn up from nothing once, and it's amazing how quickly it fell back to being nothing once he left.  The talent simply isn't there.  All 5 classes comprising the current UConn roster ranked in the bottom 3 of the AAC, and the highest ranked one nationally peaked at #99.  The have exactly one player on the roster who ranked among the top 1000 nationally in his class, sophomore guard Cam DeGeorge.  It's going to be a long road, but what Edsall does have this year is plenty of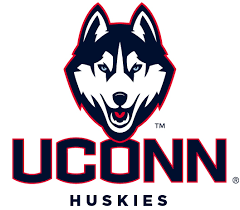 experience on the offensive side of the football.  The problem is that offense a year ago mustered only 23.6 ppg.  The advanced metrics look a little bit better, and if they can get the run game going, the offense could grow by leaps and bounds in 2018.  David Pindell was not the full time starter a year ago at quarterback, but saw action in 7 games, and started the final 3 after Bryant Shirreffs was lost to injury, so the transition there should be ok.  The biggest loss on offense will be OC Rhett Lashlee jumping to conference rival SMU after only one season.  Edsall tried to update his offense by hiring Lashlee, who had coached under Gus Malzahn at several stops, including the previous 5 years as OC at both Arkansas State and Auburn.  But it sort of shows UConn's place, even within the AAC pecking order, losing him to a conference rival.  Hired to replace him is John Dunn, who was a position coach for Edsall at Maryland, and spent the last two years in the NFL with the Bears, but has never been a coordinator before.  His first goal is to boost a running game that gained only 3.6 ypc, and contributed to a 3rd down offense that was 2nd worst in the conference.  Kevin Mensah provided a boost in the second half of the season, and hopefully, behind 4 offensive linemen returning with starting experience, that will improve.  The defense is where the major question marks lie, with cornerback Tyler Coyle being the only sure thing returning.  This may be the first prediction where I may be way off from what the computers say.  UConn is #124 in Projected S&P+, but I have faith in Edsall, as an experienced coach, getting a little more out of an experienced bunch, and that the quarterback dropoff in lost production that S&P is factoring, won't actually exist.  But it doesn't change the fact that recruiting has been horrible, even by mid-major standards.  Edsall is no longer an up and coming 40 something coach with a program to sell.  He's a retread who failed at his one shot in the Power 5.  I don't see this working out long term, but I also think for this year at least, they can be not awful.
Key Players
| | | |
| --- | --- | --- |
| RB | | Kevin Mensah, Sophomore |
| WR | | Hergy Mayala, Senior |
| T | | Matt Peart, Junior |
| | . | |
| LB | | Marshe Terry, Junior |
| LB | | Omar Fortt, Sophomore |
| CB | | Tyler Coyle, Sophomore |
93. 

T

u

l

s

a 

G

o

l

d

e

n 

H

u

r

r

i

c

a

n

e
#9 in American
A pair of bowl games after a two year hiatus suggested Philip Montgomery has the program stabilized, but then the bottom fell out in 2017.  The question remains whether Tulsa can compete for titles in the American, or if they are in just slightly over their depth.  The program won 5 division titles in 8 years from 2005-12, but since the move to the American in 2014, the Golden Hurricane have only once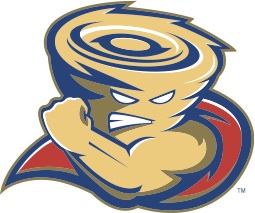 posted a winning conference record.  The mounting injuries last year contributed to the derailment of the season, but that also means the experience, particularly on offense, is off the charts this year.  Montgomery was brought in because of his supposed offensive prowess.  He had coached under Art Briles beginning as a high school QB coach at Stephenville HS in Texas in 1999, and was hired by Briles on his first staff at Houston.  But in three years at Tulsa, the offense has regressed every year.  Now D'Angelo Brewer, and his 145 ypg, moved on, but there is plenty of talent in the backfield, with the hope that Ramadi Warren, can finally get eligible.  Warren redshirted his freshman year, was a backup his sophomore year, and has been academically ineligible the past two seasons.  But when he's played, he has looked like a star in the making.  Shamari Brooks also returns after averaging nearly 6 ypc in a backup role as a true freshman last year.  But the passing game has to get going.  Chad President started the first half of the season, before giving way to redshirt freshman Luke Skipper.  Both quarterbacks return, and Skipper certainly did not play well enough to assume he will be given the starting job.  Whoever it is, has some solid targets on the outside to work with.  Justin Hobbs looks like a guy who will be playing on Sundays in 2019.  He has a 6'4 frame, and his coming off an all-conference season.  He was amazingly consistent, recording at least 3 catches in every game he played, but one, and at least 5 catches in 7 of his 11 games.  At 6'4″ he needs to become a bigger target in the red zone.  He only scored 3 touchdowns last season, and none in the red zone.  Tulsa had the 2nd best red zone offense in the conference, but with a staggering gap of 31 of their 32 red zone touchdowns being on the ground.  So why only marginal improvement?  The defense should be just as lousy after ranking last in the conference in both run defense and pass efficiency defense.  Perhaps moving out 6 senior starters will help with things, but if there were better options on the roster, they would have been playing last year.  Tulsa graduated all but 1 sack from 2017, and all but 4 interceptions.  And that was from a defense that generated the 2nd fewest sacks, and third fewest interceptions in the American last season
Key Players
| | | |
| --- | --- | --- |
| WR | | Justin Hobbs, Senior |
| G | | Evan Bowling, Senior |
| C | | Chandler Miller, Senior |
| | . | |
| LB | | Cooper Edmiston, Junior |
| LB | | Diamon Cannon, Junior |
| S | | McKinley Whitfield, Senior |
92. 

I

l

l

i

n

o

i

s

 F

i

g

h

t

i

n

g

 I

l

l

i

n

i
#14 in Big Ten
A couple of changes to the coaching staff this offseason has resulted in an uptick in recruiting for the 2019 class.  The question is whether any portion of this coaching staff will be around to actually coach them.  Lovie Smith brought an NFL pedigree with him, but has never looked fully engaged on the sidelines in Champaign, and he has a 5-19 record (including 2-16 in Big Ten play) to prove it.  2017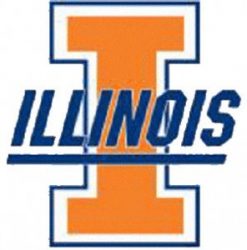 ended on a 10 game losing streak, and they have a 12 game Big Ten losing streak dating back to November 5, 2016.  Getting a healthy Mike Dudek on the field opposite Malik Turner was supposed to mean big things for the Illini offense, but that couldn't have been farther from the truth.  The two COMBINED for under 600 receiving yards, and had one touchdown between them.  Part of the problem was absolute abysmal quarterback play.  The Illini rolled through three quarterbacks, and each was ineffective, completing under 50% of their passes, with 8 touchdowns to 19 interceptions.  Lovie eventually decided to pull the plug on passing the ball, going with the worst passer of the three, being Cam Thomas and his 42% completion rate and 0 to 5 TO:INT ratio, simply because at least he could run.  Jeff George Jr. (transfer) and Chayce Crouch (retired) both left the team, leaving no doubt that it's Thomas' team in 2018.  He didn't play enough to qualify, but his 39.1 Total QBR would have been worst in the Big Ten.  Illinois ranked #76 in the FBS in S&P+ on standard downs.  Nothing to get excited about, but not horrific either.  But on passing downs, it plummeted to #118.  Going with Thomas doesn't figure to change that.  Freshman Mike Epstein led the team in rushing, despite a season ending injury in the fifth game.  With him back, and Thomas' legs, the Illini offense has pieces, but if you get them behind the chains, it looks to be just as nightmarish as 2017.  Lovie has decided to redesign the offense to fit the talent, something not enough coaches are willing to do.  But he also knows, with Thomas only entering his sophomore year, he may be the last quarterback he gets to coach in Champaign, if he doesn't make it work.  So he went and hired Rod Smith, who was Arizona's OC before the RichRod fallout.  Smith had coached under RichRod since 2007, his OC for his whole tenure in Tucson.  He coached Pat White, Denard Robinson and Khalil Tate.  So if you are looking to design an offense around a mobile quarterback, with no arm, Rod Smith is your guy.  Lovie is all in on the style, getting a commitment from 5* ATH Isaiah Williams for 2019, beating out favorites Michigan and Oklahoma, by offering him as a quarterback, something neither Michigan or Oklahoma was willing to do.  So while this is unquestionably Cam Thomas' team for now, if he doesn't take a major step forward, Williams will challenge him for that spot on Day 1 in 2019.
Key Players
| | | |
| --- | --- | --- |
| RB | | Mike Epstein, Sophomore |
| WR | | Mike Dudek, Senior |
| G | | Nick Allegretti, Senior |
| | . | |
| LB | | Del'Shawn Phillips, Senior |
| S | | Stanley Green, Junior |
| P | | Blake Hayes, Sophomore |
91. 

B

a

y

l

o

r

 B

e

a

r

s
#9 in Big XII
If Baylor stays healthy in 2018, they are going to make this prediction look very stupid.  I'm not entirely sure Matt Rhule knew just how bad the situation he was walking into was, but after a 1-11 season, which included losses to Liberty and UTSA, he was aware.  In fact, since a 6-0 start in 2016, that saw the Bears reach #8 in the polls, Baylor has been 2-17.  A quick fall from grace in the wake of the Art
Briles fallout.  The situation was exacerbated by the fact that so many recruits were able to jump ship after the scandal, that it left Baylor exceedingly thin on talent.  Matt Rhule has begun to stabilize the program, and while many of us see Baylor returning to its rightful place in college football, he is selling a program, that prior to last year, last missed a bowl game when the current class of recruits was in third grade, not the one we all remember going 15 years without a winning record (only winning more than 4 once) prior to that.  That's how he was able to sign a recruiting class that ranked #30 nationally and #4 in the Big XII.  He is adding that to a young core that returns 9 starters on each side of the ball.  But I get back to staying healthy.  The talent is there, more than a team ranked this low would suggest, but it's young and thin.  The post-Briles attrition is still very apparent.  Even with so many returning starters, only 6 projected starters for 2018 are seniors.  But the young pieces are there, led by Charlie Brewer.  Brewer was an SMU commit, who flipped to Baylor at a time when their recruiting was desperate, immediately following the Rhule hire.  Brewer didn't see this field until the sixth game of the season, and didn't start until the eighth, but in those five starts, he showed enough to win Big XII Newcomer of the Year.  The first Baylor player to do so since Robert Griffin.  He has Denzel Mims, possibly the best receiver in the Big XII to throw to.  Even still, the Bears finished 9th in the Big XII in scoring, something they were not accustomed to in recent years.  The problem was a run game that mustered only 3.4 ypc, and a Big XII worst 10 touchdowns.  It was supposed to be JaMycal Hasty and Terence Williams' backfield, but Hasty missed 4 of the first 5 games, and Williams missed the first three, and it never got on track.  Williams decided to transfer, but the hope is a healthy Hasty combined with freshman Jon Lovett gives them more balance.  With good luck, Baylor could surprise and get back to a bowl, but they are probably still a year away, despite more talent than a team that has lost 17 of their past 19 would be expected to.
Key Players
| | | |
| --- | --- | --- |
| QB | | Charlie Brewer, Sophomore |
| FB | | Kyle Boyd, Junior |
| WR | | Denzel Mims, Junior |
| | . | |
| DT | | Ira Lewis, Senior |
| LB | | Clay Johnston, Junior |
| CB | | Harrison Hand, Sophomore |
90. 

A

i

r 

F

o

r

c

e

 F

a

l

c

o

n

s
#6 in Mountain West
Air Force isn't built to sling the ball around the yard, but in recent years they had used it just enough to keep defenses off balance, and it was effective when they went to it.  They ranked #18 in the FBS in passing efficiency in 2014, #5 in 2015 and #15 in 2016.  Last year that fell to #72.  What had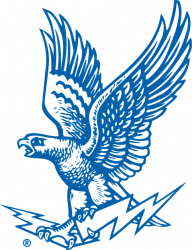 distinguished Air Force from the other military academies was their ability to pass.  But last year, their yards per attempt fell by about 2.5, and their completion rate was at 48%.  Per usual, the Falcons spread the ball around on the ground, with 8 different players running for over 200 yards on the season, but on only 4.8 ypc, their worst in four years.  Most concerning was Arion Worthman's drop from 5.2 ypc to 3.8 ypc at the quarterback position, their worst production at the position since the 2-10 year in 2013.  The triple option really isn't triple, if the quarterback can't run.  There is likely no threat he loses the job, his only competition coming from Isaiah Sanders, who showed last year to be an even worse passer.  Defensively, the Falcons need to force more turnovers.  Their defensive numbers were pretty good, and they got teams off the field at a good rate, but the 10 turnovers they generated on the year was worst in the Mountain West by a wide margin.  The need to create those big plays on defense will be even larger this year, with most of the returning production coming on the back end of the defense.  The returning starters in the front seven tallied a total of two sacks a year ago, and while Cody Gessler returns at nose guard, at only 260 pounds, he is not the ideal stopper in short yardage situations in a 3-4 scheme.
Key Players
| | | |
| --- | --- | --- |
| QB | | Arion Worthman, Senior |
| WR | | Marcus Bennett, Senior |
| G | | Griffin Landrum, Senior |
| | . | |
| LB | | Lakota Wills, Sophomore |
| S | | Kyle Floyd, Senior |
| S | | James Jones, Junior |
89. 

W

e

s

t

e

r

n

 M

i

c

h

i

g

a

n

 B

r

o

n

c

o

s
#6 in MAC
Western Michigan is a classic case of the difference between returning starters and returning production.  They return 13 starters, but among the 9 starters lost include 7 all-conference players, including 4 first teamers.  So that's how a team with 8 returning starters on offense, winds up #89 in FBS in returning production.  The offensive will driven by the line play, with 4 starters returning, but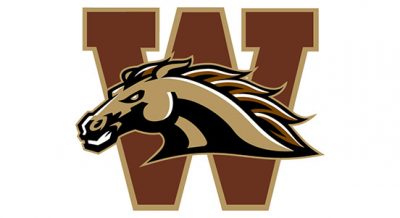 with the gaping hole being the graduation of Chukwuma Okorafor, who turned down Big Ten offers to play for P.J. Fleck, and lived up to his recruiting billing.  Jon Wassink returns as quarterback after a broken collarbone ended his season with four games remaining.  Reece Goddard did nothing to create a quarterback controversy in his extended audition, although the 1-3 finish wasn't his fault either.  The offense average 29.3 ppg in those four games with Goddard starting, but the defense collapsed down the stretch, allowing 31.7 ppg.  Not that the defense had set a high bar all season, primarily due to struggles in the secondary.  An absolute electric player like Darius Phillips is a once in a generation talent at a school like Western Michigan.  He was poised to break a big play on nearly every down, both on defense and on special teams.  He had both a 67 yard fumble recovery touchdown and a 100 yard kick return touchdown last year in the game against Michigan State, accounting for all of the Broncos points against the Spartans, and also recorded an interception for good measure.  But he was also a liability at times in coverage.  He was responsible for creating 3 turnovers in the first two game, against USC and Michigan State, but only 2 more the rest of the season combined.  A secondary that is more consistent in coverage, and less reliant on the big play should help the unit overall.
Key Players
| | | |
| --- | --- | --- |
| QB | | Jon Wassink, Junior |
| G | | Luke Juriga, Junior |
| C | | John Keenoy, Senior |
| | . | |
| DE | | Tony Balabani, Junior |
| CB | | Sam Beal, Senior |
| S | | Stefan Claiborne, Sophomore |
88. 

North Carolina Tar Heels
#14 in ACC
No team in college football last year, hell no team from my memory banks has ever been hit harder by injuries than North Carolina was last year.  The result was North Carolina's worst season in over a decade, a 3-9 finish.  But where that leaves them going into 2018 is tough to determine.  Yes, they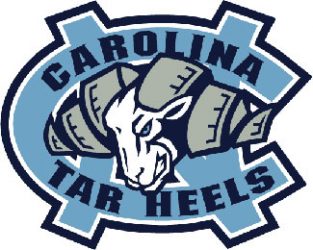 technically return only 3 starters on offense, graduating a starting quarterback, 4 offensive linemen, and their best two receivers, plus a tight end.  The truth is there is starting experience all over the roster.  But when called upon last year, they were not ready.  Was it simply being too green, or is the talent not there?  The offense did seem to start figuring things out late in the year.  The Tar Heels averaged 12.3 ppg during a six game losing streak in the middle of the season, which was boosted by a 19 point explosion in the final game of that streak.  But in winning two of their final three (albeit over a 5-7 Pitt team, and FBS Western Carolina) they put up 40.0 ppg.  An uptick came when Fedora switched from Chazz Surratt to Nathan Elliott under center.  But that has not determined who gets first crack in 2018, and Fedora has said it will be a position battle going into spring.  Considering the schedule opens with a cross country trip to Cal, then a game against defending national champion* Central Florida two weeks later, before opening ACC play the following week, they do not have the luxury of allowing the competition to continue into the fall.  While the defense was not immune to the injury bug, they were certainly far healthier, which makes their performance more head scratching.  The entire defensive line returns, so hopefully the ACC's worst run defense is a little better, but the only two stars on that side of the ball, pass rusher Andre Smith, and lockdown corer M.J. Stewart, are gone.  Fedora brought in Henry Baker from Rutgers to coach defensive backs, but the problems last year were on the line.
Key Players
| | | |
| --- | --- | --- |
| RB | | Jordon Brown, Junior |
| WR | | Anthony Ratliff-Williams, Junior |
| T | | Charlie Heck, Junior |
| | . | |
| DE | | Malik Carney, Senior |
| LB | | Cole Holcomb, Junior |
| S | | Myles Dorn, Junior |
87. 

M

i

d

d

l

e

 T

e

n

n

e

s

s

e

e 

B

l

u

e 

R

a

i

d

e

r

s
#6 in Conference USA
Expectations were high last year for the Blue Raiders, to win their first Conference USA division championship, and have a chance to play for their first conference title since a share of the Sun Belt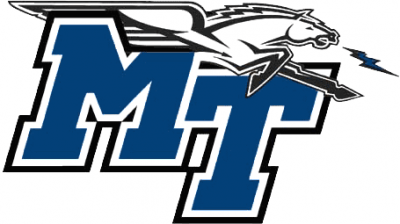 championship in 2006.  Middle Tennessee failed to get traction, and wound up in the Camellia Bowl after a 6-6 regular season.  But there is real reason to believe they could be Florida Atlantic's biggest challenger in 2018.  After a 3-5 start, Middle Tennessee won 4 of 5 to close, the lone loss being a triple overtime game on the road at Western Kentucky.  That five game finish coincided with starting quarterback Brent Stockstill returning from an injury during the six preceding games, in which Middle Tennessee went 2-4.  With Stockstill starting, Middle Tennessee was 5-2, with a win at Syracuse.  Health wasn't just an issue at quarterback, but at receiver too, where Richie James, who had combined for nearly 3,000 yards on over 20 receptions, with 25 touchdowns, over the previous two seasons, was injured in the third game of the year (after accounting for 18 receptions, 208 yards and 2 TDs in only two games).  After trying to return midseason, he was shut down for the season.  He has decided to go pro, but in his absence Ty Lee took his game up a level, and he will be back.  Middle Tennessee isn't going to change who they are, particularly with a senior starting quarterback, who happens to be the coaches son.  But the emergence of a running game late last season may held Stockstill cut down on the interceptions.  It's probably no coincidence that the boost came at the same time that sophomore running back Terelle West saw his role increase.  After not seeing the field in the first 5 games, then getting 9 touches combined over the next 5 games, over the final 5 games, he got 48 carries.  West responded, with 282 yards, on 5.9 ypc.  This for a roster that finished 11th in Conference USA in rushing, and averaged only 4.3 ypc on the year.  The ceiling for Middle Tennessee looks to be just as high as last year, in a vacuum.  Last year did expose their lack of depth, but maybe the 2018 version will be better for it.  The problem is while last year their division looked wide open, now it's unclear if Middle Tennessee's best is good enough to catch Marshall, let alone Florida Atlantic.  So even a healthy, good, season, may fall short of expectations, simply because of that.  By October 6, we'll know everything we need to know.  While there is an FCS game mixed in, Middle Tennessee also plays road games at Vanderbilt and Kentucky.  They also open Conference USA play against the toughest teams in their division, Florida Atlantic, and a Road trip to Huntington to face Marshall.  With a road game at Kentucky late, just getting to 8-4 would seem like a massive overachievement.
Key Players
| | | |
| --- | --- | --- |
| QB | | Brent Stockstill, Senior |
| WR | | Ty Lee, Junior |
| T | | Robert Behanan, Senior |
| | . | |
| DE | | Walter Brady, Senior |
| LB | | Khalil Brooks, Junior |
| S | | Jovante Moffatt, Senior |
86. 

L

o

u

i

s

i

a

n

a 

T

e

c

h 

B

u

l

l

d

o

g

s
#5 in Conference USA
Just by shear luck, you would expect Louisiana Tech to improve in 2018.  The Bulldogs had their worst season since 2013, losing 6 games; however, they were just a bounce here and there from being 10-2.  They lost in lopsided fashion to Mississippi State and Florida Atlantic, but no shame there.  But then there other 4 losses came by a combined 3 points in regulation.  Three 1 point losses, and a triple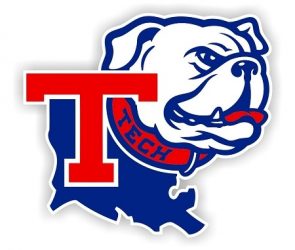 overtime loss to Southern Miss.  The problem is, the stats you generally look at, to find teams who are primed to flip their records in close games, Louisiana Tech did well in.  Their +13 turnover differential led Conference USA, and they were the third least penalized team in the conference.  The passing game has the weapons to put up big numbers, and the losses in the run game may necessitate it.  They need a more consistent J'Mar Smith, but five of their top 6 wideouts return, bolstered by hopefully the healthy return of Rhashid Bonnette.  Bonnette had put up nearly 250 receiving yards in the two games before getting injured against South Alabama.  After missing some time, it took him a little while to regain that form.  There's no excuse for Smith not to improve on his 55% completion rate.  He showed flashes at times.  In their near upset of South Carolina, Smith completed 70% of his passes, for 281 yards.  The running game was just starting to gel at the end of last year.  Boston Scott ran for over 100 yards in each of Louisiana Tech's final three games, three of only four such performances on the season.  Unfortunately, not only did Scott graduate, but so did Jarred Craft, who split time with Scott for most of the year.  The job is probably fourth year junior Jaqwis Dancy's to lose.  He ran for 262 yards on 6.7 ypc last year, but really the bulk came in a 15 carry, 135 yard performance in a reserve role against a terrible UTEP team.  Aside from that, he's accumulated only 129 yards on 26 carries, over three seasons.  The defense is just as experienced, and returns all-conference players at all three levels.  The best thing they have going for them is that they play in the West Division, so they don't have to be better than Florida Atlantic for three months, just for one afternoon.  They were three games out of first last year, and I still have them behind North Texas and UAB on paper.  But that margin is razor thin, and I think those two schools suffering a major correction after overachieving last year, remains a distinct possibility.
Key Players
| | | |
| --- | --- | --- |
| WR | | Teddy Veal, Senior |
| WR | | Rhashid Bonnette, Junior |
| G | | O'Shea Dugas, Senior |
| | . | |
| DE | | Jaylon Ferguson, Senior |
| LB | | Dae'Von Washington, Senior |
| CB | | Amik Robertson, Sophomore |
85. 

Marshall Thundering Herd
#4 in Conference USA
After his worst season at the helm at Marshall in 2016, the Thundering Herd had a nice bounceback in 2017, even if losing 4 of their final 5 regular season games took some of the shine off.  The team was primed for a run at Holliday's second Conference USA Championship in 2018, but Chase Litton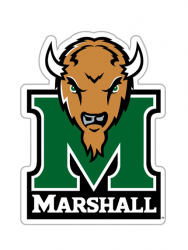 surprised everyone by leaving early for the NFL Draft.  Litton, who has been the starter since the first game of his freshman year leave a big hole on a roster that started only two seniors a year ago.  There are three quarterbacks in spring ball, but the only one who has ever played is redshirt sophomore Garet Morell, who played in two games back in 2016 when Litton was hurt, and put up a QBR of 6.8 in those games, worst in the nation of any quarterback with at least 25 attempts (he had 67).  He redshirted last year, when no player but Litton attempted a pass.  So let's say he's not a lock to win the job.  Holliday did sign the #2 recruiting class in Conference USA, but it did not include a quarterback.  The answer may come in grad transfer Alex Thomson from Wagner.  The kid did have Tennessee and Baylor offers, but he is an FCS transfer who had injury issues last season, and began as a walk on punter.  So it's not a sure thing, although he's probably the favorite.  Marshall put up over 3,000 passing yards a year ago though, and while Litton is gone, only one receiver who caught a pass last year graduated, and the entire offensive line returns, including three players who started as only freshmen a year ago.  They will have to figure it out under new coordinators, as both left the program.  Tim Cramsey will be running the offense, coming over from Sam Houston State, who was the top offense in the FCS.  Cramsey also previously coordinated a great Montana State offense.  The only concern is that is one previous trip into the FBS, with Nevada in 2016, was not successful.  For defense, Holliday stayed within the program, promoting linebackers coach Adam Fuller.  That move also makes sense, for a unit returning 9 starters fresh off arguably the best defense Holliday ever fielded at Marshall, finishing 2nd in the conference in scoring defense, led by the conference's best run defense.  That run defense could be scary good with the entire front seven returning, and 12 of 14 from the two deep.  Marshall has the talent to be pretty good this year, but those key losses of the starting quarterback and both coordinators might be too much, too many decision makers gone, despite the return of plenty of playmakers.  This was a team that had too many penalties and too many turnovers last year to afford those types of losses.  The gap between Florida Atlantic and everyone else in the East right now may have made this a non-issue anyway, but this looks like another good, but not great, team in Huntington.
Key Players
| | | |
| --- | --- | --- |
| WR | | Tyre Brady, Senior |
| WR | | Marcel Williams, Senior |
| C | | Levi Brown, Junior |
| | . | |
| DT | | Ryan Bee, Senior |
| LB | | Chase Hancock, Senior |
| S | | Malik Gant, Junior |
84. 

Miami(Ohio) RedHawks
#5 in MAC
After a 6 game winning streak to finish the 2016 regular season, to go from 0-6 to a bowl game, everything seemed in place for Miami(Ohio) to take another step forward.  Instead, the MAC's most prestigious program limped along to another mediocre year, falling short of a bowl game primarily due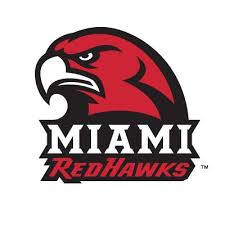 to back to back midseason losses to the worst teams in the East Division, Bowling Green and Kent State.  But they also beat the division champ (Akron) and routed a 6-2 Central Michigan team on the road.  They blew an 11 point 4th quarter lead in an opportunity to win back the Victory Bell from Cincinnati for the first time since 2005.  With plenty of returning starters, particularly on offense, can they get over the hump, and reach their first MAC Championship Game since 2010?  Those bad midseason losses?  Quarterback Gus Ragland, who has been starting since his sophomore year left the Bowling Green game, and missed all of the Kent State game, when Miami scored a season low 14 points.  He's back for his third season as the starter, except he might not be.  Michigan transfer Alex Malzone, who I loved as an under the radar recruit when Michigan got him, didn't leave Ann Arbor to be a backup in Oxford.  I wouldn't be shocked to see him take over a turn key offense, that returns all four running backs, five of its top six receivers, and all five starters on the offensive line.  While loyalty is nice, the seat is warm for Chuck Martin, and he has too many weapons to not simply play whichever quarterback is best.  The offense underachieved a year ago, and there's no excuse to repeat that.  The biggest issue Ragland had last year was accuracy.  He went from 64% completion rate and 1 interception in 179 passes in 2016, to 56% completions, and 1 interception per 38 passes in 2017.  The defense was as good as expected, and while they probably won't maintain that level, they just need to be close.  They return 8 starters, but the three starters they lost were the only three to earn postseason honors.  It starts up front where Doug Costin had a good year as a true sophomore, but he's surrounded by question marks.  The toughest replacement might be Heath Harding, who teams simply threw away from.  He had only one interception, but he led the team in breakups, and was the one guy they could trust in single coverage.  If Miami can afford the trip ups to inferior opponents, a trip to Detroit will likely come down to a three week swing around Halloween with trips to Buffalo and DeKalb sandwiching a home game with Ohio.
Key Players
| | | |
| --- | --- | --- |
| QB | | Gus Ragland, Senior |
| WR | | James Gardner, Senior |
| T | | Jordan Rigg, Senior |
| | . | |
| DE | | Doug Costin, Junior |
| LB | | Brad Koenig, Senior |
| S | | Josh Allen, Senior |
83. 

U

A

B 

B

l

a

z

e

r

s
#3 in Conference USA
Maybe a few more schools now are going to consider a reboot.  When UAB's program was shut down, while nobody thought it was fair, it seemed to be only a blip on the radar.  It was a program coming off 9 consecutive losing seasons, and one who had only made one bowl game (2004 Hawaii Bowl) in it's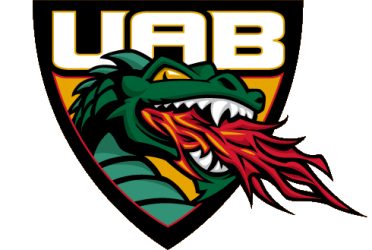 two decade FBS existence.  In their first year back from a two year banishment, just fielding a team again seemed like a win, they went out and won 8 games, most in program history at the FBS level.  Last year the offense was surprising, this year it could be downright great, returning 10 starters (only RG Chris Schleuger graduated) from a team that finished top 5 in the conference in scoring and rushing offense.  With the shut down of the football program UAB lost arguably the best player in school history.  Jordan Howard, coming off a 1,600 yard season, transferred to Indiana, ran for over 1,200 yards in the Big Ten, and went pro, where he has averaged over 1,200 yards per season in two years with the Bears.  With the two year hiatus in between, the Blazers may have found his heir apparent in Spencer Brown.  Brown was a lightly recruited in state kid, with no other FBS offers, who wound up running for 1,329 yards as a true freshman, third best in the conference, #26 in the nation.  He hadn't even spent an offseason in a college weight room yet.  The one oddity is that despite such a great season on offense, with an even more promising 2018 ahead, OC Les Koenning's contract was not renewed.  Instead Bryant Vincent, who was OC when the program was shut down in 2014, was brought back after spending the interim at South Alabama.  That certainly seems like a gamble, and perhaps a rash decision made in the wake of a horrible performance in their bowl game.  Defensively, UAB's strength was on the back end, and there's no reason to think that will change this year.  They held opponents to 6.4 ypa through the air, best in Conference USA, were 2nd in pass efficiency defense, and 3rd in interceptions.  Their star on the back, Darious Williams, is graduated, but the other four starters from the 3-3-5 scheme are back.  The front simply didn't create enough pressure on the quarterback, and it's tough to see where that is going to change.  Theoretically the 3 man front should be better.  Stacy Keely led the team with 4 sacks, but otherwise only had 1 TFL.  Garrett Marino, who earned all conference honors while not technically starting should slide onto the other side.  Anthony Rush looks the part in the middle, at 340 pounds.  But I'm not sure that's his best weight to be playing at.  The linebackers are a huge concern.
Key Players
| | | |
| --- | --- | --- |
| QB | | A.J. Erdely, Senior |
| RB | | Spencer Brown, Sophomore |
| WR | | Andre Wilson, Senior |
| | . | |
| DE | | Stacy Keely, Senior |
| DE | | Garrett Marino, Junior |
| CB | | Broderick Thomas, Senior |
82. 

Utah State Aggies
#5 in Mountain West
Matt Wells probably built up enough good will in his first couple years in Logan, that retaining his job after last year wasn't a massive surprise.  But he might not want to extend Utah State's streak of losing seasons from three seasons to four.  Fortunately, the Aggies are a prime candidate for a bounceback season, returning 18 starters, including a freshman quarterback from a team that still went .500 in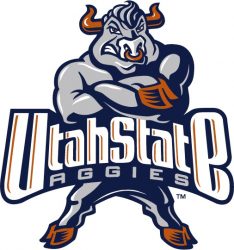 conference play, despite going 0-3 in one score games.  Senior Kent Myers began the year as the starter, before splitting time, and eventually giving way to redshirt freshman Jordan Love.  It's not like Love lit the world on fire.  Aside from a big game in a 52 point explosion at UNLV, his QBR was below average in his other 5 starts.  Wells bet on him being the future, and was betting that Wells himself had a future with Utah State.  They'll get tested out of the gate, opening on the road at Michigan State.  What the Spartans will notice right away is an offensive line that doesn't look like your typical mid-major offensive line.  All five starters, including a pair of all-Mountain West players return, led by left tackle Roman Andrus.  At 6'4" and over 300 pounds, he looks like an NFL prospect.  He is joined by senior Quin Ficklin at center, a BYU transfer, who is 25 years old, and a converted fullback.  With a lack of experience under center, he's is the vocal leader of the offense.  The program has been built on defense, and it remains to be seen how defensive coordinator Kendrick Shaver's move to Washington State will impact an experienced defense.  One thing the Aggies will do, is hit you.  They are led by a pair of inside linebackers in Suli Tamaivena and Chase Ferguson who combined for over 200 a year ago.  Gaje Ferguson is listed as a safety, but hits like a linebacker, and comes up into the box frequently.  They do need far more production from their outside linebackers in a 3-4 defense.  Neither Dalton Baker or Justus Te'i recorded a sack a year ago, and that is a near necessity in this scheme.
Key Players
| | | |
| --- | --- | --- |
| TE | | Dax Raymond, Junior |
| T | | Roman Andrus, Senior |
| K | | Dominik Eberle, Junior |
| | . | |
| LB | | Suli Tamaivena, Senior |
| LB | | Chase Christiansen, Senior |
| S | | Gaje Ferguson, Senior |
81. 

Rutgers Scarlet Knights
#13 in Big Ten
Rutgers is nowhere near where they need to be, but defensively they are getting there.  The offense is still leaps and bounds away from even being competent.  By S&P+, the Scarlet Knights had the 5th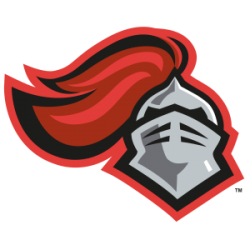 worst offense in the FBS a year ago, mainly due to a non-existent passing game.  Rutgers fell behind, and had no means by which to catch up, averaging 115 ypg through the air, on only 5.0 ypa, 2nd worst in the nation.  Louisville transfer Kyle Bolin was supposed to be the fix, but he was benched after 5 games with a QBR of 27.7.  Only Michigan's Wilton Speight had a worse one among Big Ten starters.  Sophomore Giovanni Rescigno was a little better, but not much.  In the horrible season finale against Michigan State, where they had only 12 minutes of possession, they finally turned to Johnathan Lewis, and he may have been the worst of the bunch.  Ash turned to Rescigno with an eye to the future, but it's likely he isn't the future, that is likely arriving in true freshman Artur Sitkowski, an early enrollee, and Miami flip, who was Rutgers' highest rated recruit in 2018.  Depending on how he looks, the more mobile, but far less polished passer, Jalen Chatman, who is also there for spring practice, could be the backup.  The defense was supposed to be in much better shape, particularly the secondary.  However, the unexpected decision of Kiy Hester to transfer has left a gaping hole.  He was easily the best player on the Scarlet Knights' defense, and helped erase a lot of errors in front of him.  Damon Hayes is a sure thing at corner, but it was Hester who made the entire defense work.  Although it's transfer in, transfer out.  After losing his starting spot in Chestnut Hill last year, Rutgers added Jon Hilliman as a grad transfer from Boston College (who may get Hester), who has run for over 2,200 yards in his career.  Running behind all-Big Ten Tariq Cole would be smart, because the rest of the line could be a mess.
Key Players
| | | |
| --- | --- | --- |
| RB | | Jon Hilliaman, Senior |
| TE | | Jerome Washington, Senior |
| T | | Tariq Cole, Senior |
| | . | |
| LB | | Trevor Morris, Senior |
| LB | | Deonte Roberts, Senior |
| CB | | Damon Hayes, Junior |
80. 

T

r

o

y 

T

r

o

j

a

n

s
#2 in Sun Belt
How strong a program has Neal Brown built at Troy?  There is almost full turnover at the skill positions, and handful of all-Sun Belt graduations, and yet the offensive line and defense still has enough pieces left, that I trust them to get everything else sorted out.  The most important returnee is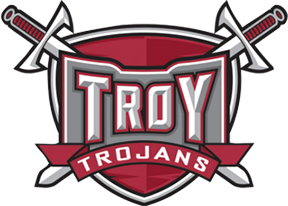 probably the head coach, who Troy has coming back after a second season of rumors about a departure.  The LSU win last year really put him on the map, and the Trojans will get two marquee chances early, opening against Boise State, and travelling to Lincoln two weeks later to face Nebraska.  They don't play Arkansas State, so after Nebraska, they should be heavy favorites until a season ending trip to Boone to face Appalachian State, likely with the title on the line.  With even a split in those two September marquee games, expect Troy to at least be in the discussion for the Group of 5s New Years Six slot on Thanksgiving weekend.  The defense was nasty last year, giving up only 18.2 ppg, ranking #17 in the nation in S&P+, and leading the Sun Belt in just about every category.  The run defense was particularly stifling, surrendering less than 3 ypc, 4th best in the nation.  The line and secondary should still be very good, but the questions are at linebacker, where Tron Folson needs to become a leader, after leading the team in tackles a year ago, with both of his fellow starters graduating.  There is plenty of depth though, with 17 players recording a sack for a unit that finished top ten nationally in the stat.
Key Players
| | | |
| --- | --- | --- |
| WR | | Deondre Douglas, Senior |
| C | | Deontae Crumitie, Senior |
| G | | Tristan Crowder, Junior |
| | . | |
| DE | | Hunter Reese, Senior |
| LB | | Tron Folsom, Junior |
| CB | | Blace Brown, Senior |
79. A

p

p

a

l

a

c

h

i

a

n 

S

t

a

t

e

 M

o

u

n

t

a

i

n

e

e

r

s
#1 in Sun Belt
In just 4 years in the FBS, Appalachian State has been to 3 bowls (3-0), has only lost 5 Sun Belt games, and is coming off back to back conference championships.  So what's next?  For starters, they'd sure like to be mentioned in the conversation for the Group of 5's New Years Six spot.  The Sun Belt is so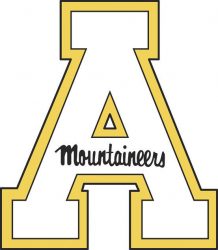 low in the pecking order, that will probably require a more marquee regular season win.  While they still have that 2007 win in their memory banks, they've been 0-6 against the Power 5 since making the jump, and a few of the losses (Michigan '14, Clemson '15 and Miami '16) were beat downs.  Last year, while the Mountaineers won the Sun Belt, they lost all three regular season FBS non-conference games, including to UMass.  Their performance in the bowl game though may have been their most complete performance of the year, demolishing the MAC Champs, Toledo, 34-0.  There are plenty of returning pieces, but there is a gaping question mark at quarterback, where Taylor Lamb, the Mountaineers four year starting quarterback, has graduated.  His 210 passing ypg don't overwhelm you, but he led the conference in both pass efficiency and Total QBR, and was 3rd in ypa, the Mountaineers just passed the ball less than any Sun Belt teams except Coastal Carolina and Georgia Southern.  They do get Jalin Moore back though.  His 94.3 ypg and 5.7 ypc both led the conference, and helped the Mountaineers to the conference's best run game.  The issue is around Moore.  Lamb was a huge threat in the run game, with 584 rushing yards on nearly 8 ypc, and 3/5 of the first team all-Sun Belt offensive linemen were Mountaineers.  Victor Johnson returns, but the entire all-conference right side is gone.  The line play, and Lamb's experience were key to what Appalachian State tries to do.  They ran the ball well, and they didn't give up sacks.  Their adjusted sack rate was better than any non-triple option team in the nation.  The only way to slow this offense down was to get them behind the sticks, and force Lamb into passing situation.  Teams simply couldn't do it.  The defense wasn't quite Troy good, but it was more than enough for this potent offense, it also excelled at creating turnovers.  In fact, Appalachian State was one off from creating the most turnovers, and did turn the ball over least.  Needless to say, they led the conference in turnover differential by a healthy margin, and were top 10 nationally.  The front seven has some major turnover to overcome, but the best pair of cornerbacks in the conference will allow new defensive coordinator Bryan Brown to be more creative with his other nine men, trusting Duck and Hayes to handle their own business.  This is the first coordinator assignment for Brown, the 34 year old who takes over for Nate Woody, who left for Georgia Tech.  They only get one shot this year to end their Power Five 0-fer, the season opener in Happy Valley.  Win that one, and they should put themselves in the New Years Six conversation.  Lose it, and a third straight Sun Belt title is the ceiling.  Ho hum.
Key Players
| | | |
| --- | --- | --- |
| RB | | Jalin Moore, Senior |
| WR | | Thomas Hennigan, Sophomore |
| T | | Victor Johnson, Junior |
| | . | |
| LB | | Anthony Flory, Senior |
| CB | | Clifton Duck, Junior |
| CB | | Tae Hayes, Senior |
78. 

Houston Cougars
#8 in American
From how quickly Tom Herman had Houston turned into probably the best Group of 5 program in the nation, you would think the pipeline would have been more stocked.  Instead, in only the second year after Tom, it's Ed Oliver, and…?  There were still some highs, road wins over Arizona and South Florida, and 4 losses by 6 points or less.  But a loss to Tulane?  Not just being the lone conference win for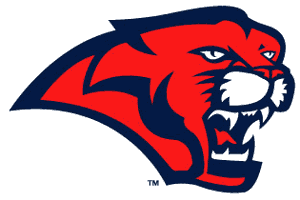 Tulsa, but losing that game by 28?  Calling Major Applewhite's first shot as a head coach uneven would be an understatement.  When you have Tom Herman, and then Major Applewhite, you think offense.  But the Cougars offense has actually been fairly pedestrian the past couple years, and they've won with defense.  Obviously it begins with the big guy in the middle, Ed Oliver, who has essentially been the most talented Group of 5 player since the second he arrived on campus.   He'll be back for his mandatory third year, before putting himself in the discussion to be the #1 overall pick in the 2019 NFL Draft.  But there isn't much returning around him.  The line is going to have to do a lot of work on their own while a back seven figures things out on the fly.  The offense improved once Applewhite switch from Kyle Postma to D'Eriq King midway through the year, winning three of his first four starts.  While he looks like a more natural runner than Postma, I don't think they like the number of hits he took, tallying double digit carries in three of those four regular season starts.  But he's not just an athlete playing quarterback, the coaches were pleasantly surprised by his accuracy, completing over 70% of his passes in those four starts, throwing only one interception.  The thought was at least they'd also have Duke Catalon to rely on, who was the team's leading rusher the past two seasons.  He abruptly (at least to outsiders) left the team at the start of spring practice though.  Now a team that has really struggled to run the ball the past two seasons, may be relying heavily on their quarterback to provide that yardage.  Houston is well-positioned to be the top program in the West Division, but after back-to-back years falling short to Memphis, it's time to question why they aren't better.  Unfortunately in the third and final year of Ed Oliver, it seems like the Cougars aren't going to be able to get more than a third straight mid-tier bowl during the tenure of the greatest pure talent in school history.
Key Players
| | | |
| --- | --- | --- |
| QB | | D'Eriq King, Junior |
| T | | Josh Jones, Sophomore |
| K | | Caden Novikoff, Senior |
| | . | |
| NT | | Ed Oliver, Junior |
| LB | | Emeke Egbule, Senior |
| S | | Garrett Davis, Senior |
77. C

o

l

o

r

a

d

o

 B

u

f

f

a

l

o

e

s
#11 in Pac 12
I admit it.  I bought in.  I thought Colorado was back.  I still had them in my preseason top 20 last year.  I picked them in cincy's pool as my "most underrated team."  After a thud, resulting in losses in 7 of their final 9 games, Mike MacIntyre may go from seemingly having Colorado back, to being out of a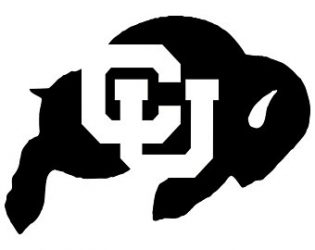 job.  2018 will go a long way towards determining if 2017 was just a necessary blip during the rebuild, or if 2016 was just the perfect storm of everything coming together, and nothing had really been fixed.  The 2016 team went 8-1 in Pac 12 play.  Aside from that MacIntyre is 4-32 in the conference.  And while the Buffs had to figure out the quarterback situation a year ago, they returned a lot of talent elsewhere.  That is far from the case this year, particularly on offense, where now quarterback is pretty much the only position that isn't a glaring question mark.  Having a workhorse back like Phillip Lindsay is nice…until he's gone.  The senior averaged over 25 carries a game, plus just over 2 receptions.  That leaves Beau Bisharat and his 21 carries for 61 yards as the leading returning rusher.  The only other tailback on the roster with carries last year was 5'7" Kyle Evans with 2.  The wideout position isn't much better off with all three starting wideouts graduating.  Including Lindsay, four of the 5 top pass catchers are gone.  Throw in all three starters from the left side of the line, and you begin to see how bad it might be.  And this was from an offense that finished ahead of only Oregon State in scoring, there wasn't much farther to sink.  It's all going to fall on Montez to take a big step forward.  The defense is going to rely on a very underrated group of linebackers to steady them.  Considering safety Evan Worthington lines up at OLB a chunk of the time, the Buffs could be in the running for the best group of linebackers in the conference.  They'll have to be, because the early NFL departure of cornerback Isaiah Oliver completely decimated a secondary that was already going to have some problems.
Key Players
| | | |
| --- | --- | --- |
| QB | | Steven Montez, Junior |
| T | | Isaac Miller, Junior |
| K | | Jay Stefanou, Sophomore |
| | . | |
| LB | | Rick Gamboa, Senior |
| LB | | Drew Lewis, Senior |
| S | | Evan Worthington, Senior |
76. V

a

n

d

e

r

b

i

l

t

 C

o

m

m

o

d

o

r

e

s
#14 in SEC
Remember 3-0 Vandy, coming off a home upset of #18 Kansas State, calling out the Crimson Tide?  Saying they wanted Alabama next week?  59-0 later, and a losing streak of 7 of their next 8 games, made the vibe very different by the end of the year.  Derek Mason, who cut his teeth on the defensive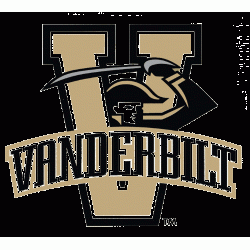 side of the ball, has yet to deliver there.  That 3-0 start was marked by 13 points allowed TOTAL (4.3 ppg).  Over the remainder of the season they gave up an average of over 40 ppg.  Mason is back for a 5th year, in spite of a 6-26 SEC record, and only one bowl appearance, but he's no longer serving the dual role of defensive coordinator.  That job now belongs to Jason Tarver, who was actually co-Defensive Coordinator with Mason at Stanford in 2011, David Shaw's first season as head coach.  The problem is that he doesn't have much to work with, and the seat under Mason is very hot.  It's looking like a one year gig.  The Commodores lost 7 starters from a defense that struggled with an experienced group last year.  The one piece he can build around is Charles Wright, who led the SEC in sacks a year ago, as a perfect fit in Mason's 3-4 scheme.  Offensively, Kyle Shurmur returns at quarterback, but the running back and receiver positions are a mess.  The only slightly proven commodity across those spots is wideout Kalija Lipscomb.  Lipscomb had only 37 receptions last year, but led the team with both 16.5 ypc and 8 receiving touchdowns.  In 9 of the 11 games he played in, Lipscomb had a reception of at least 25 yards.  But with both Trent Sherfield and C.J. Duncan graduating, Lipscomb needs to turn into a go to guy, not just the deep ball threat.
Key Players
| | | |
| --- | --- | --- |
| QB | | Kyle Shurmur, Senior |
| WR | | Kalija Lipscomb, Junior |
| T | | Justin Skule, Senior |
| | . | |
| DE | | Dare Odeyingbo, Senior |
| LB | | Charles Wright, Senior |
| S | | LaDarius Wiley, Senior |
75. 

W

y

o

m

i

n

g 

C

o

w

b

o

y

s
#4 in Mountain West
People were probably too bullish on Wyoming last year, due solely to the presence of Josh Allen, and are probably too down on them now, solely due to his departure.  Craig Bohl is trying to build a roster in one of the most difficult places to do so, and based on the recruiting rankings, he's struggling.  If the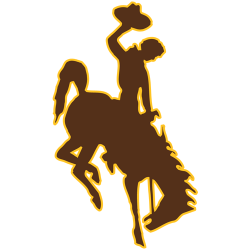 thought was that Josh Allen becoming a household name would help, so far it hasn't.  But he and his staff should get credit for developing what should be another top half Mountain West team, with everyone's recruiting scraps.  Allen was never returning for his fourth season, but aside from quarterback, this is the most solid roster in Laramie, since at least 1998, and maybe since Tiller's final team in 1996.  But that hole at quarterback is gaping, for a team that was up and down a year ago.  They did nothing in any of the marquee games that were supposed to put Allen in the Heisman race, losing 24-3 to Iowa, 49-13 to Oregon and 24-14 to Boise State.  They even lost to the worst team in the conference (San Jose State), and were taken to overtime by the second worst (Hawaii).  But some of that was bad luck with Allen's tenure peaking with a rebuilding roster, and leaving before it could materialize in 2018.  Defensively, the Cowboys have a chance to be outstanding.  They had the top scoring defense in the Mountain West a year ago, giving up only 17.5 ppg, and lose only 3 starters.  Four of their five first or second team All-Conference defensive players are back, giving them more top end defensive talent than anyone in the conference.  Andrew Wingard, who probably could have declared for the draft, instead returns, as easily the best defensive back in the conference, and could work is way into some national award discussions.  As odd as it sounds, replacing the most recognizable player in school history, the offense has a change to get better.  Aside from Allen, only a fullback and guard were lost from the starting lineup.  Particularly the running game has to improve, with four starters returning, after playing two freshmen and a sophomore a year ago.  While freshman Trey Woods led the team in rushing, the conference's worst rushing attack picked up a tick when they shifted more carries to Kellen Overstreet.  Both backs return for 2018.
Key Players
| | | |
| --- | --- | --- |
| RB | | Kellen Overstreet, Junior |
| WR | | Austin Conway, Junior |
| T | | Zach Wallace, Senior |
| | . | |
| DE | | Carl Granderson, Senior |
| DT | | Youhanna Ghaifan, Junior |
| S | | Andrew Wingard, Senior |
that'll settle 75-100, want to see 50-74? read on!!!
74. 

S

M

U 

M

u

s

t

a

n

g

s
#7 in American
SMU fans had to pump the brakes on what had all the makings of a potential special season when not just Courtland Sutton went pro early, as expected, but Trey Quinn also.  Sutton, at 6'4", is a likely first round pick, while Quinn, who had the better numbers of the two last year, is more of a fourth to sixth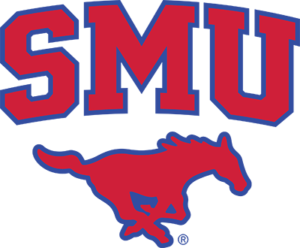 round guy.  Not many programs can lose a receiving duo who combined for 182 catches, 2,321 yards and 25 touchdowns, let alone a year early.  It would have been fun to watch them in Sonny Dykes system this year, not that Chad Morris was three yards and a cloud of dust.  Dykes' offense may be undergoing some tweaks though, and not be the full air raid he's known for.  The Mustangs threw the ball 37.5 times per game last year.  Only East Carolina threw more.  But for his offensive coordinator hire, Dykes went with UConn offensive coordinator, and Gus Malzahn disciple, Rhett Lashlee.  Lashlee helped the UConn offense make major strides last year, but he certainly is not an air raid guy.  That may work well considering the turnover at the receiver spot.  SMU does return Xavier Jones, the 1,000 yard back you've never heard of, so this change may cater to the strengths of this roster.  But it's not just Jones, the Mustangs have a full stable of running backs, if not quite the Pony Express.  Braeden West is the home run threat, with 568 yards on nearly 8 ypc, and Ke'Mon Freeman got himself 10 carries per game as only the #3 back.  Expect a lot more looks with two of those guys on the field together.  Quarterback Ben Hicks returns after a strong 2017, but may not be the starter in 2018.  Lashlee likes designed quarterback runs, and that is not what Hicks brings.  Backup D.J. Gillins might be the best option.  He lacks accuracy, but has a strong arm, and is far more athletic.  Remember he transfered from Wisconsin to SMU (stopping at a JUCO in between) after Chryst wanted to move him from quarterback to receiver.  While his skill set didn't match what Chryst wanted to run, it's nearly perfect for what Lashlee does.
Key Players
| | | |
| --- | --- | --- |
| QB | | Ben Hicks, Junior |
| RB | | Xavier Jones, Junior |
| T | | Chad Pursley, Senior |
| | . | |
| LB | | Kyran Mitchell, Senior |
| CB | | Jordan Wyatt, Senior |
| S | | Mikial Onu, Junior |
73. 

Tennessee Volunteers
#13 in SEC
While all of the helmets (except Ohio State) have had their rough years in the last two decades at some point, perhaps none have had times as troubling as Tennessee.  While the Vols had been stuck in a quagmire of mediocrity for a decade, it may have finally bottomed out last year with a 4-8 season,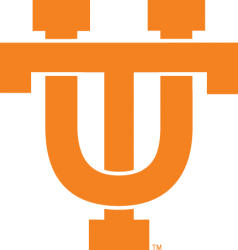 that included going winless in SEC play.  It was the first 8 loss season in school history, and the first time they had gone winless in conference play since an 0-4 campaign in the SoCon in 1924.  If that wasn't enough, the offseason was marred by perhaps the most bunked up coaching search in college football history.  Oddly, at the end of it, I think they got a good coach.  They got a coach that would not have caused anyone to bat an eye had he simply been hired in the first place.  Now it's roster building time, and he more or less gets a fresh start.  The biggest stars from the problematic 2017 campaign are mostly gone, including three early NFL Draft departures.  The diamond they did discover was Trey Smith, who earned all-SEC honors as a true freshman at guard, before moving over to left tackle in November.  He's only going to get better, and he's still less than a year removed from being on a high school campus.  His ceiling is scary high, but a medical condition holding him out of spring practice has to be concerning.  The Vols went to freshman quarterback Jarrett Guarantano late, with an eye to the future.  He didn't exactly dazzle, but it's unclear who could potentially unseat him.  Quinten Dormady transferred, and Stanford transfer Keller Chryst will arrive for fall practice and put himself in the mix, but he's coming being benched in favor of a freshman himself last season.  While overall Tennessee put together a shockingly good recruiting class, considering they went from November 12 until December 7 without a coach, pulling in the #20 class nationally, there isn't a quarterback who looks capable of coming in and playing this year.  It's on Pruitt to sell the program now, and the way the coaching search went, unfairly to him, it may take a minute, with the fair or unfair perception that the guy leading them was no better than their 27th choice.
| | | |
| --- | --- | --- |
| QB | | Jarrett Guarantano, Sophomore |
| WR | | Brandon Johnson, Junior |
| T | | Trey Smith, Sophomore |
| | . | |
| DE | | Darrell Taylor, Junior |
| LB | | Daniel Bituli, Junior |
| S | | Nigel Warrior, Junior |
72. 

Buffalo Bulls
#4 in MAC
Buffalo has been chasing the two year run Turner Gill had in 2007 and 2008 for a decade now, peaking with an 8-5 season in 2013, that included a home loss to Bowling Green in the season finale that prevented a trip to Detroit.  The Bulls have a chance to get back there in 2018, with a two deep littered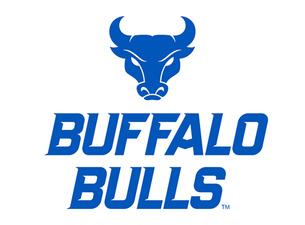 with experience from a 6-6 team that was snubbed on a bowl invite.  While they lost 6 games, one was in 7 overtimes, two were by a point, one was by 4, and one was a 10 point road loss at Minnesota.  Really only a 10 point loss at Miami(Ohio) was a subpar performance.  They also beat Ohio in the season finale, to keep them from a division title, and were the final team to beat Lane Kiffin's Florida Atlantic, before the Owls ran off a 10 game winning streak, 9 of which were by more than 2 scores.  After a 2-10 season in 2016, that was worse than a 2-10 record would even indicate, Buffalo made a 50 spot leap in the S&P+ rankings, and that was despite a midseason quarterback injury, where they went 1-3.  Tyree Jackson is back, and has tons of experience around him, led by receiver Anthony Johnson.  Johnson led the MAC in receiving yards and receiving touchdowns, despite only playing 12 games.  In per game average, he had over 20 yards more per game than the second best.  That combo was why Buffalo had the best passing attack in the MAC.  And that was with Jackson missing a third of the season.  If he plays in 12 games, they should easily surpass 300 passing yards per game.  In terms of returning production on the offensive side of the ball, the Bulls rank #21 in the country, best in the MAC other than Ball State, who was terrible on that side of the ball.  Buffalo was 3rd in the MAC in total offense last year, despite starting 5 freshmen at one point.  The defense was nearly as green, and what determine whether Buffalo simply gets to a bowl, or whether they can compete for a title may depend on that side of the ball.  Demone and Chuck Harris formed a hell of a pass rushing duo on the edges, but with Demone Harris moving on, potentially as an NFL pick, Chuck Harris needs to elevate his game.  Even with Demone opposite him, the Bulls only tallied 19 sacks a year ago.  That was a major reason Buffalo struggled in big plays in the back end, with only 8 interceptions, and ranking 9th in the conference in pass efficiency defense, surrendering the second highest completion percentage in the MAC.  Lance Leipold has no problem getting into a shootout with the passing game he's got.  Hell, his last game as a D3 coach before taking the Buffalo job was a 43-34 win in the national championship game.  But he needs to get teams off the field when the opportunity presents itself, and that's what Buffalo couldn't do last year.  The schedule is backloaded with the division deciding games against Akron and Ohio, plus the tough crossover game at Toledo all taking place over the second half of the season.  With all of that returning talent, there is a chance Buffalo could be 6-0 at the midpoint.  A road game at Rutgers is the toughest one in the front half.
Key Players
| | | |
| --- | --- | --- |
| QB | | Tyree Jackson, Junior |
| WR | | Anthony Johnson, Senior |
| C | | James O'Hagan, Junior |
| | . | |
| DE | | Chuck Harris, Senior |
| LB | | Khalil Hodge, Senior |
| LB | | Jordan Collier, Senior |
71. 

Arkansas Razorbacks
#12 in SEC
Arkansas has been all over the place looking for an offensive identity over the past decade.  They had Houston Nutt, and brought in Gus Malzahn to do his thing, except he never really was allowed to do his thing, it was still Houston Nutt's thing.  So in comes Bobby Petrino and Ryan Mallett and they throw it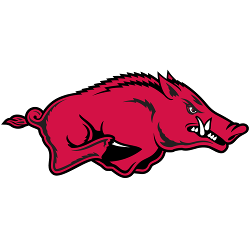 around the field.  But they replace him with Bret Bielema, who wanted to establish his brand of running game.  Now that that didn't work they are back to throwing it around by hiring Chad Morris from SMU.  Not that he is a air raid type coach, but he is going to spread the field with the pass to open up the run.  SMU actually ran a very balanced offense, an offense that was top 10 in the nation last year.  But while Arkansas returns 9 starters on offense, he might as well be starting fresh as far as how those guys fit his system.  While he left before Clemson's first national title game appearance, he deserves some credit for designing an offense around DeShaun Watson.  The other thing Morris brings is a Texas pipeline.  Arkansas has been recruiting Texas since the old SWC days, and with it now part of the SEC footprint, it's tough to imagine winning the SEC West without being able to pluck some Texas kids.  Bielema had signed 5 combined over his final 2 classes from the state.  Morris is a Texas boy, who played at Texas A&M, coached high school football in the state for 16 seasons, and then spent the last three at SMU.  I'm sure he's more than ok with the annual game against his alma mater being played at Jerry World.  In Year 1, Pig fans probably just at least want some excitement on offense.  Bielema's style can be fun when it's running like it frequently did in Madison.  But when it's not…that motorcycle ride with an intern doesn't look so bad anymore.  While the injuries to quarterback Austin Allen and top receiver Jared Cornelius hurt last year, it does give Morris a good deal of experience to cobble a passing game together from.  Cole Kelley played in 9 games, starting 4, as a freshman, and has the leg up to be the starter going into the season.  At 6'7″ and 270 pounds he can be tricky to defend, but it remains to be seen how he goes from a play action passer who can look over the top of the rush, to a running up and down the field hurry-up, no-huddle guy.  That experience from 2017 should at least help with the no huddle part.  While it's his job to lose, he was recruited by a different staff, using a different system.  All eight receivers or tight ends who had at least 6 receptions a year ago return.  That's the exact opposite of a year ago when the Razorbacks lost six of their top 7 pass catchers, and then lost the seventh (Cornelius) to a season ending injury in September.  Morris might use a fairly easy opening schedule to figure out roles he likes, because things get tough in a hurry, with Auburn and Alabama both in the first three SEC games.  Johnathan Nance was the most consistent option, but Jordan Jones showed he might have the most upside.  The new style should help an offensive line that struggled in protection a year ago, and that was with Frank Ragnow, one of the best centers in the country.  SMU quietly produced a 1,000 yard rusher a season ago too, so Devwah Whaley won't be forgotten.  He looked primed for a breakout 2017, but just never got it together.  It wasn't for lack of a chance, he led the team in carries, and after a midseason dog house stint, had 12 carries in five straight games to finish.  David Williams is gone, so it's his backfield, but a 4.4 ypc won't keep it his for long.
Key Players
| | | |
| --- | --- | --- |
| WR | | Jonathan Nance, Senior |
| T | | Colton Jackson, Junior |
| K | | Connor Limpert, Junior |
| | . | |
| LB | | De'Jon Harris, Junior |
| LB | | Dre Greenlaw, Senior |
| S | | Santos Ramirez, Senior |
70. 

Ohio Bobcats
#3 in MAC
With two weeks left in the 2017 season, Ohio sat at 5-1 in the MAC, with a trip to Akron for a shot to cling the division title and a trip to Detroit.  But what had been one of the better defenses in the MAC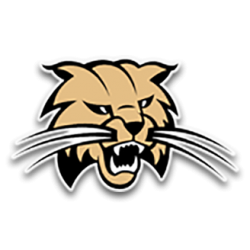 got burned by big play after big play by the Zips.  Akron scored three straight touchdowns, on drives of 1 play, 1 play and 3 plays.  They followed that with a loss to Buffalo to finish 5-3 in conference play, but the Bobcats are the favorites to rectify that in 2018 and win their second division title in three years.  If the defense comes together, they should roll to the title, because the offense has a chance to be the best Solich has ever fielded at Ohio.  Last year they led the MAC in scoring at over 39 ppg, with the conference's top rushing attack, putting up 244.5 ypg on the ground on 5.7 ypc.  The Bobcats now return All-MAC players at quarterback, running back and receiver.  The entire left side of the offensive line earned All-MAC honors as well, and both were only sophomores.  Considering it was between them and Toledo for the conference's best offense a year ago, this year it's Ohio by a landslide right now on paper.  The question is how far behind the defense will be.  The defense was solid for most of last season, ranking 2nd in the MAC, surrendering 22.5 ppg until that two game collapse to end the season.  But those losses were on the defense, giving up 68 points over those two games.  They have to replace a lot going into 2018, particularly in the front seven.  The secondary, led by safety Javon Hagan, should be ok, but the loss of Quentin Poling, among others, leaves plenty of questions in front of them, particularly at linebacker, where it's unclear who will even be the starters alongside Evan Croutch.  The schedule is fairly comparable to last year, trading Toledo for Northern Illinois as the major crossover opponent.  But that two game finish remains identical against Akron and Buffalo.  The difference is this year those games are at home.  Ohio hasn't lost a home divisional game since 2014 to Bowling Green.  Either way, this team should be a lot of fun to watch, as there's no reason they shouldn't shoot past that 40 ppg mark this year.
Key Players
| | | |
| --- | --- | --- |
| QB | | Nathan Rourke, Junior |
| RB | | A.J. Ouellette, Senior |
| WR | | Papi White, Senior |
| | . | |
| LB | | Evan Croutch, Senior |
| CB | | Jalen Fox, Senior |
| S | | Javon Hagan, Junior |
69. 

V

i

r

g

i

n

i

a

 C

a

v

a

l

i

e

r

s
#13 in ACC
After a 2-10 debut for Bronco Mendenhall, a 5-1 start to Year 2, that included road wins at Boise State and North Carolina around a home win over Duke, made it appear as though the rebuild was ahead of schedule.  Losses in 6 of the final 7, by an average of 22 points, and all by double digits, left no doubt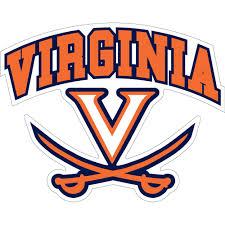 how far this program has to go.  The offense has plenty of weapons, but it's unclear where they all fit, and the quarterback position is a major question mark.  When your coach is named Bronco, you better run the ball, and stop the run, and Virginia did neither.  As for running the ball, the Cavaliers mustered only 93.5 ypg on 3.1 ypc.  Both numbers were worst in the ACC and third worst in the nation, ahead of only Western Kentucky and Washington State.  Jordan Ellis returns as the team's leading rusher.  His 836 rushing yards looks ok, but it took him 215 carries to do it.  That was the worst ypc average of any running back with 170 carries or more.  That begs the question of why they don't get the ball in the hands of Joe Reed and Olamide Zaccheus more.  Reed is a special teams ace, who averaged 5.3 ypc on 21 carries, and over 10 yards per catch on 23 receptions.  Olamide Zaccheaus is an H-Back who Virginia likes to move around.  To exemplify that, the ACC named him all-conference as a receiver, but the team lists him as a running back.  He had 6.7 ypc on 27 carries and had a team leading 85 receptions and 895 yards through the air.  There is no reason for Ellis to get the 240 touches he got in 2017 again.  But it might all be a wash if they can't find anyone to replace Kurt Benkert.  The lone returnee with experience is sophomore Lindell Stone.  His 2-9 for 26 yards with 2 interceptions a year ago does little to put him in front.  Virginia fans are hoping the answer is JUCO transfer Bryce Perkins.  The one time Arizona State player is the most talented player on the roster, but after failing to win the starting job for Todd Graham found his way to Virginia via Arizona Western College.  Going from JUCO to arguably the nation's top public university signals perhaps the academic profile of the football team doesn't match that of the student body.  Defensively, the secondary was pretty good a year ago, but has to mix in some new pieces.  The most telling sign that Mendenhall doesn't like what he's seeing is moving Juan Thornhill from cornerback to strong safety.  It's unclear if that move will stick.  But none of that matters if the front can't figure out how to stop the run.  Mendenhall was transitioning the defense to a 3-4, and in doing so surrendered 200 ypg on the ground.  Teams ran the ball on Virginia 557 times, most of any ACC team, but threw on them 322 times, lowest in the conference.  The recipe for moving the ball on the Cavs was no secret.  If Perkins can live up to the highest expectations, and the coaching staff does a better job utilizing the talent, rather than forcing the ball to Ellis, they could sneak back into a bowl.  But I'm not betting on that.
Key Players
| | | |
| --- | --- | --- |
| RB | | Jordan Ellis, Senior |
| WR | | Joe Reed, Junior |
| HB | | Olamide Zaccheaus, Senior |
| | . | |
| LB | | Chris Peace, Senior |
| CB | | Juan Thornhill, Senior |
| P | | Lester Coleman, Senior |
68. 

Temple Owls
#6 in American
Nobody wants to be the guy who follows the guy.  Yes, Matt Rhule was only at Temple for four seasons, but in those third and fourth seasons he guided the Owls to back to back 10 win seasons, back to back Conference Championship Game appearances, back to back bowl births, back to back season reaching the AP Top 25, and a 2016 conference title.  That may be a small window, but for a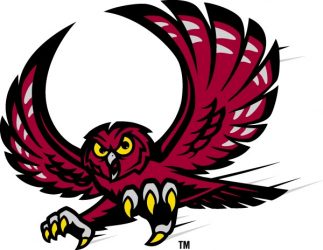 program that had only been to 4 bowls in program history, one of which was when Pop Warner was coaching them, and has only finished ranked once, 40 years ago, that was rarefied air.  But Geoff Collins got off to a particularly rough start, with a 3-5 start.  Then, starting quarterback Logan Marchi was lost for the season, and backup Frank Nutile took over, guiding the Owls to a 4-1 finish, with an improved completion percentage, yards per pass average, TD:INT ratio and QBR.  It's not like Nutile was some young gun who proved his worth, he was a fourth year player in the system, who had thrown only 5 career passes prior to 2017.  The difference was so drastic though that Marchi transferred to FCS Tennessee State rather than compete for his job back.  It might be unfair to Marchi to put everything on the quarterback change though.  In his final two games before injury, Marchi had his two best games, his two 300 yard games, and his two 60%+ completion percentage performances.  So it seems like maybe the team was just about to turn a corner anyway.  The offense isn't going anywhere without a drastically improved running game.  That was supposed to be a strength after Ryquell Armstead announced his presence as a sophomore in 2016, running for 919 yards on 5.9 ypc.  He was totally ineffective last year though, his ypc dropping by 2 full yards.  He didn't even lead the team in rushing.  That went to David Hood, who was slightly better, but not much.  The most effective runner was wideout Isaiah Wright, who had 1 carry total over the first four games, but got over 2 carries per game the rest of the way, averaging 7.5 ypc.  He was also third on the team in receiving, but with the graduations of both Adonis Jennings and Keith Kirkwood, Nutile needs him as a target.  Everything will be eased if Ventell Bryant can shake his 2017 funk.  Bryant led the team with 54 catches for 895 yards in 2016, but disappeared to 29 for 280 last year, and never found the end zone.  That's made even worse by his 7 catch, 79 yard performance in his first game against Villanova, meaning 22 for 201 the rest of the way.  He had almost that much in one game in 2016, with 168 yards against Tulane.  Defensively Temple fed off their pass rush.  The Owls led the conference, averaging 3 sacks per game, on the strength of three players finishing with 7 or more sacks on the season.  No other team in the conference had three players even reach five, and USF was the only team to have two players do so.  The problem now is the only one returning in Quincy Roche.  Roche, as a redshirt freshman last year benefited from rotating in for Sharif Finch and Jacob Martin, two all-conference players.  Now it's all him, and he has to prove he can handle both the workload, and the duties of an every down player.
Key Players
| | | |
| --- | --- | --- |
| QB | | Frank Nutile, Senior |
| WR | | Isaiah Wright, Junior |
| C | | Matt Hennessey, Sophomore |
| | . | |
| DE | | Quincy Roche, Sophomore |
| LB | | Shaun Bradley, Junior |
| S | | Delvon Randall, Senior |
67. 

Indiana Hoosiers
#12 in Big Ten
Coming off of their first back-to-back bowl trips since 1990 and 1991, Indiana was finally getting some football buzz, until Kevin Wilson went and got himself fired.  The thought was that the Hoosiers could still compete in 2017, and they showed it in spurts.  They got blown out by Penn State and Wisconsin, but gave Ohio State all they wanted, but had a three game heartwrenching losing streak midseason to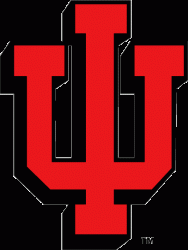 Michigan (in overtime), to Michigan State by 8 (in a game they led by 6 with 6 minutes left) and to Maryland by 3 (in a game they led in the 4th quarter).  They also lost a one score game to rival Purdue.  But the other side of that is aside from a solid road win at Virginia, their other 4 wins were against Georgia Southern, Charleston Southern, Illinois and Rutgers.  Indiana had two competent quarterbacks, but seemed to hold each back by flipping back and forth.  Lagow had the better arm, but made bad decisions.  The freshman, Peyton Ramsey, made better decisions, and was a threat with his legs that Lagow wasn't, but also struggled to stretch the field vertically.  The graduation of Lagow should have meant the QB drama left with him, but instead Indiana decided to add grad transfer Brandon Dawkins from Arizona.  Dawkins was the starter is Tucson for all of 2016, and the beginning of 2017, before losing his job to freshman Khalil Tate.  I doubt Dawkins gave up being the backup in Tucson just to be the backup in Bloomington, so here we go again.  Ramsey is competent with his legs.  Dawkins can be downright scary.  He has 12 career 70 yards rushing games and 4 100 yard games.  Granted this isn't the RichRod offense, but he does bring a different dynamic.  The Hoosiers were middle of the pack in the Big Ten last year in the major defensive statistical categories.  But forgive Hoosier fans if they believe that is reason to gloat after fielding annually one of the most inept defenses in the Big Ten.  You put that simply adequate 2017 defense with some of the offenses Indiana rolled out over the past decade, and you may have had a Big Ten title contender.  The trouble now is that the defense was absolutely ravaged by graduations.  Only three starters return.  Six of the top 8 tacklers, gone.  Three of the four leaders in sacks, gone.  Jonathan Crawford's lone interception accounts for all of the interceptions among returning players.  Hoosier fans better hope 2017 was Xs and Os, and not Jimmys and Joes, or they could be in big trouble.
Key Players
| | | |
| --- | --- | --- |
| QB | | Peyton Ramsey, Sophomore |
| WR | | Luke Timian, Senior |
| G | | Wes Martin, Senior |
| | . | |
| DT | | Jacob Robinson, Senior |
| S | | Jonathan Crawford, Senior |
| P | | Haydon Whitehead, Junior |
66. 

U

C

L

A

 B

r

u

i

n

s
#10 in Pac 12
When UCLA hired Jim Mora Jr., they hoped they were getting their Pete Carroll.  A guy with an NFL pedigree, who had some success at that level, but not quite enough to stay employed.  Instead they got Al Groh.  A guy who recruited well, sold his NFL background, but never turned it into wins.  He had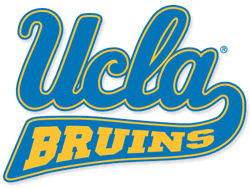 a solid stream of quarterbacks, but it never equalled wins.  Now they bring in an unequivocal NFL bust, but a guy with an unquestioned NCAA background (aside from the compliance side) in Chip Kelly.  Kelly is essentially starting from scratch, but that's fine.  His offense particularly is completely different from what UCLA was running, so a bunch of returning starters would have been of little use anyway.  He also is a big enough name, and UCLA is desperate enough for success, he knows he'll be given time to build his program.  Just how desperate is he for 2018 though?  He took a grad transfer from Wilton Speight.  He took a guy who wasn't good enough to be the 2018 starter for a program who seems to be a quarterback away, and is putting him in a system that will be an even worse fit.  If Kelly can even get this team into a bowl game, he deserves coach of the year consideration, and if he does it, it will be due to the defense taking major strides forward.  A young group last year was awful, last in the Pac 12, surrendering 483 ypg, mostly because of terrible play in the front, allowing 287 rushing yards per game.  That was second worst in the nation.  The scary thing is the line was the one part of the defense last year that had some experience.  The one positive note is that cornerback Darnay Holmes showed as a freshman that he is going to be a special player.  The good feels from landing Kelly should hold Bruins fans over for 2018.  That's good, because not much on the field is going to help there.
Key Players
| | | |
| --- | --- | --- |
| RB | | Soso Jamabo, Senior |
| RB | | Bolu Olorunfunmi, Senior |
| K | | J.J. Molson, Senior |
| | . | |
| CB | | Darnay Holmes, Senior |
| CB | | Nate Meadors, Senior |
| S | | Adarius Pickett, Senior |
65. 

T

u

l

a

n

e 

G

r

e

e

n

 W

a

v

e
#5 in American
Willie Fritz brought the triple option from Georgia Southern to Tulane, and has watched steady improvement over his first two seasons.  The Green Wave lost a heartbreaker in the season finale a year ago, squandering a 4th quarter lead against SMU that cost them bowl eligibility, for a program that has only been to one bowl game since 2002.  For 2018 just getting bowl eligible should be the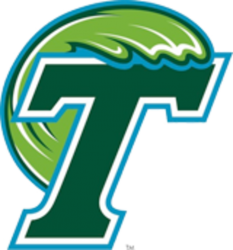 floor.  Trusting his system, and bringing in the right guys to fit it, has left Fritz with 10 returning starters specifically recruited into the triple option system, that have spent two years learning it.  Just like we saw everything click last year offensively for Central Florida, I think the American will become just as frustrated with Fritz's system this year, as they were with Frost's last year.  So can Tulane run the table and claim a national title?  Well, they did go undefeated, and finish #7 in the polls in 1998, so it's not totally unprecedented.  But, Central Florida has access to better talent, and they had a couple NFL guys on that defense.  Tulane's defense could be their achilles heel.  Specifically, their defense against big plays.  The Green Wave had a middle of the road defense overall, and the best red zone defense in the American, both overall and in terms of touchdowns allowed.  45% of the touchdowns they allowed were outside the redzone, worst in the conference.  But that offense could be really fun to watch if it all comes together in Year 3.  Jonathan Banks seemed to really be starting to put it together at the end of last year, playing very well in Tulane's final 3 games.  It's not an offense that is going to be focused on the pass, but it doesn't avoid the pass like Army or Navy does.  Banks had double digit carries in every game he was healthy, with over 20 twice.  But he also attempted at least 13 passes every game, and went over 30 once.  Terren Escalade is a weapon in the pass game, and could be as good as any receiver in the American.  So, no, don't expect to see Tulane playing on New Years Day.  If for no other reason a killer early schedule that includes both Wake Forest and Ohio State, a de facto divisional championship game against Memphis,  plus a sneaky road trip to UAB, all before the calendar turns to October.  But Memphis can't keep finding NFL quarterbacks, and that game is being played in New Orleans.  So playing in their first ever American Athletic Conference Championship is not a reach at all.
Key Players
| | | |
| --- | --- | --- |
| QB | | Jonathan Banks, Senior |
| WR | | Terren Encalade, Senior |
| T | | Tyler Johnson, Junior |
| | . | |
| LB | | Zachary Harris, Junior |
| CB | | Donnie Lewis, Senior |
| S | | Chase Kuerschen, Sophomore |
64. 

North Texas Mean Green
#2 in Conference USA
Lost in the story of Lane Kiffin finding success again, and Florida Atlantic running roughshod over Conference USA was the story of who they beat in the conference championship game.  North Texas found some success in the early part of this century, winning three straight Sun Belt Conference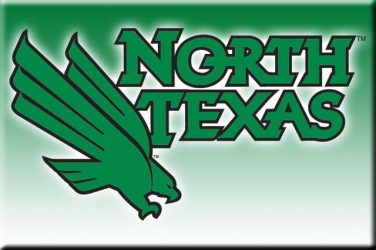 championships from 2001-04.  But since, they had only had one winning season, and certainly hadn't won a division, let alone a conference title.  Seth Littrell came in after being associate head coach at North Carolina, and got the Mean Green into a bowl game in his first year, albeit at only 5-7, thanks to not enough teams being bowl eligible.  But the foundation was laid, although little more was expected than maybe sneaking into a bowl again in 2017.  Instead, the Mean Green were a year ahead of schedule, going 9-3 to reach the Conference USA championship game.  They lost to Florida Atlantic, who also handed them their lone regular season conference loss.  But either way, the season was a rousing success, with North Texas reaching that title game still featuring a starting lineup of mostly underclassmen.  Mason Fine was the top signal caller in the conference a year ago as only a sophomore.  The combination of him and wideout Jalen Guyton is the top pass catching combo in the conference.  The problem is the next step up seems massive.  They won all 7 conference games against opponents not named Florida Atlantic.  But they lost those two games against Florida Atlantic by a combined 62 points.  So North Texas could be improved, which I think they are, but all it might mean is that they've somewhat closed the gap between #2 and #1 in the conference.  Granted, any given Saturday, anything could happen.  So from North Texas' perspective, just win the division, and see what happens from there.
Key Players
| | | |
| --- | --- | --- |
| QB | | Mason Fine, Junior |
| WR | | Jalen Guyton, Junior |
| T | | Jordan Murray, Senior |
| | . | |
| NT | | Roderick Young, Senior |
| LB | | E.J. Ejiva, Senior |
| S | | Khairi Muhammad, Junior |
63. 

M

i

n

n

e

s

o

t

a 

G

o

l

d

e

n 

G

o

p

h

e

r

s
#11 in Big Ten
Rowing the boat is all well and good, but without a coxswain, it ain't going to work.  Demry Croft certainly had his rough spots as a freshman, but also showed flashes of how good he could be.  When he joined the growing number of players leaving the program (which happens in a coaching transition), it left Minnesota entering 2018 without a quarterback who had attempted a college pass.  That said,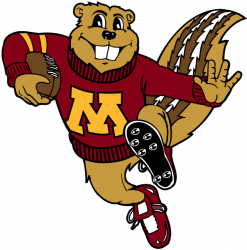 perhaps P.J. Fleck likes his options, because one of the moves during spring ball was to convert Seth Green (the most highly recruited quarterback on the Gophers' roster) out to either tight end or receiver.  That leaves redshirt freshman Tanner Morgan as the presumptive favorite, but don't rule out JUCO transfer Vic Viramontes or true freshman Zack Annexstad either.  Viramontes is an interesting option as a top rated dual threat JUCO recruit in 2018.  He also has three years of eligibility remaining.  But it was Morgan who got the bulk of the first team reps in the spring.  The best plan is to run Rodney Smith into the ground behind a line that returns three starters.  Smith struggled early to regain his 2017 form, early last year, but was rounding into form late, with 5 of his 6 best games coming in the second half of the season.  They need to make an effort to get him more involved in the passing game, as he had been his prior two seasons, and showed early in the spring game with a touchdown reception on the opening drive.  If getting their own running game going is helpful, slowing down the opposing run game is necessary.  The Gophers allowed 4.9 ypc last year, second worst in the Big Ten.  That was with a pair of seniors (including a likely NFL Draft pick in Steven Richardson) anchoring the middle of the defensive line.  Minnesota only returns three in the front seven, but a couple have a chance to be special.  Thomas Barber was the only Gopher player on either side of the ball to earn anything more than Honorable Mention All-Big Ten stuts from either the coaches or the media.  But it's Carter Coughlin who the coaches really think could be special.  He was moved from outside linebacker to defensive end, and led the team in sacks, but they are allowing him to move to move of a hybrid position this year, and play situationally with his hand on the ground.  On paper it good looks like a good move for a defense that should start 7 freshmen or sophomores, and as of now has no seniors in the two deep.  The little experience you have, you have to allow to make plays while the kids around them grow up.
Key Players
| | | |
| --- | --- | --- |
| RB | | Rodney Smith, Senior |
| WR | | Tyler Johnson, Junior |
| K | | Emmit Carpenter, Senior |
| | . | |
| LB | | Thomas Barber, Junior |
| LB | | Carter Coughlin, Junior |
| S | | Jacob Huff, Senior |
62. 

Nebraska Cornhuskers
#10 in Big Ten
I feel like I could almost take the UCLA write up verbatim and copy it in here.  A brand name school replacing what was thought to be a solid, if not splashy, hire, with what is absolutely a splashy hire, looking to totally transform the offensive style, while only really having any returning experience being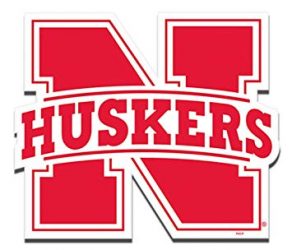 on a defense that was awful a season ago.  For all the complaints about the inconsistency of the black shirts over the past 15 or so years, things really bottomed out last year.  The Cornhuskers had the worst defense in the Big Ten, and didn't land a single player on even the Honorable Mention all-Big Ten list.  There were no bright spots.  Nebraska allowed 54 or more points 4 times, including 3 straight to end the season.  So enter the favorite son.  Or so the story goes now.  Frost's UCF team gave up 23 or more points 7 times a year ago.  But they put up points like nobody else, leading the nation with 48.2 ppg.  The option offense he brings to Lincoln is far from the one he played in, with a balanced attack that ranked #10 in the nation in passing and #33 in rushing.  It's odd to say this, but going to Nebraska, he has nothing like McKenzie Milton waiting for him.  Tanner Lee left early, but he wasn't a fit anyway.  They kicked the tires on Brandon Dawkins, but he went to conference rival Indiana.  Patrick O'Brien, who was probably ahead by a nose, decided to transfer.  So you've got redshirt freshman Tristan Gebbia, true freshman Adrian Martinez, and walk on Andrew Bunch.  It could be a rough first year in Lincoln, particularly with the scheduling gods giving them no gifts, with Michigan, Ohio State and Michigan State as their three crossover opponents.  They do return their four leading rushers from a year ago, but it's behind a line that lost both starting tackles and only ran for 3.5 ypc, 2nd worst in the conference, a year ago.  Trench play on both sides was a problem last year.  The Huskers couldn't run block, as mentioned; and they couldn't pressure the ball from the defensive side.  The one guy you can get excited about is sophomore linebacker Ben Stille, if he can prove he can be an every down linebacker.  On a team that struggled massively to pressure the quarterback, Stille was a guy who showed he could.  I'm sure the coaches are praying he proves better in pass coverage and against the run to earn a starting spot.  What Scott Frost is selling though, recruits are buying.  The talent is coming.  The 2018 class (for which Mike Riley does deserve some credit) was ranked #22 nationally, and #4 in the Big Ten.  That's their highest rated recruiting class since 2011, which took an immediate hit when their star quarterback from the class, Bubba Starling, opted to play baseball instead.  Eight of their 24 commits were early enrolees, including the aforementioned Martinez.  But for 2018, it seems like even a bowl game is a long shot.  They might have the best receiving duo in the Big Ten, but without a quarterback to get it to them, or a line to give them time, they could be rendered ineffective.  For the first time in a while though, I am legitimately excited about the future of this program though.
Key Players
| | | |
| --- | --- | --- |
| WR | | Stanley Morgan, Senior |
| WR | | J.D. Spielman, Sophomore |
| G | | Jerald Foster, Senior |
| | . | |
| LB | | Dedrick Young, Senior |
| LB | | Ben Stille, Sophomore |
| S | | Aaron Williams, Senior |
61. 

M

a

r

y

l

a

n

d 

T

e

r

r

a

p

i

n

s
#9 in Big Ten
The run on Big Ten teams continues.  A promising 2017 season for Maryland was derailed by the loss of not one, but two quarterbacks.  Even still, the Terps found a way to beat Minnesota and Indiana, and put themselves in position to reach a bowl at the end of October.  A disastrous November crushed that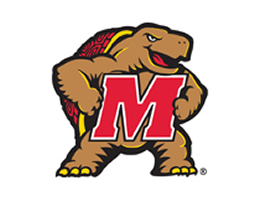 hope, losing to Rutgers, to kick off an 0-4 month that finished by putting up only 6.7 ppg in losses to Michigan, Michigan State and Penn State.  What does getting Tyrell Pigrome and Kasim Hill mean for the offense?  Well not much if some receivers or tight ends don't establish themselves.  Jahrvis Davenport is the Terps leading returning receiver with 13 receptions for 123 yards.  D.J. Turner is the only other non running back with more than 1 reception a year ago (and he had 5).  But what Maryland does have is pair of mobile quarterbacks, a pair of tailbacks who have averaged over 600 yards rushing a piece over the past two seasons, and an incredibly experience offensive line, anchored by a pair of future NFL tackles.  Add in new offensive coordinator Matt Canada, and this could be the most fun you'll have in college football this year without throwing the ball.  Canada's run game schemes at Pitt were a joy to watch, and as good as James Conner was, Maryland has more weapons, and a much better line.  So why down here?  First, the question has to be asked about whether any coordinator can be successful at this level with no passing game, and right now, it seems possible Maryland might not.  Neither Hill nor Pigrome were noted for their accuracy.  Pigrome barely broke 50% completions the year before.  The early returns last year were good, but they were very early.  And mix that with a scary lack of receivers or tight ends, and it could be a problem.  Second, it's not even clear yet that either Hill or Pigrome will be ready to go at the start of the season.  Neither participated in spring ball.  But the real problem is the defense.  That was D.J. Durkin's calling card, but the Terps were horrible on that side of the ball a year ago, last in the Big Ten in scoring defense, and second to last in total defense.  Now an entire youth movement is underway.  The front seven needs to be rebuilt from scratch after a starting unit that featured six seniors a year ago gave up over 190 yards per game on the ground, and tied with Rutgers in generating the second fewest sacks in the league (16).  The youth movement is underway, but the front seven is generally not the place you want guys to learn by fire.  It's clear the talent in that area had been let completely go by Edsall, but it's still a year or two away for Durkin.  He has to hope Jesse Aniebonam returns from an injury that sidelined him for all of 2017.  That's not always clear with quarterback rushers.  He'll be paired with Auburn transfer Byron Cowart, who was the #3 overall recruit in the nation in 2015, but after an uninpiring career there, went the JUCO route, now enrolling at Maryland as a much less heralded JUCO transfer.  If he can harness whatever he showed that got him that initial ranking, and Aniebonam is 100%, the unit could surprise.  If not, it could get real ugly up front.  The secondary is in slightly better shape, although they could have actually been a strength if JC Jackson hadn't made the puzzling decision to go pro early.  D.J. Moore made sense, he might be the best WR in the draft.  JC Jackson might not get drafted.  The guy to watch is Antoine Brooks who was Honorable Mention last year playing the nickel.  He'll continue to play that and jump up and play the WILL linebacker spot sometimes.  He's 210 but he's the biggest hitter on the team, and easily the best player on the defense.
Key Players
| | | |
| --- | --- | --- |
| RB | | Ty Johnson, Senior |
| T | | Derwin Gray, Senior |
| T | | Damian Prince, Senior |
| | . | |
| LB | | Isaiah Davis, Junior |
| CB | | Antoine Brooks, Junior |
| S | | Darnell Savage, Senior |
60. 

T

o

l

e

d

o

 R

o

c

k

e

t

s
#2 in MAC
Well, crap seems like the whole write up disappeared.  Sorry, no time to re-type.  To summarize, Toledo didn't skip a beat with their ground game with Kareem Hunt graduating after 2016, and shouldn't now with Swanson moving on.  They have a nasty junior-sophomore combo in Shakif Seymour and Art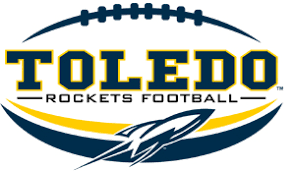 Thompkins, who should share the backfield for the next couple years.  The one thing they don't have is the expierienced offensive line that Swanson had last year, with 4/5 of the starters graduating.  Should still be good, but last year was a blown opportunity to complete for the New YEars Six, even though they did end a 12 year MAC title drought.  Olasunkanmi Adeniyi going pro early leaves the Rockets without a proven playmaker on defense.
| | | |
| --- | --- | --- |
| WR | | Diontae Johnson, Junior |
| G | | Bryce Harris, Junior |
| K | | Jameson Vest, Senior |
| | . | |
| LB | | Richard Olekanma, Senior |
| S | | Kahlil Robinson, Junior |
| S | | Josh Teachey, Senior |
59. 

N

a

v

y

 M

i

d

s

h

i

p

m

e

n
#4 in American
While it may not be at the level of pulling your starting quarterback in the middle of a national championship game, Ken Niumatalolo's decision to bench starting quarterback Zach Abey for the bowl game in favor of Malcolm Perry was a bowl move.  Abey had been the starter on a Navy team which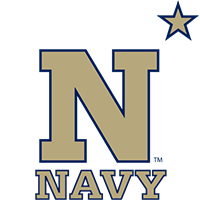 started 5-0 and reached #25 in the AP Poll.  But losses in 6 of their final 7, while averaging under 15 ppg over their final three necessitated a change.  Navy isn't going to beat you passing, but it needs to be efficient when they do, and Abey simply wasn't, completing only 43% of his passes, and averaging an interception every 10.3 attempts.  This after spot duty in 2016 where he threw another 4 picks on only 35 attempts (1 per 8.8).  The nice thing about being Navy's quarterback is that it means you likely aren't a one trick pony.  Abey led the team in rushing yards (1,413) and rushing touchdowns (19).  So he won't be wallowing away on the bench, he's a new starting wide receiver.  Perry is a much flashier runner, picking up 1,182 yards on the ground, spending most of the year as the primary ballcarrier, and doing so on a gawdy 8.6 ypc, third best in the nation.  In parts of two games as quarterback, Perry ran for 250 yards on 30 carries against Army, and 114 yards on 16 carries, in a 49-7 trouncing of Virginia in the Military Bowl.  The problem?  Zero passes attempted in those games.  While that isn't a problem necessarily, it does mean that we have little idea how Perry will perform in situations where he needs to pass the ball.  The other issue is how much of a beating Perry can take.  While he and Abey are a reliable duo, every other ball carrier who saw substantial action in 2017 graduated.  You can't run the ball 64 times a game without a stable of guys to spread the ball around to.  The defense took a big step up from being one of the worst in the AAC in 2016, but needs to get better on the back end.  That may start up front, where Josh Webb is all that exists of a pass rush.
Key Players
| | | |
| --- | --- | --- |
| QB | | Malcolm Perry, Junior |
| WR | | Zach Abey, Senior |
| T | | Jake Hawk, Senior |
| | . | |
| DE | | Josh Webb, Senior |
| LB | | Hudson Sullivan, Senior |
| S | | Sean Williams, Senior |
58. A

r

m

y

 B

l

a

c

k 

K

n

i

g

h

t

s
Independent
After back to back wins in the series, the Black Knights deserve to be ranked slightly above their rivals.  They have the opposite problem as Navy though.  While the Midshipmen have two quarterbacks (one of whom is now a receiver), Army is a quarterback away from really doing damage.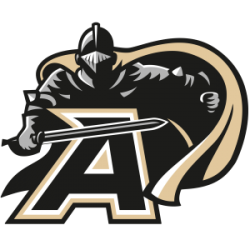 Army returns their top three running backs from last year.  Battering ram Darnell Woolfolk, who led the team with 812 yards on 5.2 ypc; Andy Davidson, who had 627 yards on 5.4 ypc, and the most dangerous back, Kell Walker, who had 673 rushing yards, on a team leading 7.3 ypc.  Any team would kill to return three running backs who were coming off 600+ yard seasons, but the question is how it all works without Ahmad Bradshaw.  Even by triple option standards, Army was pass adverse last year, last in the nation in both passing yardage and passing attempts by a wide margin.  They passed it about 60% as often as the next lowest team (61 pass attempts to 101) for only about a third of the yardage (29 ypg to 83 ypg).  Mason Rudolph threw for more yards in a game 8 times than Army threw for in a season.  But Bradshaw wasn't an athletic quarterback, he was a running back, trying to play quarterback, completing only 35% of his passes, but leading the team (5th in all of FBS, including #1 among quarterbacks) with 1,746 rushing yards.  Luke Langdon is penciled in as the starter but spring was a wide open competition.  Langdon saw limited time last year, and did little to set himself up to be the #1 going into spring, running for only 3.0 ypc on 8 attempts, and throwing interceptions on both of his pass attempts.  It all has to work behind a rebuilt offensive line, literally centered around center Bryce Holland.  The defense is where it's at for Army this year, returning 8 starters, which is seemingly unprecedented for the military academies, which typically feature senior-laden lineups.  The strength of the unit is in the back, particularly if Kenneth Brinson is able to play at outside linebacker, his more natural position.  He did a commendable job playing both defensive end and linebacker a year ago.  He's a smart kid, tops in his class (not just among football players) at Army, and does track and field, while studying mechanical engineering and organic chemistry to prepare for medical school.  But at 6'2″ and 245, he's best served at linebacker.  It's on the line to step up, and make him not needed among their ranks.
Key Players
| | | |
| --- | --- | --- |
| RB | | Darnell Woolfolk, Senior |
| RB | | Kell Walker, Junior |
| C | | Bryce Holland, Senior |
| | . | |
| LB | | James Nachtigal, Senior |
| LB | | Kenneth Brinson, Senior |
| S | | Gibby Gibson, Senior |
57. T

e

x

a

s 

T

e

c

h 

R

e

d

 R

a

i

d

e

r

s
#8 in Big XII
It will be a weird year in Lubbock, as Texas Tech leans on their defense and offensive line to compensate for a complete void at the skill positions.  The Red Raiders lost their starting quarterback, their two top running backs, and four of their top five receivers, including their top three.  What they do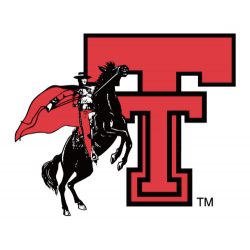 have, is what could be one of the best offensive lines in the conference, anchored by three returning All-Big XII players, plus freshman All-American Jack Anderson.  Jacob Hines at left guard might be the only guy not on preseason all-conference teams.  McLane Carter, who started the season finale against Texas last year, should be the starter under center in the opener.  He looked good to start that game, going 11-15 for 175 yards in the first half.  However, after starting the second half 5-22 for 62 yards and 2 picks, he was re-benched in favor of Nic Shimonek.  No worries anymore about Shimonek looking over his shoulder, but major worries from the Texas Tech fans as to whether he can lift what will be a very inexperienced group of running backs and receivers.  No such worries on defense with 9 returning starters.  Is that ever a good thing in Lubbock though?  While the overall Red Raiders' numbers were about what you'd expect, they were actually pretty stout against the pass.  They led the Big XII only averaging 7.2 opponents ypa.  A lot of that was fear of getting beat deep, and giving up a lot underneath, as their opponents completion percentage of 63% left much to be desired.  To start, they need to generate more pressure up front, creating a Big XII worst 18 sacks.  Part of that was coverage schemes though, as already mentioned, surrendering so many short passes, and playing bend but don't break.  Not much opportunity for sacks if you are consistently handing your opponents free short completions.  The strength of the defense is right in the middle, which is a good recipe.  The middle linebacker (WILL LB in Texas Tech's scheme) led the team, and was third among returning Big XII players with 102 tackles.  A lot is going to fall on new starting nose tackle Nick McCann, at 6'2″ 310, to do a better job plugging the middle in the 3-3-5 scheme.  The three projected starting linemen, combined for 3 batted balls last year.  If this is going to continue to be how Texas Tech plays on the back, those guys up front need to be more disruptive in the passing lanes.  If you don't have time to get there, you better still get your big paws up.  After a 4-1 start that saw Texas Tech reach #24 in the polls was followed by losses in 5 of the next 6, Kliff Kingsbury seemed on the way out.  A season finale road win at Texas, only the 7th in Austin in program history, probably saved his job, but after 5 years of never having a winning record in Big XII play, and finishing with a losing overall record in 3 of the last 4 years, the seat is very hot.  This is not the year for the Texas Tech coach to be on the hot seat.  He could have the program set up really well for someone else in 2019 though.
Key Players
| | | |
| --- | --- | --- |
| T | | Travis Bruffy, Junior |
| T | | Madison Akamnonu, Junior |
| C | | Paul Stawarz, Senior |
| | . | |
| LB | | Dakota Allen, Senior |
| CB | | Justus Parker, Junior |
| S | | Jah'Shawn Johnson, Senior |
56. N

o

r

t

h

e

r

n

 I

l

l

i

n

o

i

s

 H

u

s

k

i

e

s
#1 in MAC
Funny how a little quarterback goes a long way.  Coming off a 5-7 2016, their worst season since 2007, which was the last time they missed a bowl, due to injuries and poor play at the quarterback position, the Huskies bounced back to go 8-5, which included a near upset of Boston College, and a shocking win over Nebraska in Lincoln.  The biggest difference?  Redshirt freshman Marcus Childers,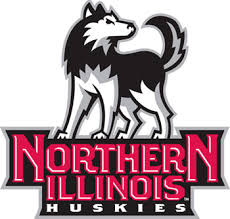 who made HUskies fans forget all about the 2016 quarterback struggles, winning MAC Freshman of the Year, and making some wonder why that redshirt wasn't pulled the year prior.  While Childers helped stabilize a bad offense, it was the Husky defense that won games for them, leading the MAC in both scoring defense and total defense.  They were relentless up front, leading the conference by a wide margin in sacks, and leading the entire nation in tackles for loss.  That front looked to be just as nasty in 2017, but an April decision by linebacker Jawuan Johnson to take a grad transfer to TCU does take some of the bite out.  Johnson was probably the best all around defender Northern Illinois had, finishing 2nd on the team in tackles (98), 1st in interceptions (5) and 3rd in sacks (4).  You can't blame a kid for taking his shot to play in the Power Five, but he had a chance to be a star if he stayed in DeKalb.  Instead the front is set by a pair of defensive ends in Sutton Smith and Josh Corcoran, who combined for 17.5 sacks and 38 tackles for loss last year.  Granted that's a little unfair to Smith, who finished with 14 and 29.5 himself, leading the MAC in each.  Facing what should be even more attention in 2017, without the threat of Johnson behind him, Corcoran needs to take his game to the next level.  That might be unfair to a guy who was a third team All-MAC selection a year ago.  But when the best defensive linemen in the conference is on the opposite side from you, you are going to face single teams all game long.  Childers needs to up his game from consistent manager to bonafide leader.  The run game wasn't great last year, and that was with Jordan Huff.  Marcus Jones will probably get first crack at it, running behind an offensive line that returns all five starters.  So the opportunity to thrive is there, but Jones was very underwhelming in the decent amount of action he saw last year.  Northern Illinois had won or shared 10 of 15 MAC West titles prior to 2016.  They get Toledo at home in what looks to be the game to decide who goes to Detroit this year, and the Huskies are my pick.  Their non-conference schedule, which consists of a home game against Utah, and road trips to Iowa, Florida State and BYU is absurd.  Northern Illinois could compete for and/or win the division while also being on the bubble for a bowl, with an 0-4 non-conference record looking very likely.
Key Players
| | | |
| --- | --- | --- |
| QB | | Marcus Childers, Sophomore |
| WR | | Spencer Tears, Junior |
| T | | Max Scharping, Senior |
| | . | |
| DE | | Sutton Smith, Junior |
| DE | | Josh Corcoran, Senior |
| S | | Mykelti Williams, Senior |
55. 

S

y

r

a

c

u

s

e

 O

r

a

n

g

e
#12 in ACC
In Syracuse coach Dino Babers' first season at Eastern Illinois, he took them from 2-9 to 7-5 and reached the FCS Playoffs.   Then in his second season went 12-2, reached the Elite 8, and finished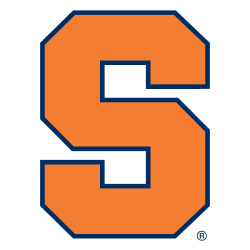 ranked #4 in the FCS.  He then left for Bowling Green, where he went 8-6 in his first year, and 10-3 with a MAC Championship in his second, before taking the Syracuse job.  So the trajectory had been solid in Year 1, and taking off in Year 2.  That's not exactly how year 2 at Syracuse went.  The Orange upset Clemson in a Friday night game last year to get to 4-3 overall, 2-1 in the ACC, and perhaps turn a corner.  Instead that was the last they tasted success, and a 5 game losing streak to end the year happened instead, with the wheels completely coming off at the end.  Over the final three games, against Wake Forest, Louisville and Boston College, Syracuse gave up 54 ppg.  Even the offense began to sputter, averaging 12 ppg over the final two, and one of their three scores was a meaningless touchdown already down 56-3 to Louisville in the final 5 minutes.  Everyone knew Babers wasn't particularly concerned with defense, but offense has been his calling card, and the Syracuse offense simply hasn't taken off.  The were third in the ACC in total offense, but mainly because their 85.6 plays per game lapped the field.  Their 5.3 ypp was near the bottom of the league, and they turned the ball over more than anyone in the league.  Hanging your defense out to dry when you are putting up points is one thing, was the Orange defense was worst in the ACC with 32.2 ppg allowed, and 6.4 ypp allowed.  In season 3, you'd hope the offense would start to click.  Quarterback Eric Dungey is in his fourth year as the starter, third under Babers.  The dip his completion percentage took last year needs to correct.  This offense simply can't run at the tempo it needs to with those incompletions.  He's doing it without his All-ACC WR duo, but that is more a product of system than talent.  Their loss will be balanced by what should be an improved rushing attack, with a pair of 500 yard rushers returning behind an offensive line returning five starters.
Key Players
| | | |
| --- | --- | --- |
| QB | | Eric Dungey, Senior |
| RB | | Dontae Strickland, Senior |
| RB | | Moe Neal, Junior |
| | . | |
| DE | | Alton Robinson, Junior |
| CB | | Christopher Fredrick, Junior |
| S | | Evan Foster, Junior |
54. 

O

l

e 

M

i

s

s 

R

e

b

e

l

s
#11 in SEC
Seven games into the 2017 season, all seemed lost for the Ole Miss program.  Hugh Freeze was forced out prior to the season after being dogged by all sorts of accusations, the team was 3-4 (with wins over South Alabama, UT Martin and Vanderbilt), and starting quarterback Shea Patterson had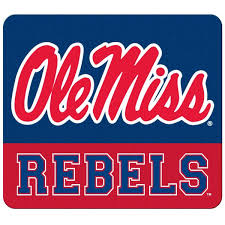 just been lost to an injury for the season.  Then a funny thing happened.  They started playing well.  The Rebels won three of their final five, including wins over bowl bounds teams in Kentucky, and Mississippi State in the Egg Bowl.  The two losses were one score losses.  Three days after the win over Mississippi State, the interim tag was removed from head coach Matt Luke.  There is reason for optimism going into 2018, although the Rebels remain ineligible for a bowl for one more year.  The most surprising factor might be Jordan Ta'amu.  Ta'amu spelled Patterson late in the Vanderbilt win, but didn't attempt a pass.  His first came the next week, when he became the starter following Patterson's injury.  Over those final five weeks he actually had a higher completion rate than Patterson, more yards per attempt, a better TD:INT ratio, higher Passer rating, and higher Total QBR.  The only guy who might be upset is A.J. Brown.  Patterson to Brown was money.  Brown had at least 8 receptions and at least 110 yards in four of the five games he and Patterson were both healthy, averaging 7 receptions for 136 yards in those five, even with a 1 catch-6 yard performance against Alabama messing the whole thing up.  His numbers were just fine with Ta'amu, but the ball was getting spread around more, and the Biletnikoff talk cooled.  He still wound up 8th in the nation in receiving yards, and is third among returning players.  Defensively the secondary is very good, but the front needs to get drastically better after allowing 245 ypg on the ground a year ago, 7th worst in the FBS.  Aside from that Ole Miss doesn't look like a team on probation, and they aren't recruiting like one either.  This looks like a program, much like Penn State a couple years ago, that could exit probation running, because of the right coach at the right time.  Matt Luke bleeds Rebel blue, and he's selling the hell out of the program.  Everyone knew Freeze was dirty all along, but maybe it's time to buy that Oxford is a place you can recruit to.  The Rebels already have 13 commits for their 2019 class, which ranks #9 nationally in the 247 composite rankings.
Key Players
| | | |
| --- | --- | --- |
| QB | | Jordan Ta'amu, Senior |
| WR | | A.J. Brown, Junior |
| T | | Greg Little, Junior |
| | . | |
| DE | | Josiah Coatney, Junior |
| CB | | Javien Hamilton, Senior |
| S | | C.J. Moore, Senior |
53. 

P

i

t

t

s

b

u

r

g

h

 P

a

n

t

h

e

r

s
#11 in ACC
After what has really been a decade of program instability, 2018 was shaping up to be the year things finally settled in at Pitt.  Then they had three players declare early off a team that failed to make a bowl for the first time since 2007.  The in state recruiting momentum they started to gain when Penn State's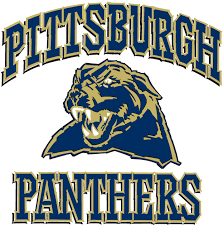 sanctions kicked in is also gone.  Pitt only signed one of the top 20 players in the state of Pennsylvania, and he was #14, and only the 4th rated player in the Pittsburgh area.  At least there is consistency in the head coaching position, as Pat Narduzzi enters his fourth year on the job.  Considering the Panthers had gone through seven head coaches (including three interim and one who never coached in a game) in the prior five years, four years with one coach might as well be Joe Paterno at Penn State as far as longevity.  Granted, that is sort of Pitt's history.  By the end of 2019, if he's still there, Narduzzi will have passed Jackie Sherrill and Johnny Majors, and be 6th all time in games coached at the school.  To ensure he is still there, he better get his defense in line.  Brought in as a defensive guru, Narduzzi has been stubbornly stuck to his philosophy, despite personnel that was not equipped to play it.  It's a defensive style that demands elite play across the back, and Pitt hasn't gotten it.  Even his best units in East Lansing were susceptible to the deep ball, but the secondary has been consistently burned in his time at Pitt.  Last year they were last in the ACC at 7.8 ypa allowed passing, giving up an ACC high 24 touchdowns, despite an opponent completion percentage that ranked in the top half of the conference.  It's not the dink and dunk, it's the vulnerability to the big play.  He returns nine starters to defense, but the two lost are a pair of NFL bound defensive backs.  All the talent in the front seven won't matter without getting the secondary fixed.  Pitt tried a former blue chip USC quarterback transfer in Max Browne a year ago, who looked the part, with a completion percentage of 71% and a passer rating over 140.  But a season ending injury opened the door again for Ben DiNucci.  He looked overwhelmed, and late in the year redshirt freshman Kenny Pickett took over and provided a spark.  He threw for 242 yards, but an upset bid against Virginia Tech ended at the on 1 yard line.  He then threw for 193, ran for 60 and accounted for all 3 touchdowns in a season finale upset of Miami.  That provided hope, but Pitt added another USC QB transfer, Ricky Town.  Although this one flipped from Alabama to USC, then transferred to Arkansas, before going to JUCO.  Relying on him to even show up in the fall seems like a bad bet.
Key Players
| | | |
| --- | --- | --- |
| RB | | Darrin Hall, Senior |
| WR | | Rafael Araujo-Lopes, Senior |
| G | | Alex Bookser, Senior |
| | . | |
| LB | | Oluwaseun Idowu, Senior |
| LB | | Saleem Brightwell, Junior |
| CB | | Dane Jackson, Junior |
52. 

F

l

o

r

i

d

a 

G

a

t

o

r

s
#10 in SEC
To try and find a little bit of that magic that has been gone from Florida football since Urban Meyer left, they turned to probably the juiciest fruit from the Meyer tree.  Mullen first coached under Meyer as a Grad Assistant at Notre Dame in 1999 and 2000, while Meyer was an assistant.  When Meyer took the Bowling Green job in 2001, he hired Mullen as his quarterbacks coach, and Mullen followed him then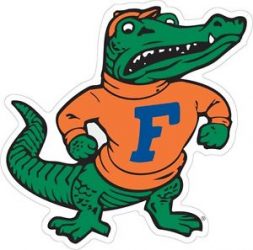 to Utah and to Florida, before getting the Mississippi State job in 2009.  You have to not just win at Florida, they sort of expect a certain type of winning.  Blame Spurrier and Urban for that.  Mullen seems like, if nothing else, he'll deliver a more entertaining brand of football.  Step one is rebuilding the roster.  It's unclear how much of the issues last year were with coaching, how much were due to roster, and how much can be blamed on the suspensions.  Obviously if Options A and C were the primary factors, the turnaround can be quick.  As many issues as there are with the Florida roster, by Florida roster standards, Dan Mullen sees a lot more raw talent to work with than he was accustomed to at Mississippi State, where he did win.  The one glaring exception is quarterback, where Florida has been looking for a quarterback, pretty much since Mullen left, while Mullen was blessed with Dak Prescott and Nick Fitzgerald at Mississippi State.  Gators fans clamored for Feleipe Franks to get a shot last year, and when he did, he was quite underwhelming.  The best case scenario for Florida is that Emory Jones is ahead of schedule.  Jones is a perfect fit for what Mullen wants to do.  He is such a perfect fit, he was originally committed to play for Mullen's mentor in Columbus, but decided to stay closer to his Georgia home once Mullen was hired.  He's a true freshman, but that doesn't mean much anymore.  He enrolled early, and was on campus from spring practice.  I'd bet Jones wins the starting job at some point this season, but maybe not Week 1.  The competition seemed to light a fire under Franks, who looked pretty good himself in the spring game.  Mullen may not be done poaching Meyer quarterbacks either, with a rumor than Joe Burrow may seek a grad transfer to Gainesville, and still have two seasons of eligibility.  The return of Jordan Scarlett from his season long suspension will also help a skill position group that was an underwhelming as any Florida has fielded in 30 years, partially due to suspensions to Scarlett and WR Antonio Callaway.  The scheduling gods did Mullen a solid in Year 1.  They miss both Auburn and Alabama as crossovers, with LSU coming to Gainesville.  Then within the division, Florida doesn't have to play on the road against any of the three toughest teams, Georgia, South Carolina and Kentucky.  But this was a 4-7 football team a year ago, with the only mildly impressive win being due to an implosion by a 7-6 Kentucky team.  The other wins were against UAB, and an SEC pair (Tennessee and Vandy) that went a combined 0-15 when not facing each other.  I think Mullen gets this thing turned around quickly, although the schedule flipping in 2019, means 2018 may produce a deceptively good record, while 2019 hides real progress.
Key Players
| | | |
| --- | --- | --- |
| QB | | Feleipe Franks, Sophomore |
| RB | | Jordan Scarlett, Junior |
| T | | Martez Ivey, Senior |
| | . | |
| DE | | Cece Jefferson, Senior |
| LB | | David Reese, Junior |
| CB | | C.J. Henderson, Sophomore |
51. 

C

a

l

i

f

o

r

n

i

a

 G

o

l

d

e

n

 B

e

a

r

s
#9 in Pac 12
Justin Wilcox would never admit it, but he didn't come in with a plan to win in 2017.  He went young, he benched proven commodities for attitude issues, and he overhauled the offensive and defensive systems.  The payoff could be quick.  Only Michigan State, Kansas and Baylor return more offensive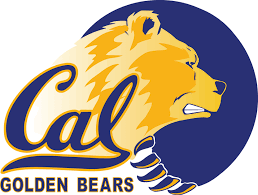 production from 2017 (85%), than Cal does, among Power 5 teams.  This might not be the Sonny Dykes style offense of zipping the ball all over the field, but it could be really effective.  One of the more under the radar staff hires was Wilcox convincing Beau Baldwin to give up a really good FCS head coaching job, to come be his offensive coordinator in Berkeley.  Baldwin, after a year at his alma mater, Central Washington, took over at Eastern Washington, and in his third year won the school's first FCS National Championship.  He made the Elite 8 in 5 of the next 7 years, before leaving for a coordinator position.  By comparison, the previous Eastern Washington coach, who had had less success, jumped all the way to a Pac 12 head coaching job.  His biggest job in 2018 will be getting more out of a receiving group who got good production from a couple of under the radar guys, in Kanawai Noa and Vic Wharton, and needs to combine that with better production from the handful of blue chip WR recruits they have on the roster like Taariq Johnson, Demetris Robertson, Melquise Stoval and Jeremiah Hawkins.  Over the past four recruiting classes, Cal has brought in six WRs rated 4* or 5*, and they COMBINED for 15 catches, 140 yards and no touchdowns a season ago.  Ross Bowers, if he keeps the job, still isn't who you want to roll with, but he still looks like the best option.  An improved running game will help.  The Bears return their entire offensive line, including a right side manned by a pair of freshmen a year ago.  Former walkon Patrick Laird was a lifesaver at tailback after Tre Watson was lost for the season, and Vic Enwere proved totally ineffective.  Both have moved on, Enwere graduating, and Watson going to Texas as a grad transfer.  They need to find someone to compliment Laird if they hope to improve on their dismal 3.6 ypc average from 2017.  Wilcox trusts Baldwin with the offense, and Wilcox tries to weed every bit of the air raid mentality out of the defense.  He is already having an impact there.  Cal finished 7th in the conference in both scoring defense and total defense, even though they started only three seniors, after giving up the most points in the conference the year prior.
Key Players
| | | |
| --- | --- | --- |
| QB | | Ross Bowers, Junior |
| RB | | Patrick Laird, Senior |
| T | | Patrick Mekari, Senior |
| | . | |
| LB | | Jordan Kunaczyk, Senior |
| LB | | Alex Funches, Senior |
| CB | | Camryn Bynum, Sophomore |
50. 

S

o

u

t

h 

F

l

o

r

i

d

a

 B

u

l

l

s
#3 in American
The only thing more sickening than not fulfilling expectations was watching rival Central Florida have their magical 2017 run.  That was supposed to be the Bulls up there.  A senior laden team, coming off an 11-2 season, the program's first ever finish in the AP Top 25, and a preseason #19 ranking to open 2017.  While a 10-2 season, with another Top 25 finish wasn't a total bust, it felt like everything was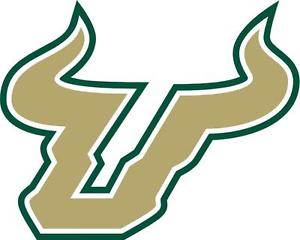 supposed to come together last year, and not only didn't it, it did for their biggest rivals, and now South Florida enters a rebuilding cycle after 9 of the 10 players who garnered some measure of postseason all-conference honors having graduated.  Their starting quarterback, three leading rushers, and leading receiver are all gone.  It's on a pair of receivers to carry the offense, if they can figure out who will throw them the ball.  Tyre McCants is the more proven of the two, but Darnell Salomon may have the biggest upside.  After having a combined 7 catches for 100 yards over his first season and a half of eligibility, Salomon took off over the second half of last season, with 26 catches for 373 yards and 4 touchdowns.  He was remarkably steady, with multiple catches every week, including at least 4 in five of seven games, and had over 40 yards each week, including a 139 yard explosion, capped by an 83 yard touchdown, against Central Florida.  The answer at quarterback may be grad transfer Blake Barnett.  He has a blue chip pedigree, but after not being able to win the starting job at Alabama or Arizona State, he's now on his third school.  At some point his starz are just a distant memory.  The situation under center after the graduation of Quinton Flowers is dire enough, that Bulls fans have to hope he can reclaim his Friday night glory.  While the South Florida offense was no slouch, it was on the defensive side of the ball where the Bulls really stood out, and where there is probably more cause for concern.  The turnaround on the side of the ball in Year 1 under Charlie Strong was remarkable.  South Florida went from dead last in the conference in 2016, allowing 482 ypg, to best in the conference in 2017, allowing just under 360 ypg.  Six starters, including all of the leaders, have moved on, so Strong will have another tough task ahead of him in Year 2.  South Florida should still be able to recruit at a higher level than any other school in the conference, save maybe give or take a Houston.  So the talent is still too high to expect a massive drop.  But it is going to be rocky as the core of what built the best two year run in program history, all moves on.  The Bulls miss Memphis and Navy as crossovers, and so still could well be in a position to control their own destiny when they host Central Florida in the season finale.  By that point, some of the younger talent may look much different than it will in September.
Key Players
| | | |
| --- | --- | --- |
| WR | | Tyre McCants, Senior |
| WR | | Darnell Salomon, Junior |
| T | | Marcus Norman, Junior |
| | . | |
| LB | | Nico Sawtelle, Junior |
| LB | | Greg Reaves, Junior |
| CB | | Ronnie Hoggins, Senior |
Top 50 is up next!!!
49. 

Kentucky Wildcats
#9 in SEC
Kentucky was 3-0, coming off a road win at South Carolina, and had Florida beat, to both slaughter their demon, and take control of the SEC East.  They inexplicably (aside from the fact that they simply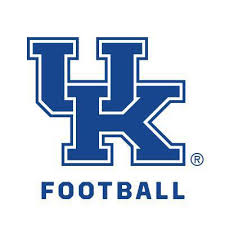 cannot beat Florida ever) squandered that game, but won their next two to set themselves up for an easy stretch.  A blowout loss to Mississippi State and an upset loss to Ole Miss, as part of a 2-5 finish, culminating is a bowl loss to Northwestern, who was without their starting quarterback, seems to sum up Kentucky football.  To take the next step in 2018, they'll have to win a way that the Wildcats are not accustomed to, with defense and the running game.  The passing game was completely gutted, but the makings are there for the running game to be among the best in the SEC, if not the country.  Benny Snell is the leading returning rusher in the SEC, after putting up 1,318 yards a season ago.  He really turned it on late, averaging 155.4 ypg on 6.3 ypc over Kentucky's final five regular season games, being 4 SEC games, plus Louisville.  He gets to work behind an offensive line that spent the first half of last season shuffling guys around, and experimenting with underclassmen, but now returns four starters.  Snell was injured in the bowl game, and they don't want to repeat last season, where he was 9th in the nation in carries, with no other back getting more than 5.5 carries per game.  They may have found their answer in the spring game in sophomore A.J. Rose, who was the star, with 134 yards on 11 carries and 3 touchdowns.  If he can be a real 2nd option to Snell, Kentucky may be able to get away with a limited passing attack.  If nothing else they are probably the best running ROOMMATE tandem in the nation.  It's whether the defense can rise to the occasion which is more uncertain.  The Wildcats planned on returning 10 starters, but then Denzil Ware, who was 2nd on the team in both sacks and tackles for loss, shocked the coaches by announcing he would be transferring for his senior season.  Ware was suspended for an unspecified violation of team rules for the bowl game, but had been fully reinstated in the spring.  He has not yet announced a destination.  Beyond that, it's a defense that finished 12th in the SEC in total defense, 13th per play, and seemed to get worse as the season progressed.  They gave up 37 or more points 4 times in their final 6 games, their best performance over the second half being holding a terrible Vanderbilt team to "only" 21 points.  With some experience, they should be better, but how much?  And as good as Kentucky's running game could be, it's questionable whether they can do anything to prevent loaded SEC defenses from loading up the box.  Another 7-5ish season, with a mid tier bowl seems to be their destiny.
Key Players
| | | |
| --- | --- | --- |
| RB | | Benny Snell, Junior |
| T | | George Asafo-Adjei, Senior |
| T | | Landon Young, Junior |
| | . | |
| LB | | Josh Allen, Senior |
| S | | Mike Edwards, Senior |
| S | | Darius West, Senior |
48. S

a

n 

D

i

e

g

o

 S

t

a

t

e 

A

z

t

e

c

s
#3 in Mountain West
At this point, San Diego State running backs are becoming like Texas Tech quarterbacks under Mike Leach.  Don't even worry about who is graduating, or the starz value of his replacement, the machine is going to keep on rolling with a name you hadn't previously heard of.  Ronnie Hillman had 1,532 and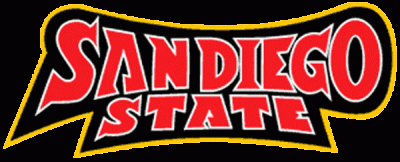 1,711 rushing yards respectively in his final two seasons, finishing 10th and 3rd in the nation in rushing.  He was followed by Adam Muema, who had 1,458 and 1,244 yards, finishing top 25 in the nation both years.  Then came Donnel Pumphrey, who had 1,867, then 1,653 and 2,133, winning back to back Mountain West Player of the Year award, and finished 4th, 7th and 1st in the nation respectively.  They only got one year of Rashaad Penny, but it was a special one, with 2,027 yards, giving the school back to back national rushing leaders, from different guys, and their third straight conference player of the year award.  Next in line appears to be Juwan Washington, who got plenty of work last year, averaging 5.9 ypc, picking up 715 rushing yards.  He really picked it up late, averaging 8.4 ypc or better in four of their final six games.  They produced a 2,000 yard rusher running behind an offensive line with four new starters, at one time playing four freshmen together.  That script has flipped with four returning starters for 2018, including a pair of freshmen who were 2nd team All-Conference.  Hell, even this "experienced" group will start 3 sophomores, a junior and a senior most likely, so they'll largely play together in 2018 and 2019, with a bulk again in 2020.  Washington is only a junior too, so absent him going bonkers, this running game could really take off in 2019.  So while it's odd to say, replacing the nation's leading rusher, for the second straight year, shouldn't be a problem.  It's Penny's ability on special teams that will be tougher, and it looks like Washington will take over that dual role.  Christian Chapman just needs to continue to be efficient.  Aside from the New Mexico triple option, no starting quarterback in the conference threw the ball less than Chapman's 18.7 apg.  He completed over 60% of his passes though, had the conference's best TD:INT ratio (13:4), and was third in pass efficiency.  As good as the line was as road graders, they need to improve a lot in pass blocking.  There's no reason a team that passes as sparingly as the Aztecs do, to be giving up the second most sacks in the conference.  The defense was the conference's best a season ago, and while the line has question marks, the back seven should continue to be outstanding.  Tariq Thompson might be the best defensive back in the conference, earning 2nd team all-conference honors last season as only a true freshman, also earning Freshman All-American status.
Key Players
| | | |
| --- | --- | --- |
| QB | | Christian Chapman, Senior |
| T | | Tyler Roemer, Sophomore |
| G | | Keith Ismael, Sophomore |
| | . | |
| LB | | Ronley Lakalaka, Senior |
| S | | Tariq Thompson, Sophomore |
| S | | Parker Baldwin, Senior |
47. 

Texas A&M Aggies
#8 in SEC
What's the answer when your plan is to spend your way into being a top flight program, and the plan isn't working?  Spend more!  That's Texas A&M's mentality.  When Kevin Sumlin went 11-2, and finished #5 in the nation in his first season at the school, the plan with the jump to the SEC seemed to be going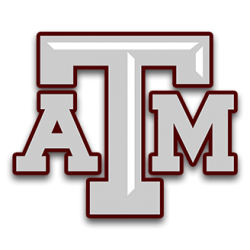 swimmingly.  The problem was over his next 5 years, he went 19-21 in SEC play, going 3-5 or 4-4 every year, never finishing higher that 4th in his division.  In essence, Texas A&M was being Texas A&M, solid, but not special.  So they are now spending more to be special.  They didn't bring in the hot mid-major coach, like they did with Sumlin, they hired away a coach from Florida State who won a national championship 4 years earlier.  The first job for Jimbo is settling a quarterback controversy.  Nick Starkle returns after being the starter to finish 2017, however, the guy he replaced, Kellen Mond, also returns.  On paper, there's no reason not to give Starkle his job back.  He had the better numbers, by far.  But Texas A&M also went 2-5 in the games he played, and it's clear the ceiling on Mond is much higher.  Plus, by now it's clear that Jimbo has a type.  He's going to hedge towards a more mobile quarterback.  At Florida State the last few years he went from Winston to Golson to Francois to Blackman, all mobile quarterbacks.  Even in his first class at Texas A&M, he made a late addition with James Foster, the #12 dual threat QB in the nation, and had Grant Gunnell, the #3 pro style QB in the 2019 class decommit.  So while the smart money right now is on Starkel, it's clear that the coaching staff would love Mond to go out there and win the job.  Defensively the front is sound, as it seemingly has been forever in College Station.  The secondary still needs work.  They surrendered nearly 60% passing, second worst in the SEC, and that was with a really good pass rush.
Key Players
| | | |
| --- | --- | --- |
| QB | | Nick Starkel, Sophomore |
| RB | | Trayveon Williams, Junior |
| WR | | Jhamon Ausbon, Sophomore |
| | . | |
| DE | | Landis Durham, Senior |
| LB | | Tyrell Dodson, Junior |
| LB | | Otaro Alaka, Senior |
46. M

i

s

s

o

u

r

i

 T

i

g

e

r

s
#7 in SEC
The story of Missouri football seemed to have been written.  They entered the SEC at the perfect time, on an uptick, while the entire SEC East was down, and lucked their way into a couple of SEC Championship Games.  Since then, they had lost 20 of 27 FBS games, and were off to a 1-5 start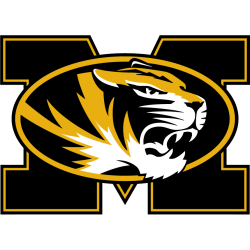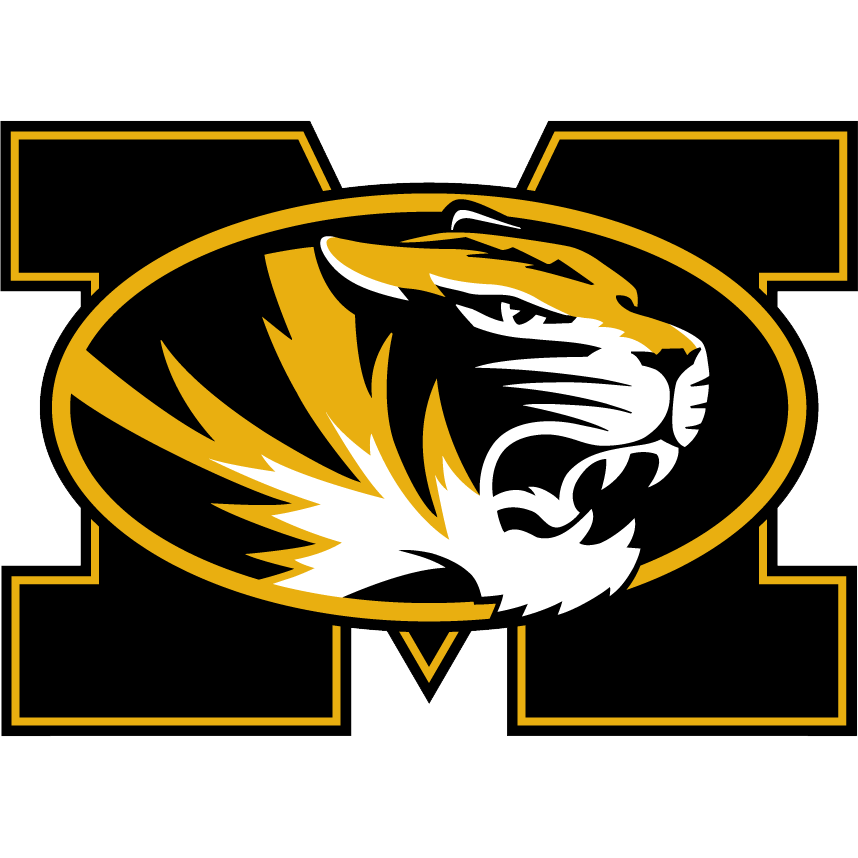 which included a blowout loss at home to a Purdue program that had seemingly been down forever.  There were assistant coaches being fired, and players quitting or getting kicked off the team.  They were to be a permanent afterthought.  It's funny what a little winning will do.  The Tigers finished 2017 on a 6 game winning streak.  No the opponents weren't impressive, but aside from a 3 point road win at Arkansas, the margins weren't close either.  They won their other 5 games by 47, 40, 29, 33 and 28, 3 of those being SEC wins.  So what now?  With 9 returning starters on offense, including quarterback Drew Luck, the conference's top scoring offense, and 2nd most prolific passing attack looks to really be ready to roll.  One of the losses was tailback Ish Witter, but Larry Roundtree, who spelled him last year as a freshman, should actually be even better.  The problem continues to be on defense, which has to kill head coach Barry Odom, who played linebacker for Missouri in the 90s, and has spent his whole coaching career on the defensive side of the ball.  That's why he fired defensive coordinator Demontie Cross after two games last year, including giving up 43 to FCS Missouri State.  The SEC bowl teams they played continued to put up points, 51 by Auburn, 40 by Kentucky, and 53 by Georgia.  Against the Florida, Tennessee and Vanderbilt of the world they did ok, but lest anyone believe that was a product of anything other than schedule, they finished by giving up 45 to Arkansas.  After taking over command of the unit himself for the balance of the season, Odom handed the coordinating job off to Ryan Walters, who had been defensive backs coach.  It's a quick rise for Walters, who was still playing at Colorado a decade ago, and was a mid-major position coach just 3 years ago.  But the coaching turnover didn't just hit the defense, that potent offense has to continue without coordinator Josh Heupel, who was hired as head coach at Central Florida, where the sole hiring criteria seems to be "turn of the century Big XII QB turned OC."  Instead of promoting from within there, Odom hired Derek Dooley away from his 5 year stint as receivers coach for the Dallas Cowboys.  It's Dooley's first shot back in college football since being run out of Knoxville in 2012.  The talent remains in Columbia, but the Heupel to Dooley transition is a major downgrade in my book.  For a team that is going to have to win shootouts, that uninspired hire will be enough to prevent any meaningful step forward.
Key Players
| | | |
| --- | --- | --- |
| QB | | Drew Lock, Senior |
| RB | | Larry Roundtree, Sophomore |
| TE | | Albert Okwuegbunam, Sophomore |
| | . | |
| DT | | Terry Beckner, Senior |
| LB | | Cale Garrett, Junior |
| CB | | Adam Sparks, Sophomore |
45. 

Memphis Tigers
#2 in American
Do quarterbacks keep growing on trees for Memphis?  The school had only three quarterbacks ever drafted into the NFL, and only one since 1961.  Then they put Paxton Lynch into the first round in 2016, and followed him with Riley Ferguson, who probably should have been drafted, and instead signed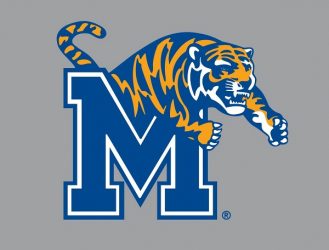 with Tampa Bay.  Having those two guys over the past four years is why the Tigers went to four consecutive bowl games, and won their first conference championship since 1971.  This was a program that had three straight double digit loss seasons as recently as 2009-11.  So who is next?  Will it be the next undervalued homegrown kid, ala Paxton Lynch, in sophomore David Moore.  Or is it the next Power 5 transfer, bluechip redemption project, ala Riley Ferguson, in Arizona State transfer Brady White.  While Anthony Miller left for the NFL, there are still plenty of weapons to work with, for whoever wins the job.  While Ferguson and Miller were the brand names last year, aside from them, Memphis was very young throughout the two deep, so the dropoff won't be bad at all.  Darrell Henderson finished 4th in the conference in rushing as only a freshman, even though he missed three games.  He had gone over 100 yards in 5 straight games to finish the season.  If Mike Norvell can figure out a way to work Tony Pollard into the offense, they'll really form a problem.  Pollard has won AAC Special Teams Player of the Year in each of his first two seasons, posting 4 kick return touchdowns last year.  They got him 29 carries for 222 yards (7.7 ypc) and 34 catches for 501 yards (14.7 ypc) a year ago, so his splash potential is not limited to kick returns, but they need to get those touches up.  JUCO WR Antonio Gibson could factor in immediately too.  It's easy to forget how good Memphis was a year ago, playing in a conference with the national champs*, but Memphis gave UCF everything they could want in the AAC Championship Game, finally losing in double overtime, 62-55.  If the Tigers had won that game, they likely would have been the ones playing Auburn on New Years Day.  Back to back games in mid-October, at home against UCF, and on the road at Missouri, will define success for the team this year.
Key Players
| | | |
| --- | --- | --- |
| RB | | Darrell Henderson, Junior |
| RB | | Tony Pollard, Junior |
| TE | | Joey Magnifico, Junior |
| | . | |
| LB | | Curtis Akins, Senior |
| LB | | Austin Hall, Junior |
| CB | | T.J. Carter, Sophomore |
44. 

A

r

i

z

o

n

a 

S

t

a

t

e

 S

u

n 

D

e

v

i

l

s
#8 in Pac 12
While they may not regret it this year, when Arizona State is in a bad way three years from now, they can point to one of the most inexplicable head coaching changes I can recall.  Was Todd Graham lightning the world on fire?  No.  But he had been to a bowl game in five of his six years in Tempe,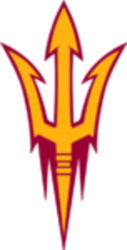 reaching the Pac 12 Championship game in 2013, and finishing in the top 15 in 2014.  Just getting that 2017 roster to a bowl game was probably one of the more under the radar good head coaching jobs of last year.  The flip side to that is that his best years were early in his tenure, with someone else's players, and that the fact that the roster was so bad in Year 6 has to fall on him.  So simply removing Graham wouldn't have been totally indefensible, but then bringing in Herm Edwards, a guy with a 54-74 NFL coaching record, who hasn't coached in a decade, and whose only experience in college football was as DB coach for San Jose State in the late 80s, is.  They are trying a different model, but I don't see how this goes well.  On the spectrum of getting guys with NFL head coaching experience to take college head coaching jobs spectrum, this ain't Carroll or Harbaugh, it may even break the needle on the Lovie Smith/Al Groh side of that meter.  They don't have a single kid committed for their 2019 class yet, so that NFL experience isn't exactly selling well on the trail thus far.  For this year though, assuming the staff can handle the Xs and Os side, the team could be ok.  The Sun Devils leaned on a pair of big time backs last year, and with Damario Richard (Falcons) and Kalen Ballage (Dolphins) now both on NFL rosters, it both made sense to do so, and makes sense to abort that plan this year.  Arizona State dropped by about 4 passing attempts per game last year, but the 2018 team was built more to Graham's liking, a quarterback entering his third year as a starter, with a pair of dynamic receivers.  Rob Likens was promoted from WR coach and passing game coordinator, to offensive coordinator, so it seems likely that the offensive philosophy won't change.  The plan seems to be that Edwards' finger prints won't be on the program at that level…I guess?  The defense looks pretty good along the back, but the front was decimated by graduations, and the early departure of Christian Sam.  When you lose 7 of your 10 leading tacklers, and two of the returnees are cornerbacks, that means you have to replace a ton of production, namely your quarterback pressure.  Only USC and Washington generated more sacks a year ago than Arizona State; but Latu (7), Calhoun (6.5), Wicker (6), Smallwood (4), and Sam (3) have all graduated or left for the NFL.  The intriguing guy to watch is linebacker Koron Crump.  Crump led the nation in sacks after Week 2 last year with 4, before suffering a season ending knee injury.  He was granted another year of eligibility, but hasn't been cleared to practice yet.  If he returns to anything close to what he was, that is a major boost.  It's also a major if.
Key Players
| | | |
| --- | --- | --- |
| QB | | Manny Wilkins, Senior |
| WR | | N'Keal Harry, Junior |
| WR | | Kyle Williams, Junior |
| | . | |
| LB | | Jay Jay Wilson, Senior |
| CB | | Chase Lucas, Sophomore |
| CB | | Kobe Williams, Junior |
43. 

W

e

s

t

 V

i

r

g

i

n

i

a

 M

o

u

n

t

a

i

n

e

e

r

s
#7 in Big XII
This might be the first one where I am absurdly low compared to the consensus.  No surprise when cincy rolls out his Overrated/Underrated poll, who I'm going with in the Overrated.  Will Grier is back, and should be healthy.  He has a dynamic pair of WRs who will both be playing on Sundays in 2019.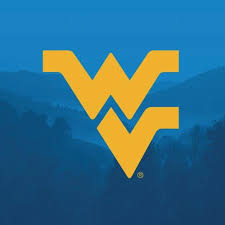 But what exactly did West Virginia do last year?  They lost to all 3 Big XII teams who finished ranked.  They lost their bowl game.  They lost to the only decent non conference team they played.  Their best win was probably a 20-16 win at home over 8-5 Iowa State.  Yes, they really tanked once they lost Grier, but it's not like they were even competative without him.  They lost by 14 and 16 to mediocre Texas and Utah teams, and lost by 28 to Oklahoma.  The Mountaineers put up 31 points in that loss to Oklahoma.  Scoring wasn't the problem.  They gave up 39 ppg over those final three games, and I don't see the quick fix on defense to suggest West Virginia will be anything more again than a decent, middle of the pack Big XII team.  Jabril Robinson will be immediately eligible as a grad transfer from Clemson, but he wasn't exactly an impact player there.  Granted he was also largely blocked on playing time by arguably the most talented defensive line in the nation.  They also add USC grad transfer Kenny Bigelow, although he was previously planning on a medical retirement, so it's unclear where he's at.  They in turn lost along the line, freshman all-American Lamonte McDougle.  The Mountaineers gave up 4.9 ypp on the ground (worst in the Big XII) and 7.7 ypp through the air (3rd worst in the Big XII).  The mental mistakes need to change too.  They were the 3rd most penalized team in the conference a year ago, and had the most turnovers.  Just in the category of weird stats, West Virginia had the 3rd worst 3rd down conversion rate in the Big XII (33.5%) but the best 4th down conversion rate (76.2%).  They had the 3rd best 3rd down defense (66.7%) but the worst 4th down defense (28%).  Not sure what that means, but I found it interesting.  Offensively they lose Justin Crawford, who finished 2nd in the Big XII in rushing, from a rushing offense that still largely struggled.  Kennedy McCoy showed flashed, namely against Oklahoma, but also finished below 3.5 ypc in 4 of their final six games, including 9 carries for 18 yards in the Senior Day loss to Texas.  I think ultimately people buying in on West Virginia are all in on Will Grier.  That's not a bad bet, I've seen him on plenty of Heisman short lists.  If he winds up in New York City, my pick is going to be off.  It will be interesting to see him transform from gritty kid trying to make the most of a second chance, to Baker Mayfield heir apparent, as the Big XII stud quarterback that everyone else loves to hate.
Key Players
| | | |
| --- | --- | --- |
| QB | | Will Grier, Senior |
| WR | | David Sills, Senior |
| WR | | Gary Jennings, Senior |
| | . | |
| DE | | Reese Donahue, Junior |
| LB | | David Long, Junior |
| S | | Dravon Askew-Henry, Senior |
42. 

A

r

i

z

o

n

a 

W

i

l

d

c

a

t

s
#7 in Pac 12
It's odd that while their cross state rivals actually seemed to plan their coaching change, it was Arizona, thrown into coaching turmoil with the dismissal of Rich Rodriguez, who was able to land the better replacement.  The Kevin Sumlin hire is a lot like the Rich Rodriguez coaching hire, grab a name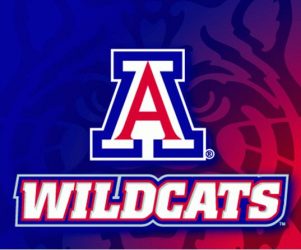 that was recently a hot property, that they never could have landed, on his way back down.  It looks like a good hire for a school that would probably take Texas A&M's results under Sumlin.  He's got a turn key program too, that overachieved a year ago and now returns a lot of production.  It starts with Khalil Tate, who was inserted after a 2-2 start, and immdiately won his first 4 starts, 5 of his first 6, completing 63% of his passes, rushing for 201.1 ypg, and accounting for 18 touchdowns.  But he lost 4 of his final 5, including 3 in a row, running for under 40 ypg over the final 3, on under 3.0 ypc.  To Michigan fans that looks very familiar with Rich Rod quarterbacks, coming out like gangbusters, until they get a book on you.  The interesting thing now will be to see where Tate and Sumlin meet.  Sumlin is an offensive guy, but a very different offensive guy from Rodriguez.  Texas A&M averaged 36 passing attempts per game over the past 3 seasons, more than any SEC team except Ole Miss.  Nobody threw the ball less in the Pac 12 last year than Arizona.  Asking Tate to be a guy to throw 35-40 passes a game is a waste of his talents, but Tate can't expect to be a glorified wildcat back back there anymore either.  But there is a reason that most of Tate's big time offers were not to play quarterback.  It will also help if a lot of promising defensive talent takes a step forward.  The Wildcats were awful defensively.  They held Oregon State to "only" 28 points.  That was the only Pac 12 opponent they held to under 30.  They gave up over 40 five times.  But they were very, very young.  They now return 9 starters.  Their best defensive player a year ago was a sophomore.  Their leading tackler was a freshman.  Their best defensive back was also a freshman.  Their leader in sacks?  Yup, a freshman.  They have playmakers all over the field on defense, but it didn't come together.  Too many lapses.  But you can see the potential.  They return 79% of their defensive production, 23rd most in the country.  Only Washington returns more among Pac 12 teams.  The differnce being that Washington's defense last year was actually good.  Perhaps moving on from Rich Rod, notoriously bothered by the fact that he has to field a defense, will help this team take a bigger step forward than expected.
Key Players
| | | |
| --- | --- | --- |
| QB | | Khalil Tate, Junior |
| WR | | Shun Brown, Senior |
| C | | Nate Eldridge, Junior |
| | . | |
| LB | | Colin Schooler, Junior |
| LB | | Tony Fields, Sophomore |
| CB | | Lorenzo Burns, Sophomore |
Gone are the days when I just trusted LSU to simply reload.  They had SEVEN players leave early for the NFL, joining 9 graduating senior starters from a team that lost 4 games, including at home to Troy, and only beat 2 teams that went to bowls.  Then throw in the disarray of remember Orgeron doesn't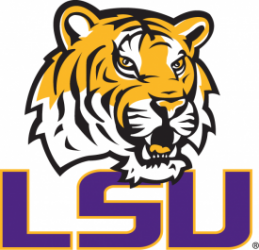 know how to be a head coach, sending Matt Canada out the door in spite of scoring 30 or more points in 4 of the final 5 SEC games, and you've got problems.  The Tigers rank #122 in terms of returning production, including only 39% of their offensive production.  Only 6 schools return less, and only Texas Tech among Power 5 schools.  You can count on two things at LSU over this run since Saban was hired, great running backs and great defensive backs.  Other areas have had holes throughout the years, but those two areas have covered for them.  Both positions suffered major losses to the NFL.  The next big name in the secondary might be one of my all time favorites, Andraez "Greedy" Williams.  He better be greedy too, because the Tigers need him making plays all over the field in a back seven that lost both Arden Key and Donte Jackson to the pros a year early.  Running back is a bit trickier.  Nick Brosette is the most experienced returning back, but his 96 rushing yards, placing him 5th on the team last year, doesn't exactly guarantee him the starting job.  As always in Baton Rouge, there are blue chip freshmen waiting to come in and compete, but Chris Curry isn't exactly a can't miss type prospect.  Not to mention he wasn't a guy who graduated early to show up and compete for the job in the spring.  Sophomore Clyde Edwards-Helaire may have ended spring as the #1, but there is no clear answer.  While I think moving on from Canada was short sighted, for the makeup of the 2017 roster, the move to Steve Ensminger may pay off.  While the passing game is every bit as raw as the running game, the talent is more apparent there, and the spring game showed that the Tigers may attack down the field more than we've seen from them…ever.  Justin Jefferson looks like the first LSU receiver since Odell Beckham to be more than just hype.  He looks the part, but LSU has never lacked for receivers who look the part.  Orgeron ended spring ball without naming a starting quarterback, which could be a bad thing, or mean he has plenty of options.  The fact that he just took a visit from Ohio State transfer Joe Burrow this week suggests it's the former.
Key Players
| | | |
| --- | --- | --- |
| TE | | Foster Moreau, Senior |
| G | | Garrett Brumfield, Senior |
| K | | Connor Culp, Sophomore |
| | . | |
| LB | | Devin White, Junior |
| CB | | Greedy Williams, Sophomore |
| S | | John Battle, Senior |
40. 

W

a

s

h

i

n

g

t

o

n

 S

t

a

t

e 

C

o

u

g

a

r

s
#6 in Pac 12
After a 12-25 start to his career on the Palouse, the Washington State brass was awarded for their patience as Mike Leach went 26-13 over his past three years, including 19-8 in conference play.  That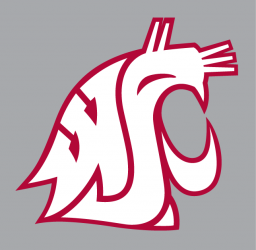 ties a school record for conference wins over a 3 year period, and is only the second time they've had three straight winning Pac 8/10/12 seasons.  That said, Cougar fans can't help but feeling a little empty after last year.  Coming off a Friday night win over #5 USC, and a blowout win over Oregon in Eugene, Washington State reached #8 in the rankings, before a stunning home blowout loss to Cal, followed two weeks later by a blowout loss to Arizona.  So they picked up wins over ranked teams in USC and Stanford, beat Boise State, beat Oregon and Utah on the road.  But those two upset losses to Cal and Arizona derailed the season.  Losing to Washington and Michigan State is entirely forgivable.  Now it's time to rebuild.  The fact that I have Washington State still in the top 40 in a rebuild year tells you where Leach has elevated this program to.  They knew all along they were going to lose Luke Falk to graduation, but losing three players early to the NFL Draft was a surprise, and something that you don't plan around at schools like Washington State.  Something no program can plan around is what happened during the offseason when presumed starting quarterback Tyler Hilinsky took his own life.  It feels callous to even attempt to discuss that from a football angle, but that's what this is, so that's what I'll try to do.  Falk was going to be tough to replace, but he had his faults, he was way too turnover prone, particularly for a 5th year senior.  He was benched on two separate occasions for Hilinski, who also started the bowl game.  So while there was probably going to be a dropoff, on at least two separate occasions Leach thought last year that Hilinski may be the better option.  So the Falk graduation was looking like maybe a wash.  Now the quarterback position is in flux.  The fortunate thing is by this point lots of quarterbacks would like to play for Mike Leach.  He added Gardner Minshew as a grad transfer from East Carolina, who was down to Washington State or Alabama.  He also has 4* Cammon Cooper coming in, although in a rare twist for high profile quarterback recruits, particularly ones with a great shot at winning the job right away, Cooper did not enroll early.  He didn't turn down offers from schools like Georgia, Tennessee and Louisville to go sit on the bench in Pullman though.  Whatever quarterback "competition" occurred in the spring felt fake, the two best quarterbacks on the roster won't be there until the fall.  So while they lack experience in the system, there's actually a chance LEach will have two quarterbacks on the roster more talented than the two he lost.  Ideally Minshew wins the job and Cooper gets some seasoning and takes over in 2019.  Whoever gets the job has a ton of weapons to work with.  Losing top receiver Tavares Martin to the draft hurts a bit, but the air raid offense, maybe aside from one year with Michael Crabtree, is always going to spread the ball around, and the Cougars return six players who had over 300 receiving yards a year ago.  While the season ending thuds against Washington and Michigan State were disappointing, they may have found a new stud receiver in rising sophomore Tay Martin, who had 12 catches for 121 yards and 3 touchdown over the two games.
Key Players
| | | |
| --- | --- | --- |
| RB | | James Williams, Junior |
| WR | | Kyle Sweet, Senior |
| T | | Andre Dillard, Senior |
| | . | |
| LB | | Jahad Woods, Sophomore |
| LB | | Jalen Thompson, Junior |
| S | | Hunter Dale, Senior |
39. 

L

o

u

i

s

v

i

l

l

e 

C

a

r

d

i

n

a

l
#10 in ACC
Is there life after Lamar Jackson?  Bobby Petrino has been putting together potent offenses with a variety of types of quarterbacks long before Lamar Jackson showed up at Louisville, and something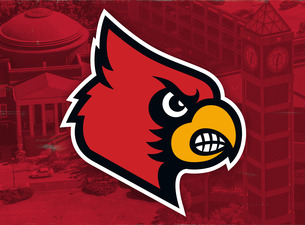 tells me he will continue to.  It seems like the keys will be handed to junior Jawon Pass, who was efficient in limited action last year, and he will be given some toys to play with.  The Cardinals return probably the top wide receiver duo in the ACC, in Jaylen Smith and Dez Fitzpatrick.  Fitzpatrick was playing like a freshman all-American the first half of the season, culminating with back to back 125+ yard games against NC State and Boston College in early October.  It's unclear if he had a nagging injury, teams started realizing they should cover the freshman, or he wore down, but he wasn't the same player in the second half.  Jaylen Smith never slowed down, finishing second in the ACC with 98.0 receiving yards per game, and leading qualified players, averaging 16.3 yards per reception.  The defense is in slightly worse shape, but lets be honest, it's not about defense at Louisville.  They have a lot of youth, starting with the guy running the thing, Dorian Etheridge, the sophomore middle linebacker.  Etheridge took over the job last year as a true freshman, and all he did was lead the team in tackles.  As he progresses and becomes a smarter player, the sky is the limit.  He could already be one of the best middle linebackers in the nation as just a true sophomore.  Etheride in the middle allows his running mate, Jon Greenard to attack from the outside.  He racked up a team leading 7 sacks last year, but is going to be asked to do more this year as well.  The reason is a lack of help behind them.  They need to generate a lot more quarterback pressure this year, after losing 3/4 of their starting secondary, including a pair of all-conference cornerbacks.
Key Players
| | | |
| --- | --- | --- |
| WR | | Jaylen Smith, Senior |
| WR | | Dez Fitzpatrick, Sophomore |
| K | | Blanton Creque, Junior |
| | . | |
| LB | | Dorian Etheridge, Sophomore |
| LB | | Jon Greenard, Junior |
| S | | Dee Smith, Senior |
38. 

Fresno State Bulldogs
#2 in Mountain West
Sometimes we talk about rebuild jobs being a year ahead of schedule.  I think it's fair to say Jeff Tedford was two years ahead of schedule.  The Bulldogs had been 4-20 over the previous two years, and had major roster turnover following a 2016 season that saw them lose every conference game.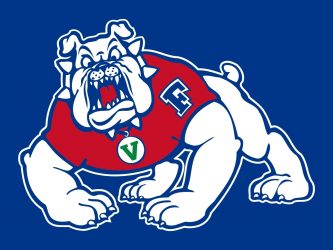 I had them as one of the 15 worst FBS teams last year.  Blowout September losses on the road at Alabama and Washington were expected but forgivable.  Suddenly they turned it around, won 8 of their next 9, including a win over #25 Boise State.  They had a rematch with the Broncos in the conference championship game, and led in the fourth quarter before letting it slip away.  Considering 2017 was supposed to be a total reboot, that was beyond unbelievable.  Now the goal for 2018 has suddenly moved from maybe getting respectable to winning a conference championship.  And hell, they should be even better next year.  They return 16 starters, including all of their key skill position players from that team.  They return not one, not two, but three all conference players on both the offensive line and the secondary.  They only lose one player who caught a pass last season, and quarterback Marcus McMaryion returns as well.  Think Oregon State wishes they hadn't let him walk?  If there is any weakness it's on the defensive line.  Having such a talented secondary will allow them to cover for that.  Expect bringing just four to be the exception, not the rule.  There is plenty of faith at leaving the secondary alone to handle business in the back.  McMaryion did a good job of exactly what was thought he couldn't do.  He played within himself, and he kept the Bulldogs on schedule.  On expected passing downs, Fresno State was terrible, among the worst in FBS in terms of S&P+, but were an average offense.  How?  They simply avoided expected passing downs.  The defense was probably the best in program history.  It's tough to match "best in program history" no matter what, but for a defense that was led by line play, simply expecting them to flip to being led from the back up, and lose nothing, is some amount of blind faith.  More likely is that the offense improves again, to maybe being a top 30-40 offense, and negate any defensive regression.
Key Players
| | | |
| --- | --- | --- |
| QB | | Marcus McMaryion, Senior |
| WR | | KeeSean Johnson, Senior |
| T | | Christian Cronk, Senior |
| | . | |
| LB | | Jeffrey Allison, Junior |
| CB | | Jaron Bryant, Junior |
| S | | Mike Bell, Junior |
37. P

u

r

d

u

e

 B

o

i

l

e

r

m

a

k

e

r

s
#8 in Big Ten
No matter what happens, 2018 already feels like a success, simply because Jeff Brohm is still on the sidelines.  After a pair of lackluster hires took every bit of the steam out of what Joe Tiller had built (and then sort of helped deconstruct by sticking around too long), there was some actual juice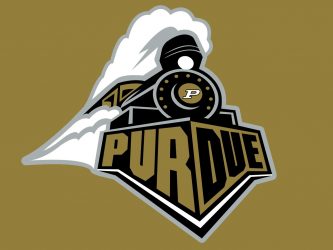 surrounding the Brohm hire.  But the results surpassed even the loftiest expectations, in getting the Boilermakers into a bowl.  Lets face it, he didn't really do it his way.  He just allowed the program to get out of its own way.  He's an offensive guy, and the offense was in a lot of ways worse than it was in Hazell's first year.  What he inherited was a sneaky loaded defense, and he, and defensive coordinator Nick Holt, actually had it playing at its potential.  The result was Purdue, yes Purdue, had eight of its 11 defensive starters named to either the AP or Coaches All-Big Ten team, or both.  The problem now is that six of those eight either graduated or left early for the NFL.  So while the defense is starting over, it's time for Brohm to live up to his offensive wiz reputation with an offense returning nine starters.  That's not including the fact that the return two quarterbacks with extensive experience.  The problem is that neither is fully healthy.  Blough surprised by being able to play at all in the spring, but Sindelar won't return from ACL surgery until the fall, and it's unclear if he's going to be ready to start fall practice.  So why are both listed below?  Because as far as skill position players go, none really separated themselves.  Purdue's leading rusher averaged 56 yards per game.  Their leading receiver?  3 catches for 52 yards per game.  They have lots of contributors, but nobody who separated themselves.  Perhaps Tario Fuller can be that guy.  Fuller had 266 yards and 2 touchdowns over back to back games against Ohio and Missouri in September, and then missed the rest of the season with an injury.  Or maybe it's Markell Jones, who did finish as the team's leading rusher, but rather unimpressively until accounting for over 300 yards over their final two games.  I'll give Brohm some slack, he was trying to figure out how to patchwork together an offense from what he was left, but with what should be a much improved offensive line leading the way, I expect this group to really find their identity and lead.  I'll right now say this group finishes top 3 in the league in total offense.  Is that enough to compensate for what could be drastic drop from the defense?  That will likely be the difference between another 7/8 win type season and just being a really entertaining 5 win team that stays home after the Bucket game.
Key Players
| | | |
| --- | --- | --- |
| QB | | David Blough, Senior |
| QB | | Elijah Sindelar, Junior |
| C | | Kirk Barron, Senior |
| | . | |
| DT | | Lorenzo Neal, Junior |
| S | | Jacob Thieneman, Senior |
| P | | Joe Schopper, Senior |
36. 

Texas Longhorns
#6 in Big XII
Last year in this write up I told people to pump the brakes on Texas.  I feel like I'm right back in that same place.  Tom Herman did a lot of good behind the scenes, and a lot of the roster clean up that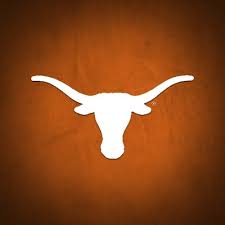 needed to take place, did take place.  One thing is for certain, he didn't cut corners to win now.  That is a guy who is confident that he won't be on the hot seat in 2019, even with another mediocre 2018.  Because right now, I think another mediocre season looks very possible, if not probable.  The talent is there, but talent has never been a problem in Austin.  The question is whether the talent is ready to produce.  There was plenty of "talent" on last year's team.  Hell, six guys left early for the NFL Draft, tied with Florida State and LSU for the most in the nation.  The problem is that only four got drafted.  When you have more early entrants as a program than you probably have a bit of a locker room issue.  Just how much better Texas gets in 2018 depends on finding consistent quarterback play, finding any semblance of a running game, and how quickly the 2018 class is ready to go.  If it seems like just yesterday that Shane Buchele was the savior of Texas football, it's because it was just 2016 when he was a true freshman throwing for over 500 yards in his first two games, with 7 touchdowns to go with one interception, and a double overtime home win over Notre Dame in his first game on campus.  The problem was his regression from 2016 to 2017 was pretty staggering.  His completion percentage was up slightly, and his yards per attempt were down, which make sense given the system change.  He failed to ever be a threat running the ball though, which is a must for the quarterback in Tom Herman's system.  Yes, he won a national championship with Cardale Jones, but unless Zeke Elliott is walking through that door, he needs some running from his quarterback.  Sam Ehrlinger gave him that..sort of.  He was the team's leading rusher, but that's not saying a whole lot at 385 rushing yards.  He was able to avoid sacks at a much better clip, behind a dismal offensive line.  Tom Herman has to hope what separates his quarterbacks this year is not who is best able to avoid the constant pressure that our offensive line doesn't nothing to slow.  While I did say Tom Herman has not taken short cuts, the running game is in such desperate need for help, that he brought in a couple of grad transfers to help ease the short term burden.  First is tackle Calvin Anderson from Rice, who created one of the biggest grad transfer recruiting battles since the rule change, ultimately picking Texas over Michigan.  The other is running back Tre Watson from Cal, who was a very good #2 back in 2015 and 2016, with 1,213 yards on over 5.0 ypc, and scoring 12 touchdowns.  He may not be the most talented back on Texas' roster but he's immediately the most proven commodity.  Not the most talented because incoming freshman Keaontay Ingram should immediately challenge for playing time.  The 4* recruit, ranked as the #6 running back in the country, is only the 13th highest rated recruit in Herman's 3rd ranked class nationally.  While Georgia and Ohio State were engaged in their much publicized battle for the mythical February recruiting national championship, it was Texas, not Alabama or Clemson, who slid in behind them.  Herman is trying to recruit the right fits, both system and personality, and he doesn't seem to be making talent sacrificed to do it.  But they still look a year away from competing for a Big XII championship to me.  By the end of the season though, they could be very dangerous.
Key Players
| | | |
| --- | --- | --- |
| WR | | Lil'Jordan Humphrey, Junior |
| G | | Patrick Vahe, Senior |
| K | | Joshua Rowland, Senior |
| | . | |
| DE | | Breckyn Hager, Senior |
| DE | | Charles Omenihu, Senior |
| CB | | Kris Boyd, Senior |
35. 

I

o

w

a

 S

t

a

t

e 

C

y

c

l

o

n

e

s
#5 in Big XII
Even a November swoon could do little to dampen the excitement of a quick turnaround in Ames that saw the Cyclones beat two AP Top 4 teams (#3 Oklahoma and #4 TCU) in the same month, and reach as high as #14 in the polls themselves.  New head coach Matt Campbell had already generated plenty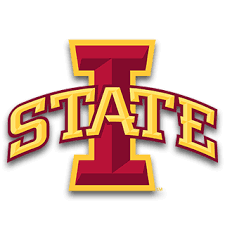 of buzz on the recruiting trail, and now he has some actual results to sell.  The two biggest "additions" to the 2018 roster weren't additions at all, but retentions.  First, was Campbell.  Granted in the grand scheme, an 8-5 season, with a Liberty Bowl win didn't turn the college football world on its head, but the rate the coaching carousel turns these days, it wouldn't have been surprising at all for a bigger name program to swoop him up.  It was still the program's best season since 2000.  Hell, one 7-6 season at Oregon, a place with FAR more recent success, got Willie Taggert the Florida State job.  The other was Kyle Kempt being granted a sixth year of eligibility.  Jacob Park was a lot of fun to start the year, but had his own issues, both on and off the field, which once again derailed the one-time blue chip prospect's career.  It was when Kyle Kempt took over at the start of October that things turned for the better.  He'll have to develop new targets, with Allen Lazard off to the NFL, and Trever Ryan, who was second on the team in receptions, as the sure handed possession target, graduated.  That starts with Chase Allen, who might have already been the best blocking tight end in the conference as a freshman, which granted isn't saying much considering the use of tight ends in the conference, but needs to become more of a weapon in the passing game.  David Montgomery was third in the Big XII in rushing, but far more due to quantity than quality.  His 258 carries was more than any Big XII back except for Justice Hill, and his 4.4 ypc carry was worst among the top 10 rushers in the Big XII, over a yard per carry worse than all but one.  Returning three starters on the line for the first time in three years is a start after a total lack of continuity the past few seasons.  Defensively the strength will shift from the linebackers to the line.  It should be a deeper unit across the board than a year ago, but lacking in big time playmaekrs, like last year had in Joel Lanning.  Marcel Spears, who had 107 tackles last year, needs to step up and be the leader.  With Lanning no longer drawing constant double teams, can Spears elevate his play?  The schedule is insanely front loaded.  With a home game against Oklahoma, plus road trips to Iowa, TCU and Oklahoma State, all four of whom could be ranked in the top 20, in the first six games, it's on Campbell and Kempt to keep this team together through what could be a rough (record-wise) start.
Key Players
| | | |
| --- | --- | --- |
| QB | | Kyle Kempt, Senior |
| RB | | David Montgomery, Junior |
| TE | | Chase Allen, Sophomore |
| | . | |
| DE | | JaQuan Bailey, Junior |
| LB | | Marcel Spears, Junior |
| CB | | Brian Peavy, Senior |
34. 

F

l

o

r

i

d

a 

A

t

l

a

n

t

i

c 

O

w

l

s
#1 in Conference USA
You don't have to like him, plenty don't, but after spending years failing up, Lane Kiffin finally had to hit the career reset button, and did so with resounding success.  After getting his feet wet, with a 1-3 start, the Owls won 10 in a row, including 9-0 in conference play.  They weren't even particularly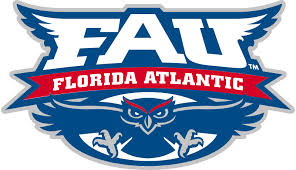 challenged, winning their division by 3 full games, including beating 2nd place FIU by 28 points; then winning the Conference USA Championship Game and their bowl game by a combined score of 91-20.  The best part for Lane was that his team was still pretty young, only graduating 5 starters.  They had five underclassmen make FIRST TEAM all-conference, among 11 returning players earn some sort of all-conference honor.  So how good can Florida Atlantic be?  S&P+ loved them last year, ranking them #11 overall, and #6 offensively.  With only one graduating senior, it's not surprising they return 90% of their defensive production, 8th best nationally.  The offensive numbers look low, but that's solely based on starting quarterback Jason Driskel deciding to retire.   The replacement options are both talented and troubling.  That seems to be the de facto Last Chance U that Lane is running in Boca Raton.  De'Andre Johnson and Chris Robison are vying for the starting job, after beginning their college careers at Florida State and Oklahoma, respectively, and both getting kicked out.  This is why this may all work out, this seems like the type of program Kiffin is ok running, at Florida Atlantic is just about the best FBS school to try to run it at.   As efficient as Driskel was, the offense was led by the run game.  Devin Singletary finished 4th in the nation with 1,796 yards, as only a sophomore, and the Owls as a whole, finished 6th with 283.2 ypg.  The five teams in front of them were the three service academies, Georgia Tech, and Arizona.  Florida Atlantic is the heavy favorite to win the conference again, but after doing that easily last year, the target is now higher.  They want to compete for a spot in the New Years Six, and while they won't get the boost in conference play that they would in the American or Mountain West, they do face both Oklahoma and Central Florida on the road in September.  So a chance to get that marquee victory is there.
Key Players
| | | |
| --- | --- | --- |
| RB | | Devin Singletary, Junior |
| TE | | Harrison Bryant, Senior |
| T | | Reggie Bain, Senior |
| | . | |
| LB | | Azeez Al-Shaair, Senior |
| CB | | Shelton Lewis, Senior |
| S | | Jalen Young, Senior |
33. 

Duke Blue Devils
#9 in ACC
While at first this seems high, this is a Duke team that finished on a 3 game winning streak, and 4 of their 6 losses were by one score, all but one of those 6 losses being to bowl teams.  Duke did it last year with defense, and there's a chance for this year's to be even better.  They finished third in the ACC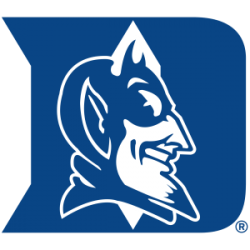 in scoring defense, and bring back eight starters on that side of the ball, joining only Clemson as teams returning multiple first team all conference players.  The secondary, in particular, has a chance to really be outstanding.  A year ago they were 2nd in the ACC, only allowing 50.6% of opponents passes to be completed, but still gave up 7.1 ypa, which put them in the bottom half of the ACC.  From there, it doesn't take a Duke math major to figure out that their yards allowed per completion was not great.  Defending down the field needs to improve.  Offensively, they need to attack down the field more, a lot more.  Daniel Jones was a completely unheralded recruit, out of Charlotte.  A smart kid, he gambled on himself by taking a walk on spot at Duke, rather than the more direct path to a starting job at Princeton.  He was a starter at Duke as a redshirt freshman, and a kid who big things were expected out of for his sophomore campaign last year.  Instead his completion percentage dropped by 7%, his yards per attempt by 0.7 yards, his touchdowns were down, and his interceptions were up.  Things may have ticked up at the end.  Aside from the FBS opener against Northwestern, his three best games of the year came in the final 3, all Duke wins, completing 64% of his passes (compared to 53% previously), averaging 258.3 ypg (up from 166.4 previously), and had 9 total touchdowns to 3 interceptions, which included 2 of his 3 highest rushing totals of the season.  That gives a lot of hope going into 2018, particularly with a guy with David Cutcliffe's reputation for developing quarterbacks leading him.  It's hard to imagine a David Cutcliffe offense finishing 11th in passing in the ACC, and last in yards per attempt, in back to back seasons.  If the offense is back to even average, the defense is good enough to put them in a position to be in the ACC Championship Game for the first time since 2013.  The number of tough opponents they draw on the road this year may prevent them from anything more than like an 8-4 type ceiling.  They face Northwestern and Baylor on the road out of conference, then have Georgia Tech, Pitt, Miami and Clemson as their ACC road games.  When 4 of your 6 road games are against teams I haven't gotten to in this countdown yet, that's not a recipe for rising above your station.
Key Players
| | | |
| --- | --- | --- |
| QB | | Daniel Jones, Junior |
| RB | | Brittain Brown, Sophomore |
| WR | | T.J. Rahming, Senior |
| | . | |
| LB | | Joe Giles-Harris, Junior |
| CB | | Mark Gilbert, Junior |
| S | | Jeremy McDuffie, Senior |
32. 

G

e

o

r

g

i

a 

T

e

c

h 

Y

e

l

l

o

w 

J

a

c

k

e

t

s
#8 in ACC
If TaQuon Marshall can take a major step forward as a passer, Georgia Tech has a chance to be one of the major surprise teams in 2018.  That's a huge if though.  Nobody is going to confuse this for an air raid attack, but the Yellow Jacket passing game needs to do just enough to keep you a little honest,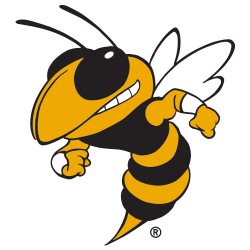 and be able to hit when they pick their spots.  Marshall wasn't able to do that last year, completing a horrific 37.1% of his passes, worst ever for a Paul Johnson quarterback, and worst in the nation by over 8%.  The flip side is that he ran for 1,146 yards, the most any quarterback at Georgia Tech has ever run for.  He combined with KirVonte Benton (1,053 yards) to give Johnson his first 1,000 yard duo since Joshua Nesbitt and Jonathan Dwyer in 2009.  It's an offense that typically spreads the carries out, but Johnson rode his two workhorses hard, for a combined 451 carries, no other player topping 36.  So even with that ultra effective 1-2 punch, the Wreck's overall rushing numbers were not where they needed to be, compared to years like 2012, where no player hit 700 rushing yards, but six had at least 430 and all had over 50 carries.  The guy they need to figure out how to get touches to is Nathan Cottrell, who averaged over 8 ypc, as is a home run threat every time he touches the ball.  The problem is his small frame, he doesn't generate much on the plays in between.  Defensively Johnson decided to make a change after the defense wilted down the stretch last year, surrendering 40 points to Virginia, 43 to Duke and 38 to Georgia, all in November, and all losses.  Those numbers are particularly unforgivable when you consider how the offensive style limits possessions.  So defensive coordinator Ted Roof is out, and replacing him is Nate Woody, who comes over after spending the last five years as defensive coordinator at Appalachian State.  This is Woody's first go in big time football, as the past five years at Appalachian State were his first five in the FBS.  He had spent his entire playing and coaching career at Wofford prior to that.  It's a late move to the big time for a 57 year old coach, but he brings an entirely new philosophy, switching to a 3-4.  It should be an interesting change for a defense that will rely heavily on it's linebacking duo.  Brant Mitchell manned the MLB spot last year, and in the new formation, Victor Alexander probably slides over and joins him as the other ILB.  It does leave a major question initially about pass rush.  It was almost non existent last year, and unless some new rush linebackers emerge, it could get even worse this year.  With those two in the middle, plugging up the run game, expect teams to throw often.  It could be a case of Georgia Tech having to simply win a bunch of shootouts.  Which, if Marshall can even get up to between 45% and 50% as a passer, they will be fully capable of doing.
Key Players
| | | |
| --- | --- | --- |
| QB | | TaQuon Marshall, Senior |
| RB | | KirVonte Benson, Junior |
| G | | Parker Braun, Junior |
| | . | |
| LB | | Victor Alexander, Senior |
| LB | | Brant Mitchell, Senior |
| P | | Pressley Harvin, Sophomore |
31. 

O

r

e

g

o

n

 D

u

c

k

s
#5 in Pac XII
How often does promoting the popular coordinator to head coach work at a school that has enough sway to be conducting a real search?  Seemingly never.  Ask LSU fans how happy they are right now.  Oregon is only in this predicament because they failed last time they promoted a coordinator, in Mark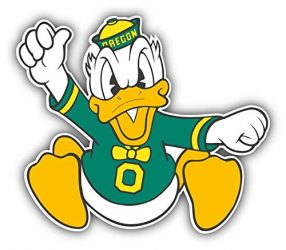 Helfrich.  After Willie Taggert left for Florida State the Ducks now have their third head coach in three years.  This for a program that has played for two national championships in the last eight years.  After falling off a cliff to 4-8 in 2016, Oregon slightly bounced back last year to at least go 7-6 and reach a bowl game.  Mario Cristobal was wrongly fired at FIU, but I don't think he deserves this job.  Maybe it's universal karma or something.  The graduation of Royce Freeman is a massive loss, after finishing 2nd in the Pac 12 in rushing, but the return of quarterback Justin Herbert should be huge.  We could see what we haven't seen in Eugene since the days of Joey Harrington, a pass happy offense.  It wasn't just Freeman who graduated, but also Kani Benoit, the duo totalling over 2,000 yards in 2017.  Tony Brooks-James is the only experienced returning back, and he didn't show nearly the pop of those two guys.  When Justin Herbert played, Oregon was 6-2, and averaged 49.1 ppg.  In the 5 games he missed, the Ducks were 1-4 and averaged 15 ppg.  This 34 ppg back might help?  They add Wake Forest transfer Tabari Hines to a deep group of wide receivers.  It should be the best Oregon passing attack we've seen in a long time.  But Taggert brought defense with him, and that is how Oregon will get back into the Pac 12 North title discussion.  They return 7 starters from a defense that finished top 4 in the conference in total defense.  They took a big hit this week with the dismissal of senior linebacker Fotu Leiato who was the star of the spring game on that side of the ball, but there was also no guarantee he was even going to be a starter.  That's how deep this Oregon defense looks on paper.  Really the only reasons this isn't a top 15 team is because of the questions with the coaching staff, and the fact that they are going to have to look so far outside their program identity offensively to win.
Key Players
| | | |
| --- | --- | --- |
| TE | | Jake Breeland, Junior |
| C | | Jake Hanson, Junior |
| G | | Calvin Throckmorton, Junior |
| | . | |
| DE | | Jalen Jelks, Senior |
| LB | | Troy Dye, Junior |
| S | | Ugo Amadi, Senior |
30. 

NC State Wolfpack
#7 in ACC
2017 was arguably as talented an all around team as NC State has ever fielded, and yet after reaching as high as #14 in late October, losses in 3 of 4 sent them right back out of the polls.  They wound up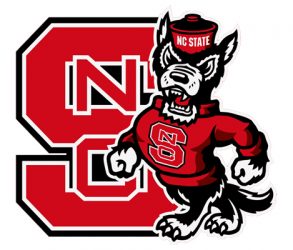 having seven players selected in the NFL Draft.  Only Alabama had more.  So where does the program go from here, now without those 7 Draftees, considering they managed a 9-4, Sun Bowl season, with them?  Dave Doeren has clearly built stability in Raliegh.  They have now been to four straight bowl games for the first time since 2000-2003.  Their final AP Poll ranking of #23 last year was the best since #12 in 2002, and the second best for the program going back to 1994.  But can they take that next step?  For a program that will be "celebrating" the 40th anniversary of their last conference championship next season, that has been the ongoing question.  The answer for this year, is probably not.  The 2014 and 2015 classes that make up the bulk of the upperclassmen were Doeren's top two rated classes to date, so the depth is there, even if we don't know all the names yet.  Offensively, even without Nyheim Hines and Jaylen Samuel, they should still be ok because Ryan Finley is back, but will have to shoulder more of the load.  Considering he was third in the conference in passing yardage, while finishing second in attempts, that feels like a weird thing to say, but those were a lot of safe throws.  He was also second in completion percentage, and had the lowest interception rate, but the 7.4 yards per attempt needs to get up over 8, and they need to trust him more in the red zone, because there are certainly questions in the running game.  There is no reason, with as much as he threw the ball, and having a mismatch like Samuels, for him to only have 17 passing touchdowns.  The Wolfpack had only 9 passing touchdowns in 60 redzone trips, part of the reason they were worst in the ACC, and #119 nationally, in red zone offense.  The defense is littered with question marks, which will happen when your entire defensive line is drafted.  They will lean more on a secondary, which got picked on quite a bit last year, mainly because of how good the front was against the run.  The overall numbers don't look great, but teams were also throwing the ball 35.6 times per game against them, second most behind Wake Forest.  Was that because of how good the run defense was, or how vulnerable the secondary was?  They better hope it was the former.
Key Players
| | | |
| --- | --- | --- |
| QB | | Ryan Finley, Senior |
| WR | | Kelvin Harmon, Junior |
| C | | Garrett Bradbury, Senior |
| | . | |
| LB | | Germaine Pratt, Senior |
| S | | Jarius Morehead, Junior |
| P | | A.J. Cole, Senior |
29. 

T

C

U

 H

o

r

n

e

d

 F

r

o

g

s
#4 in Big XII
After back to back AP Top 7 finishes in 2014 and 2015, giving them 5 in 8 years, TCU dropped to 6-7 in 2016, only the second time the program had lost 7 games in a season in Patterson's 16 years at the helm.  How do you get a bounceback?  A quick infusion of talent, which is exactly what they got.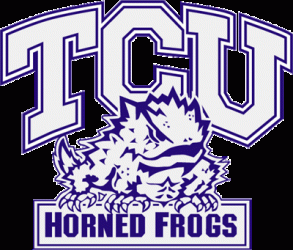 Transfer Kenny Hill gave them a spark at quarterback, while Horned Frogs also took home the Big XII awards for Defensive Newcomer (Ben Banogu), Offensive Freshman (Jalen Reagor) and Defensive Freshman (Ross Blacklock).  If not for Will Grier at West Virginia, Hill may have given TCU a clean sweep.  So how can Patterson pull it off two years in a row.  Hill is gone, as are half of his two headed backfield, two of his four starting receivers, and three starting offensive linemen.  TCU and Patterson should be in a position of trust now, they are with me, that he can figure it out.  He's a defensive guy at heart, and he'll have to get back to his roots this year, because that's where the talent is heavily weighted.  That's what he got back to last year, and they should be even better on that side of the ball this year.  IN an offensive minded league, TCU was the one school playing defense last year, leading the conference in scoring defense, total defense, rushing defense, passing defense and sacks.  Their red zone defense was particularly stifling, at 69.4%, second best nationally.  Granted some of that was luck, with opponents converting an atrocious 9 of 16 red zone field goals against them.  Don't try and credit them either, they blocked one kick all year, of any kind.  I can't even confirm that one block was even a field goal, let alone a red zone field goal.  Still they locked down in tight.  They only surrendered 16 red zone scores all year, and only 5 on the ground.  Only Clemson, and their all world defensive line, allowed fewer.  After back to back wins over Oklahoma State and West Virginia early in the year, TCU lost their final three regular season games against ranked teams, including twice to Oklahoma, by a combined 42 points.  Last year, they won with defense, but had enough offense when they needed it.  They put up 44 and 31 on Oklahoma State and West Virginia, when their defense allowed 31 and 24.  I'm not sure they have quite the offense to do that, and you can't win every single week with just defense in the Big XII.  TCU had the conference's best, and they still surrendered over 30 points 5 times in 13 games.  So it feels like a half step back year, not a full step back like in 2016 though.
Key Players
| | | |
| --- | --- | --- |
| RB | | Darius Anderson, Junior |
| WR | | KaVonte Turpin, Senior |
| WR | | Jalen Reagor, Sophomore |
| | . | |
| DE | | Ben Banogu, Senior |
| LB | | Ty Summers, Senior |
| CB | | Jeff Gladney, Junior |
28. W

a

k

e

 F

o

r

e

s

t

 D

e

m

o

n 

D

e

a

c

o

n

s
#6 in ACC
Wake Forest is the next in the group of really good middle part of the ACC.  The question for them is the same as it is for all the other ones, how to take that next step up to compete with Clemson.  Aside from a hiccup in the season finale against Duke, the Demon Deacons were playing really good football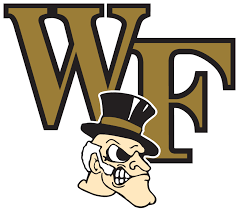 to close last season.  No shame in a loss in South Bend, and otherwise they beat Louisville, NC State, Texas A&M and on the road at Syracuse.  Their offense really sprung to life, averaging 41.8 ppg over those final six.  The offense returns fairly in tact, with the notable exception of quarterback John Wolford.  They don't toally lack for experience.  Kendall Hinton began 2015 as the starter as a true freshman.  After an injury and falling to second string, he now has a chance to retake the job as a redshirt junior three years later.  Assuming he isn't a major dropoff, the rest of the offense looks ready to roll.  The entire starting offensive line returns, including three All-ACC players.  Two of the three starting receivers return, led by Greg Dortch, who had a breakout freshman campaign as both a receiver and a kick returner.  The only surprising loss was second leading receiver.  Tabari Hines taking a graduate transfer to Oregon, but that may just open more chances for Scotty Washington who plays that deep threat better anyway.  The defense was last in the ACC at over 450 yards allowed per game, but they were also on the field more than any defense in the ACC, with 1,069 defensive snaps.  Their 5.6 ypp at least moves them up a tick to #11.  Under Dave Clawson, this is never going to be an elite defense, but they need to take advantage of the chances when they get them.  They surrendered first downs on nearly 40% of their opponents third down opportunities.  That needs to improve.  They finished tied for 2nd in the ACC in turnover differential, but at their pace of play, expecting to lead the conference in fewest turnovers in back to back years feels overly optimistic, so creating more turnovers, in addition to better third down defense, is where they can find massive hidden gains without overall defensive improvement.  That should come from the secondary which was loaded with sophomores a year ago.  The early departure to the NFL of Jessie Bates stings, but hard to blame a kid when he's drafted in the second round.  Essang Bassey is ready to become a star at cornerback though.
Key Players
| | | |
| --- | --- | --- |
| WR | | Greg Dortch, Sophomore |
| T | | Justin Herron, Senior |
| C | | Ryan Anderson, Senior |
| | . | |
| CB | | Essang Bassey, Junior |
| S | | Cameron Glenn, Senior |
| P | | Dom Maggio, Junior |
27. 

U

t

a

h 

U

t

e

s
#4 in Pac 12
2017 wasn't a disaster, but certainly didn't go to plan either, with a 6-6 regular season, followed bu a convincing win over West Virginia in their bowl game.  The schedule did them no favors, drawing the top 4 teams from the North as their crossover opponents, missing Cal and Oregon State.  The Utes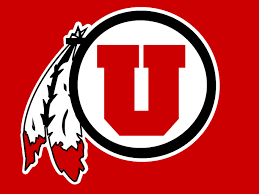 went 0-4 in those games, but 3 were one score games, as 4 of their 6 losses overall were.  The offense should improve substantially, with the return of Tyler Huntley, as well as leading rusher Zack Moss.  More importantly, Troy Taylor is entering his second season, and his schematic overhaul last year now had a full offseason to gel.  If Moss can build off the way last season ended, that will eleviate a lot of the pressure from Huntley.  Moss had 346 rushing yards and 3 touchdowns in season ending wins over Colorado and West Virginia.  That was with Huntley missing the Colorado game, and not being effective against West Virginia.  It's on Taylor to figure out how to protect Huntley, both in terms of keeping him on the field, and protecting him from bad decisions.  His interception rate of 1 per 31.2 throws was the highest in the Pac 12 among quarterbacks who threw at least 250 passes, and why the Utes threw the second most interceptions in the league.  Huntley also missed 3 games with injury, and parts of two others.  He had 143 carries, without being particularly effective as a runner, with just 3.4 ypc.  You would think that was reason to try and limit his hits late in the year, but in spite of missing the entirety of the season finale with an injury, he closed the season with his three highest carries totals, being 20, 25 and 25.  Yet he ran for just 156 yards on those 70 carries.  Part of the problem last year was finding a reliable target aside from Oregon transfer Darren Carrington.  Now Carrington is gone, but while everyone else is back, none of them proved to be that #2 guy.  The pool of experienced players at wide receiver is so deep this year, that you have to imagine a couple guys will prove themselves.  Special teams isn't just a strength for this program right now, they are an absolute weapon.  Matt Gay returns as placekicker after setting a Pac 12 record with 30 made field goals, and winning in 2017 Lou Groza Award as the nation's best kicker.  Punter Mitch Wishnowski is a year removed from winning the Ray Guy Award as the nation's best punter in 2016, but he still led the Pac 12 in net punting, and was a finalist for the award against in 2017.  Those two help erase a lot of holes, of which this team, returning 16 starters overall, including 9 on defense, does not have many of.  USC is in a mini-reloading year after Sam Darnold, and have to come to Salt Lake City, and Arizona, Arizona State and UCLA are all undergoing coaching transitions.  The crossover games remain difficult, with Cal and Oregon State still off the schedule, and it's a 4 home/5 away year for the Utes.  But schedule aside, the division seems to break right for Utah.
Key Players
| | | |
| --- | --- | --- |
| QB | | Tyler Huntley, Junior |
| C | | Lo Falemaka, Senior |
| K | | Matt Gay, Senior |
| | . | |
| DE | | Bradlee Anae, Junior |
| CB | | Julian Blackmon, Junior |
| P | | Mitch Wishnowski, Senior |
26. 

Kansas State Wildcats
#3 in Big XII
Get ready for another stereotypical Phase 2 Bill Snyder team.  You probably can't name a single starter if you aren't a Big XII fan, but after a "rebuilding" 2017 season where they got some players some seasoning, they come back with a roster chalk full of starting experience.  The Wildcats didn't list a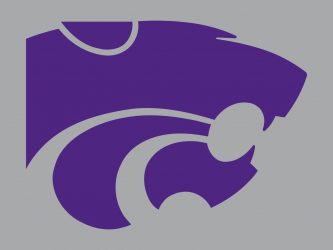 single senior on offense in the bowl game two-deep.  They did have a couple of transfers though, most surprising being all-conference fullback Winston Dimel.  A whole lot is going to depend on quarterback health, which has been an ongoing issue since Collin Klein left following the 2012 season.  You'd be hard pressed to find a team with worse quarterback health luck over the past few seasons than Kansas State.  The upside to losing their top two quarterbacks a year ago is that it allowed redshirt freshman Skylar Thompson to see the field for the final six games of the season, being named Big XII Offensive Freshman of the Year.  He was wildly inconsistent, but the good looks really, really good.  In their win over Oklahoma State he completed 77% of his passes for over 200 yards, 3 touchdowns and no picks; plus another 93 yards and a touchdown running the ball.  More important, he wins.  He took over a 3-4 team on a 3 game losing streak, and won 5 of their final 6.  The problem for Thompson, and I suppose good news for Kansas State, is that Alex Delton might be better.  Delton, healthy again, took over for an ineffective Thompson in the Cactus Bowl, was 7-10 for 52 yards and a TD, plus 158 rushing yards and 3 touchdowns.  Jesse Ertz, the starter to begin 2017, is gone, but Delton and Thompson are both back.  Their skill sets are different enough that they may be able to co-exist.  Defensively, the line should be really good.  The question is whether they can be good enough to cover for the back end.  D.J. Reed left early for the NFL, but Duke Shelley, who earned all-conference honors playing across from him returns.  The question is, what is the issue if you had a pair of NFL caliber players at corner?  Because the secondary issues were massive.  The Wildcats surrendered over 300 ypg, second worst in the country.    They were also targeted the most times, facing 492 pass attempts.  Their completion percentage allowed and yards per pass allowed suggests volume was a big part of the problem, but at #85 in passing defense based on S&P+, there is plenty of room for improvement.  With Reed gone, that improvement may have to come in the form of what could be the best defensive line in the Big XII, generating more pressure with just four than they did last year.
Key Players
| | | |
| --- | --- | --- |
| QB | | Skylar Thompson, Sophomore |
| RB | | Alex Barnes, Junior |
| T | | Dalton Risner, Junior |
| | . | |
| DE | | Reggie Walker, Junior |
| DT | | Trey Dishon, Junior |
| CB | | Duke Shelley, Senior |
Next up is the top 25!!!!
25. 

O

k

l

a

h

o

m

a 

S

t

a

t

e

 C

o

w

b

o

y

s
#2 in Big XII
Mike Gundy has proven he doesn't need elite offensive talent to run an elite offense in Stillwater, but last year he had it across the board, as talented an offense as he's ever had.  That's why a 10-3 season felt like a letdown, particularly considering all 3 losses came at home, something the program hadn't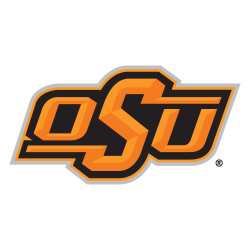 done since Gundy's first season, 2005, when they went 4-7 overall, and only won 1 Big XII game.  They also won double digit games for the third consecutive season for the first time in program history.  For the naysayers who point to the increased number of games, those three straight 10-3 seasons were also the first time the program had three straight seasons of 3 or fewer losses, since Pappy Waldorf did it for five straight years from 1929-1933 at what was then Oklahoma A&M.  Long before Mike Gundy showed up and started slinging the ball all over the yard, Oklahoma State had developed a bit of a reputation as a running back school.  Obviously Thurman Thomas and Barry Sanders in the mid to late 80s, but before them Terry Miller and Ernest Anderson in the late 70s and early 80s were great too.  In fact in about a 13 year stretch from 1975-1988 the school had four different starting running backs who finished with over 3,780 career rushing yards, among six who have done it in school history.  For comparison sake, Ohio State has had two…ever.  It might be time for the Cowboys to get back to that with Justice Hill.  With a repeat of his 2017 season, Hill will join that 3,700 yard club, and would actually slide past Barry into 5th in school history.  The issues are whether the workload was starting to wear on him last season.  He struggled in the final two regular season games before regaining form in the bowl game.  He had the 11th most carries of any running back in the nation, and on his 5'10", 185 pound frame, that may have worn on him.  When you consider the fact that all ten backs with more carries than him weighed more than he did, and all but one had fewer receptions, you could argue he had the most wear of any back in the nation last year.  And that was with an NFL QB (Mason Rudolph) throwing to a pair of NFL WRs (Washington and Ateman).  They need to replace that production, because it's impossible to ask Hill to do more.  Dillon Stoner showed as a freshman the tools to likely be Oklahoma State's next all-American candidate receiver, but the competition to throw him the ball appears wide open.  Junior Taylor Cornelius and redshirt freshman Keondre Wudtee led the competition in the spring, but not all of the participants were there yet.  Cornelius seemed to have the lead after spring practice, but Hawaii grad transfer Dru Brown doesn't arrive until the fall.  Brown had a solid two years as the starter on the islands, completing 60% of his passes, with a better than 2:1 TD:INT ratio, but his pocket awareness was awful and he took too many sacks.  4* dual threat quarterback Spencer Sanders, from Denton, Texas, is also set to join the program in the fall, and was not an early enrolee.  Gundy has not hesitated to start freshman quarterbacks in the past, Rudolph himself took over the job as a freshman in 2013.  The quarterback question is huge, but Gundy has earned trust there.  Hill is a stud, and the defense should be improved under a new defensive coordinator, with a new 4-2-5 look, predicated off a strong front 7…er, 6, that will allow the Cowboys to get away with playing 5 in the back more often.  With Oklahoma taking a step back, and no strong #2 on paper appearing right now, a lesser Oklahoma State team may reach the conference championship, after a loaded 2017 version could not.
Key Players
| | | |
| --- | --- | --- |
| RB | | Justice Hill, Junior |
| WR | | Dillon Stoner, Sophomore |
| K | | Matt Ammendola, Junior |
| | . | |
| DE | | Jordan Brailford, Junior |
| LB | | Justin Phillips, Senior |
| LB | | Calvin Bundage, Junior |
24. 

Stanford Cardinal
#3 in Pac 12
I'm generally of the mindset that any running back should go pro as soon as they have the option.  It's a limited shelf life, and there is more value in getting to that second contract a year younger than in slightly improving your draft stock, at great injury risk.  So when the Doak Walker Award winner, as the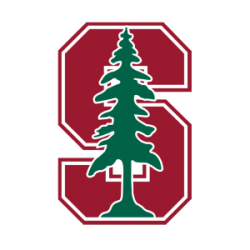 nation's best running back, decides to come back to school, it really is a head scratcher.  Bryce Love set a school record, and finished second nationally in total rushing yards, and yards per carry, among qualified running backs.  Stanford was 3 points away from being Pac 12 champions a year ago, but in the one game Love missed, they needed a late miracle to squeak out a 1 point win over lowly Oregon State.  That's how important he is.  But it also shows just how little help he got.  Stanford had a 2,000 yard rusher, and still finished 10th in the Pac 12 in total offense, thanks to a passing game that completed a conference worst 57% of their attempts, for a measly 186 ypg, second worst in the conference.  Congrats Stanford, your passing attack was slightly more potent than Rich Rod's with a glorified receiver under center.  In fairness, once David Shaw made the move from Keller Chryst to K.J. Costello, the passing game slightly improved.  Costello didn't have enough pass attempts to qualify, but he would have been 3rd in the nation in Total QBR with 88.1 (behind only Baker Mayfield and Khalil Tate) if he did.  That sort of shows a weakness in that stat.  Basically he didn't throw interceptions, and he didn't take sacks.  He still completed below 60% of his passes, his 7.4 ypa was #59 nationally, and he wasn't a huge rushing threat.  He averaged 137 passing yards per game, even only counting the games he both started and finished.  But there was definitely improvement, enough that a full offseason of #1 reps, which he didn't have last season, gives hope for big strides forward.  If it doesn't work, competition is coming in the form of, not one, but two, true freshmen.  The top two rated recruits in Stanford's class are pro-style quarterbacks, both ranked by 247 Composite rankings among the top 10 pro style quarterback recruits nationally, in Tanner McKee (#46 overall, #3 pro style QB) and Jack West (#235 overall, #10 pro style QB).  Cameron Scarlett's improvement as a running back would also afford new offensive coordinator Tavita Pritchard, who was elevated after spending the last five years as a position coach, the ability to spell Love a little more.  Scarlett has been great as a returner, but it hasn't translated fully to running back.  Even in that Oregon State game that Love missed, and Scarlett got the first team carries, he managed only 72 yards on 17 carries.  The talent is clearly there though.
Key Players
| | | |
| --- | --- | --- |
| RB | | Bryce Love, Senior |
| WR | | J.J. Arcega-Whiteside, Senior |
| G | | Nate Herbig, Junior |
| | . | |
| LB | | Bobby Okereke, Senior |
| LB | | Jordan Perez, Senior |
| P | | Jake Bailey, Senior |
23. 

B

o

i

s

e 

S

t

a

t

e

 B

r

o

n

c

o

s
#1 in Mountain West
In Bryan Harsin's four years at Boise State, the Broncos have averaged 10.5 wins per season, won a pair of Mountain West Conference titles, and gone to a New Years Six bowl.  As good as that looks, had Harsin not been a Boise State player from 1995-99, when they tasted their first FBS success, and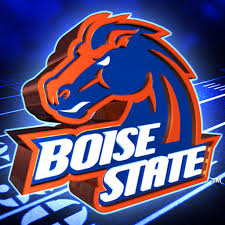 then been a grad assistant, turned position coach, turned offensive coordinator from 2001-10, including being the offensive coordinator for that stunning win over Oklahoma, even that may not have been enough.  Because during his predecessor's time in Boise, the program averaged 11.5 wins per season, won 5 of 8 conference titles, and won a pair of BCS bowls.  But Harsin doesn't get the credit for turning back around what appeared to be slipping in Peterson's last year, and reach a Fiesta Bowl in 2014.  But if Boise fans want more, and why shouldn't they, this might be the group to give it to them.  They haven't been that far away.  The last two years, Boise has finished #25 and #19 nationally in S&P+, both years better than the 2014 team that did go to the Fiesta Bowl.  This year could be the best roster they've had since 2011, when a Dan Goodale missed chip shot field goal against TCU cost them a puncher's chance at playing LSU for a national championship.  Defensively, where the Broncos return 9 starters, all 9 of whom were all conference in 2017, is where Boise State can go from class of the conference to a national conversation.  If Leighton Vander Esch had passed up being a first round NFL pick to return, we would be discussing them among the national elite.  Instead, the linebackers are enough of a question mark to simply relegate them to probably being the best defense of the group of five.  Returning your entire line and secondary, all eight of which were named all-conference, should at least get you that.  Offensively Boise State returns 1,000 yard rusher Alexander Mattison, but they want a lot more of him.  His production has not matched the share of the carries he gets.  He'll need to take his game up a notch, because while Brett Rypien is probably the best quarterback in the Mountain West going into 2018, I have no idea who he is going to throw it to.  Cedrick Wilson was option A, B and C last year, and otherwise dump it to tight end Jake Roh.  Both guys graduated, leaving it on A.J. Richardson and Sean Modster as the most experienced targets.  Both became more established options down the stretch last year, and were looking to build on that going in 2018, but then over the final two games, being the WAC Championship against Fresno State and the Las Vegas Bowl against Oregon, they combined for 6 catches across two games.  At Boise State, nobody cares if you can pile up catches against UNLV or San Jose State.  There are only a couple of marquee (read loasable) games per year, and Richardson and Modster disappeared.  That does raise the question of what the bar is for Boise State.  They, perhaps more than any other school, were responsible for getting the Group of 5 a seat at the table.  But now that the seat is guarenteed, is it any longer as meaningful as when Boise got there in 2006?  2014's Fiesta Bowl appearance would suggest no.  Is a CFP birth too lofty?  Perhaps, but if there's a program to challenge it, and a roster to accomplish it, it's this one.  The issue remains the schedule.  Winning at Oklahoma State would be nice, but the Mountain West isn't pulling it's weight right now.  Aside from Fresno State, and then only barely, there is nobody Boise State could beat in conference that would generate any buzz.
Key Players
| | | |
| --- | --- | --- |
| QB | | Brett Rypien, Senior |
| RB | | Alexander Mattison, Junior |
| T | | Ezra Cleveland, Sophomore |
| | . | |
| DE | | Curtis Weaver, Sophomore |
| DT | | David Moa, Senior |
| CB | | Tyler Horton, Senior |
22. 

F

l

o

r

i

d

a 

S

t

a

t

e

 S

e

m

i

n

o

l

e

s
#5 in ACC
Only 5 years removed from a national championship, Florida State is undergoing a program reset.  Both with a new coach, and a near total defensive turnover.  Having 6 players depart early for the NFL from a team that needed a three game winning streak to finish the season (over lowly Delaware State, Florida and UL Monroe) just to get bowl eligible, and then lost its coach be ranked in the top 25 seems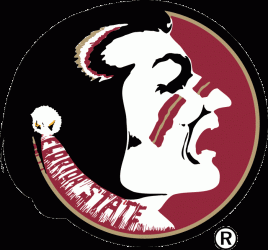 optimistic, but it may also be just what the program needed.  It was clear, for whatever reason that the marriage with Jimbo Fisher wasn't working anymore, for whatever reason, and Willie Taggert seems like a perfect fit.  This is Taggert's fourth head coaching job in seven seasons, but he built Western Kentucky from 2-10 into a bowl team in three years, and South Florida from 2-10 to 10-2 and ranked in the top 20 in four.  The resources he has here are obviously much greater.  In year one, he may have to rely on simply outscoring everybody.  The Seminoles appear capable of doing that, after struggling mightily on offense last season, averaging only 351 ypg, second worst in the ACC.  Florida State's 2017 season was lost when they lost their starting quarterback for the season.  Now they reap the benefits of having two players, both only sophomores, with a full year of starting experience under their belt in Deondre Francois and James Blackman.  Francois still wasn't fully healthy in the spring, so that quarterback competition has been delayed until the fall.  Whoever wins the job will have a hell of a 1-2 punch in the backfield to count on, with Jacques Patrick turning down the NFL to return for his senior season, and joining Cam Akers, who was all-ACC as a true freshman last year.  The two combined for 1,617 rushing yards and 13 rushing touchdowns last season, but both need to work on being better in the pass game, both blocking and catching balls.  Defense is where the major concern is, with only two starters returning, and tons of questions in the back seven.  Obviously the talent is there, the talent is always there in Tallahassee, but it's young.  The line is the only area with any amount of certainty, and even that is relative, with two starters gone to the NFL, both picked in the first half of the draft.
Key Players
| | | |
| --- | --- | --- |
| RB | | Cam Akers, Sophomore |
| C | | Alec Eberle, Senior |
| K | | Ricky Aguayo, Junior |
| | . | |
| DE | | Brian Burns, Junior |
| DT | | DeMarcus Christmas, Senior |
| CB | | Stanford Samuels, Sophomore |
21. 

B

o

s

t

o

n

 C

o

l

l

e

g

e 

E

a

g

l

e

s
#4 in ACC
It was just 2015 when Boston College failed to win an ACC game, and yet two years later, with a young team, Steve Addazio had the Eagles winning 5 of 6 to play in their second consecutive bowl game.  Can they take the next step, and compete for an ACC Championship?  It would be a lot easier if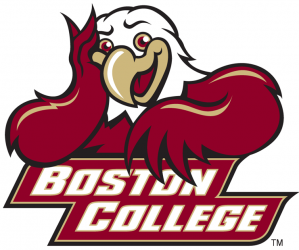 Clemson wasn't in their same division.   The Tigers weren't exactly the same beast when the Eagles went to back to back ACC Championship Games a decade ago.  That 2007 Boston College team had Matt Ryan, this version is a quarterback away from being a serious threat to Clemson.  The running game should be outstanding, but can they do it with absolutely zero passing game?  They have the horse to try it in A.J. Dillon.  Last year as a true freshman Dillon ran for 1,432 yards, but he was really only the starter for half the season.  Over the first six games he averaged 55.5 ypg on 3.7 ypc, and scored 2 touchdowns.  Over the final seven games?  179.4 ypc (including a pair of 200 yard games) on 6.0 ypc, and scored 12 touchdowns.  Only a few months out of high school.  He's a big kid, but now with a full offseason in a college weight program, he could be scary to attempt to bring down.  A couple of questions, while that pace over the second half of the season would have made him the nation's leading rusher (he was actually #12), it would also have given him 60 more carries than anyone in the nation.  Can he handle that load?  And these days you can't be a non factor in the passing game, as a feature back, but Dillon wasn't.  He didn't have a single reception, only three other backs among the top 20 nationally in rushing finished with single digits in receptions, and the next fewest was 6.  But that is quibbling, the issue is finding a quarterback.  Boston College primarily used Anthony Brown, and he returns, but was not overly effective, completing just under 52% of his passes, on a mere 5.3 ypa, with 11 touchdowns to 9 interceptions.  That's why even though his overall Total QBR was at least ok, his Expected Points Added on Pass Attempts was actually negative, the 6th lowest in the FBS.  That was before his tore his ACL.  Nobody in the spring looked like a threat to replace him though, and he should be good to go for the season.  He has to improve though, to keep the offense humming like it did over the second half, because asking for Dillon to continue that torrid pace is unreasonable.  Jon Hilliman, who had 2,222 rushing yards in his Boston College career, and was as a good a backup as there was in the country, transferred to Rutgers, so there really is no option if Dillon is hurt or needs rest.
Key Players
| | | |
| --- | --- | --- |
| RB | | A.J. Dillon, Sophomore |
| TE | | Tommy Sweeney, Senior |
| T | | Chris Lindstrom, Senior |
| | . | |
| DE | | Zach Allen, Senior |
| LB | | John Lamot, Sophomore |
| S | | Lukas Denis, Senior |
20. I

o

w

a

 H

a

w

k

e

y

e

s
#7 in Big Ten
While going 8-5 in 2017 was nothing special, the schedule gods could not have been any less kind to the Hawkeyes.  They drew the top 3 teams from the East as crossover opponents (Ohio State, Michigan State and Penn State), had rival Iowa State (in an up year) on the road, and had their two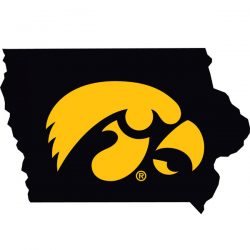 toughest divisional games (Wisconsin and Northwestern) both on the road.  Really the only loss they probably would like back was the blown second half lead at home against Purdue.  They lost on the last play to Penn State, in overtime to Northwestern, and by one score at Michigan State.  Now they get Iowa State, Wisconsin and Northwestern all at home; and flip Ohio State and Michigan State for Indiana and Maryland.  The unfortunate part is that now the schedule falls in their favor in what looks to be a setup year.  Don't get me wrong, Iowa should still be good this year, but they have the making to be REALLY good in 2019.  This is a two deep loaded with juniors.  The most important thing is to get Nate Stanley back to his early season form, when he was playing as well as any quarterback in the conference, before having a very uneven, at best, second half.  Stanley was outstanding at ball protection, considering the volume with which he threw, leading the Big Ten in TD:INT ratio, and finishing second to Michigan State's Brian Lewerke in interception rate.  It's critical he get that completion percentage up, those 3rd down conversions are going to fall more on his shoulders.  It's critical because both Akrum Wadley and James Butler graduated, making the running back position a huge question mark.  Neither back was overly effective last year, Wadley was at least durable though.  Part of the reason Iowa struggled in the run game, finishing 11th in the conference.  Toren Young and Ivory Kelly-Martin are the most experienced replacements, but each still primarily solely used in garbage time minutes a year ago.   Stanley will have his top targets returning, most importantly being tight end Noah Fant, who was an absolute killer in the red zone, with 11 touchdowns.  Part of the reason why Iowa had the fourth most red zone passing touchdowns in the conference, while running the Big Ten's third worst red zone offense.  Combined with T.J. Hockenson, who himself had 24 catches for 320 yards and 3 touchdowns, the Hawkeyes appear to have the best tight end combo in the Big Ten.  Beyond Fant, wideout Nick Easley returns, but it remains to be seen who serves as the complimentary piece, with Easley working the middle of the field.  The most intriguing is sophomore Ihmir Smith-Marsette, who probably needs to add some weight to his 6'2″ frame, but had 5 receptions over Iowa's final 2 regular season games, and is a bigger threat to stretch the field.  The defense lost arguably the best linebacker and best cornerback in the conference, and I don't mean to diminish what that means for a program that can't simply reload, but in terms of overall depth, Iowa could be better this year, with 15 juniors or seniors in the two deep.  A defense that was second in the conference in turnovers created may not match that number, but could be consistently better.  Even with their schedule, catching Wisconsin this year is a tall task, but the goal is to be close enough to be the favorite to get back to Indianapolis in 2019.
Key Players
| | | |
| --- | --- | --- |
| QB | | Nate Stanley, Junior |
| WR | | Nick Easley, Senior |
| TE | | Noah Fant, Junior |
| | . | |
| DE | | Anthony Nelson, Junior |
| LB | | Nick Niemann, Sophomore |
| S | | Jake Gervase, Senior |
19. 

N

o

r

t

h

w

e

s

t

e

r

n 

W

i

l

d

c

a

t

s
#6 in Big Ten
There are four teams in my Top 20 who didn't lose a player early to the NFL Draft.  Three of them are Big Ten schools, starting with Northwestern, which is a big reason I'm bullish on the conference following up a fantastic bowl season, with their best overall season in close to two decades.  First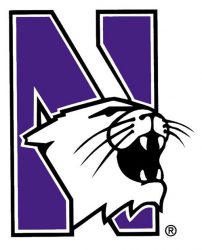 things first, the Wildcats need to make sure a key returning piece is returning 100%, in starting quarterback Clayton Thorson.  Thorson is being listed in some places as a top 5 overall pick in the NFL Draft next year, but after suffering a torn ACL in the Wildcats' Music City Bowl win over Kentucky, it's unclear exactly when he'll be ready to start 2018.  He'll be needed with the graduation of Justin Jackson, perhaps the most underappreciated football player in Big Ten history.  Jackson wound up his career last year with 5,440 rushing yards, #11 in NCAA history, and 2nd in Big Ten history.  You might win some bar bets with the question of the 2nd leading rusher in Big Ten history.  But aside from Jackson, there is returning talent all around, starting with 4 offensive linemen, and the two leading receivers from an offense that finished fourth in the conference in both scoring offense and total offense.  They add Solomon Vault back into the mix as well after missing all of 2017 with an injury.  Vault had 190 yards of offense in 2016, but more importantly he has 4 career return touchdowns, and has twice been named all-Big Ten as a returner.  He relieves a lot of field position issues after Northwestern had the fewest kick return yards a year ago, and finished in the bottom half in punt return yardage too.  Jackson's replacement, rising sophomore Jeremy Larkin, looks like another star in the making, actually rushing for more yards per carry than Jackson.  He really came on late last season, rushing for 329 yards over the Wildcats' final five games (including the bowl), on a whopping 9.7 ypc.  That's on 34 carries, so while it's not a massive sample size, it's not insignificant either.  Defensively, the front seven looks to be very good, led by Paddy Fisher who stepped in as quarterback of the defense as just a redshirt freshman a season ago, and wound up being named second team all-Big Ten.  Joined by Nate Hall to his outside, with Joe Gaziano and Sam Miller as the ends up front, Northwestern should be able to put relentless pressure up front.  They'll have to because the secondary is far from as certain.  Northwestern gave up a league worst 250 ypg through the air last season, but were also picked on the most.  Montre Hartage benefited from teams throwing away from Kyle Queiro last year, but now he is the most experienced player in the back end, and needs to be a lot better.  The development of the secondary will determine if the defense is an overall plus or not, the front seven looks plenty fine.  But really it all comes down to the health of Thorson.  Jackson can be replaced, as weird as that sounds, if Larkin is what he looks like, and they have a top 5 NFL Draft pick at quarterback.  But few schools, let alone Northwestern could take the hit of losing both Jackson and Thorson and be ok.
Key Players
| | | |
| --- | --- | --- |
| QB | | Clayton Thorson, Senior |
| G | | Tommy Doles, Senior |
| K | | Charlie Kuhbander, Sophomore |
| | . | |
| DE | | Joe Gaziano, Junior |
| LB | | Paddy Fisher, Senior |
| LB | | Nate Hall, Senior |
18. 

S

o

u

t

h

 C

a

r

o

l

i

n

a

 G

a

m

e

c

o

c

k

s
#5 in SEC
What had been a decent little season in Will Muschamp's second year at South Carolina, turned into what may be a stepping stone year into a bigger 2018 with a rainy afternoon comeback victory over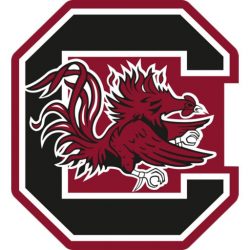 Michigan in the Outback Bowl.  For South Carolina to make it to Atlanta is not much of a stretch at all.  The schedule is very manageable, with Georgia, the only other real contender to win the division, coming to Columbia.  The crossover games don't involve Alabama, Auburn or Mississippi State.  That Georgia game is in the second weekend of the season, so we should know right away where the Gamecocks stand, and the winner of that game has to be a huge favorite to make it to the SEC Championship, with a de facto two game lead over the only other real contender.  The Gamecocks feasted on turnovers last season, creating over 2 per game, tops in the SEC.  They were among the best in the nation at creating fumbles, but that side of the ball was hit hard with departures, from a unit that used turnovers to help cover for a lot of other things.  What South Carolina always excel at is getting to the quarterback, with D.J. Wonnum on one side, finding someone to play opposite him is going to be the challenge.  They got a commitment from an elite pass rusher in Zacch Pickens, who unfortunately will only be entering his senior year next year…of high school.  So just how much of a challenge South Carolina poses to Georgia depends on the progress on offense.  Tight end Hayden Hurst was less of a weapon over the second half of the season, but his early departure to the NFL certainly hurts.  But the wideouts are going to be really, really good.  Deebo Samuels had nearly 300 yards of total offense, and 4 touchdowns before going down to a season ending injury in the third game of the year.  Bryan Edwards picked up the slack, and really seemed to come on late, with 248 receiving yards over the final three games, scoring a touchdown in each.  With them on the field together, Jake Bentley may not want his tight end security blanket, he has a chance to really rip it down the field.  It would be made easier if they could find a running back.  They used four different guys last year, none of them very successfully.  Last year they won with ball control, field position and a ball hawking defense.  With the weapons on the outside, an experienced quarterback and a shakier defense, this team will be fun to watch either way, and they are a running back away from potentially being a really, really good one too.  It's on new offensive coordinator Bryan McClendon, who was promoted to the full time offensive coordinator this offseason.  Offense is the eternal struggle for Muschamp coached teams, but this might be the most talent he's had on that side of the ball, certainly in the passing game, including his Florida tenure.
Key Players
| | | |
| --- | --- | --- |
| QB | | Jake Bentley, Junior |
| RB | | A.J. Turner, Junior |
| WR | | Deebo Samuel, Senior |
| | . | |
| DE | | D.J. Wonnum, Junior |
| LB | | T.J. Brunson, Junior |
| S | | Steven Montac, Senior |
17. 

V

i

r

g

i

n

i

a

 T

e

c

h

 H

o

k

i

e

s
#3 in ACC
Time to test just how deep this program is.  The Hokies return a decent number of starters, but of the 10 guys named to the all-ACC team last year, all but one have moved on.  They rolled the dice on a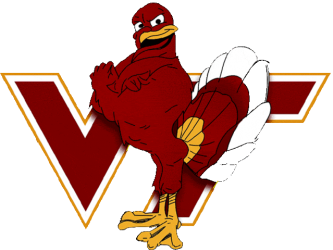 freshman quarterback a year ago in Josh Jackson.  He wasn't some blue chipper either.  He was a lightly recruited 3* kid from Michigan, who didn't even get offers from either in state Power Five school.  But the move paid off, and he's only going to get better from here.  He needs to develop a rapport with his receivers though, as Cam Phillips was his Option A, B and C a year ago, and he's off to the NFL.  Sean Savoy started every game, but averaged only 37 ypg, and no other player averaged over 25.  True freshman Tre Turner, the top rated player in the Hokies' class, has a chance to make an immediate impact.  While it was all Cam Phillips among the receivers, nobody stood out among the running backs.  The Hokies had eight players rush for 115+ yards on the season, but none had more than 530, being Deshawn McClease, who is probably the best of a very large bunch.  That was not an effective strategy, as only rival Virginia was a less effective running team among ACC teams.  When you're a team that wants to run the ball, as Virginia Tech is (only Boston College and triple option Georgia Tech ran more) that is not a recipe for success.  What will help is the return of senior left tackle Yosuah Nijman, whose season ending injury snapped a streak of consecutive starts dating back to his freshman season in 2015.  Virginia Tech was 7-1 and averaged 35.4 ppg with him, and 2-3, averaging 16.6 ppg without him.  He might be more important than Jackson.  Defensively a ton of star power is gone, as is co-defensive coordinator Galen Scott, who resigned following a sex scandal.  Fortunately the other co-defensive coordinator returns, and he's been around a minute, Bud Foster.  The schedule is also very forgiving if they get by an opening weekend road trip to Tallahassee.  Week 1 is a good time to catch the Noles.  Their other trip up games, Notre Dame, Boston College, Miami, are all at home.  Their road games after Week 1?  Old Dominion, Duke, UNC and Pitt.  So long as they take care of business in Lane Stadium, Virginia Tech should be back in the ACC Championship Game for the second time in three seasons under Fuente.
Key Players
| | | |
| --- | --- | --- |
| QB | | Josh Jackson, Sophomore |
| RB | | Deshawn McClease, Junior |
| T | | Yosuah Nijman, Senior |
| | . | |
| DE | | Trevon Hill, Junior |
| DT | | Ricky Walker, Senior |
| S | | Reggie Floyd, Junior |
16. 

U

S

C 

T

r

o

j

a

n

s
#2 in Pac 12
If you think USC is a program that basically runs itself, know that last year USC won it's first Pac 12 Championship without Pete Carroll as head since 1995.  Carroll won 6 Pac 12 titles in 9 years, six other coaches (including Ed Orgeron as interim coach) combined to win zero over the other 12 years.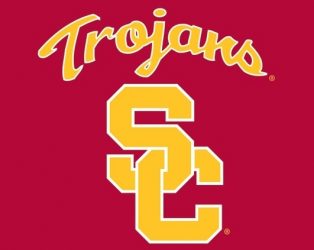 This year looks like a little bit of a rebuild, but as USC it's never a full rebuild, the talent is there.  The Trojans had their starting quarterback, leading rusher and leading receiver all leave early for the draft, although overall, the running back and receiver positions might be even better.  Stephen Carr leads a deep backfield that returns three backs who averaged over 5.0 ypc (on 49+ carries a piece).  The pas targets are more of the same.  Deontay Burnett is gone, but freshman Tyler Vaughns may have been the Trojans best receiver down the stretch, and the #3 and #4 receivers also return, with Michael Pittman being perhaps the best returner in the conference with Dante Pettis gone.  Just for good measure, USC added two of the top 6 nationally rated WRs in the 2018 class, and both tight ends are returning.  So USC has weapons everywhere, as they always do, but who can get them the ball?  Matt Fink is the only quarterback on the roster who has played, but it's not like his 9 career attempts set him apart.  His feet might though.  His 51 yard touchdown run against Oregon State showed his wheels, and he had runs of 18 and 13 yards in very limited action.  His only competition in the spring was from Jack Sears, a redshirt freshman.  The challenge arrives in the fall, in the form of J.T. Daniels.  You know you live the blessed recruiting life when Sears, who was the #105 overall recruit, and #4 pro-style QB in 2017, is a nice recruit, who can maybe back up your 2018 kid.  That is Daniels, the 5* kid from Mater Dei, the most hyped USC quarterback recruit since…Max Browne.  So these things don't always work out.  My money is on Fink, but the leash will be short.  It's LA, and even if Fink is better, Daniels is shinier.  Defensively, USC was ferocious at getting after the passer, but the run defense left a lot to be desired, particularly late in the year.  Their stuff rate on run attempts was among the worst in the nation, while their adjusted sack rate was among the best.  Linebacker might be the most experienced position on that side of the ball, so I'd expect it to be better.  The schedule sets up well, if the quarterback position comes together quickly.  After the cupcake opener, USC has Stanford and Texas on the road on back to back Saturdays.  Then, it's a whole lot of nothing until they finish at home against Notre Dame.  A road trip to Utah is probably the toughest game in that stretch.
Key Players
| | | |
| --- | --- | --- |
| RB | | Stephen Carr, Sophomore |
| WR | | Tyler Vaughns, Sophomore |
| T | | Toa Lobendahn, Senior |
| | . | |
| DE | | Christian Rector, Junior |
| LB | | Cameron Smith, Senior |
| S | | Marvell Tell, Senior |
15. 

Mississippi State Bulldogs
#4 in SEC
After years of swirling rumors, Dan Mullen finally left for the one job that probably had the sway to do it.  But boy did he leave the cupboard FAR from bare.  Joe Moorhead bet on himself when he left his FCS head coaching job at Fordham, one where he had made the tournament in three consecutive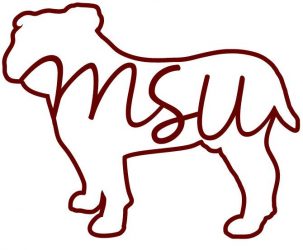 seasons, to take the Penn State offensive coordinator position.  It paid off handsomely for both sides.  He ignited a Penn State offense, and likely saved James Franklin's job, while getting himself a Power 5 head coaching job of his own.  One that is a much more attractive job than when Mullen took it nine years ago. What looked like a major problem when Nick Fitzgerald was lost for the season a year ago in the Egg Bowl, did turn out to be one…in the form of a quarterback controversy.  The senior should be healthy, but his replacement, freshman Keytaon Thompson, was dynamic in his first start in the Gator Bowl, outperforming former Heisman Trophy winner Lamar Jackson in an upset win over Louisville.  There is seemingly no issue, its Fitzgerald's job, but after having it all to himself last year, he now has to look over his shoulder at the sophomore if he begins to struggle.  And while he has never struggled to run the ball, he still hasn't developed as much as a passer as Joe Moorhead would like.  Fitzgerald's style fits Mullins' offense, Moorhead will have to adapt his.  He wants more of a downfield passing game, but the Bulldogs were last in the SEC in passing yards and completion percentage, but having the third most effective running game.  Fitzgerald would have joined running back Aeris Williams with over 1,000 yards rushing if not for the injury, he finished with 984 yards, and a team high 14 rushing touchdowns.  Defensively it's all about the line.  In a conference known for its defensive trench play, Mississippi State may have the best starting four in the league.  Depth wise, nobody can compete there with Bama, ever.  But those top 4 guys I would take over anyone else's starters.  The issue is behind them, where both linebacker and cornerback are major, major questions.  Being able to generate so much with just four guys will help, but in an era where teams are rotating guys up front so much, how often will they all be on the field together, when you are asking them to be responsible for so much.
Key Players
| | | |
| --- | --- | --- |
| QB | | Nick Fitzgerald, Senior |
| RB | | Aeris Williams, Senior |
| WR | | Keith Mixon, Junior |
| | . | |
| DE | | Montez Sweat, Senior |
| DT | | Jeffrey Simmons, Junior |
| S | | Mark McLaurin, Senior |
14. 

M

i

a

m

i 

H

u

r

r

i

c

a

n

e

s
#2 in ACC
For the first time in a long time, Miami had swagger.  Some of that was false bravado.  Some of that was tiresome shticks (like a turnover chain).  But if there is any program who can wear that well, it's Miami.  And it doesn't bother me.  Most other schools try it, it wears thin, and you can't wait for it to be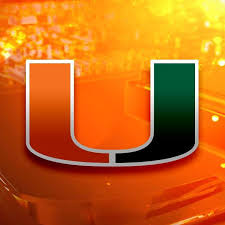 exposed.  At the U?  I love them for being what they are.  The Canes got as high at #2 at 10-0 going into the regular season finale at Pitt, before a stunning upset loss to the Panthers, an ass whoopin' from Clemson in the ACC Championship Game, and a loss to Wisconsin in the Orange Bowl sent them to an 0-3 finish and a #13 ranking.  Don't buy any talk about them being a phony.  Let's not forget they had a pair of wins, in November, not September, over #13 Virginia Tech and #3 Notre Dame, by a combined 69-18.  This team was for real, they just hit a slump at a wrong time.  The team still had major deficiencies, but for how overdone the turnover chain became, it represented a very real thing, a very fun, very aggressive defense, that hoped if they forced you to make quick decisions, you wouldn't be able to find the holes to exploit them.  And it worked.  They were by most metrics a solid, but not special defense.  But they led the ACC in sack rate and led in turnovers forced by almost 0.5 per game.  But 10-3 is a good start, the program is rejuvenated.  Mark Richt felt stale at Georgia, he seems to have found a happy place at his alma mater.  While his former school is recruiting off the charts, nobody is noticing just how well Richt is recruiting at Miami, bringing in the #8 overall class and #2 in the ACC, on the heels of a #12/#2 class a year ago.  It may seem like Miami always recruits like that, but they don't, it's their best class in a decade.  For those who felt the offense was inconsistent last year, a huge influx in talent is coming, including arguably the #1 RB and #1 TE recruit in the nation, a top 5 QB and a 4* WR.  That quarterback, Jarren Williams, could factor into 2018.  Malik Rosier wilted against better competition, even getting benched against Pitt, while technically still being the starter for a 10-0 team.  He completed only 44% of his passes and had 5 picks to go with only 3 touchdowns, and saw his per carry average drop from 3.7 ypc to 2.9 ypc.  It will be surprising for anyone but Rozier to begin the season under center, but not unthinkable.  We saw Richt pull the plug on him once already.  The running game struggled initially once Mark Walton was lost to injury, but Travis Homer proved to be an all-ACC caliber back, and he's running behind a better offensive line now.  The receivers are young, but insanely talented.  That's the position group that they have most quickly flipped.  Defensively, the back seven should still be outstanding.  The issue is the front, and that's why I don't have the Canes in my top 10 as plenty of other places do.  They disrupted a lot up front, and it made everything behind them work.  Is that secondary just as good if they have to cover for longer?  I suspect we'll have to find out.  Keep an eye on their Friday night game in Chestnut Hill in late October, that could be a sneaky fun one.
Key Players
| | | |
| --- | --- | --- |
| RB | | Travis Homer, Junior |
| C | | Tyler Gauthier, Senior |
| G | | Navaughn Donaldson, Sophomore |
| | . | |
| LB | | Shaquille Quarterman, Junior |
| CB | | Michael Jackson, Senior |
| S | | Jaquan Johnson, Senior |
13. 

Oklahoma Sooners
#1 in Big XII
The Sooners came oh so close to validating everyone who turned "Big Game Bob" into a laughing moniker for a coach that more often than not lost the game that mattered the most over the second 75% of his tenure.  Then they squandered a 17 point lead in a season ending Rose Bowl loss to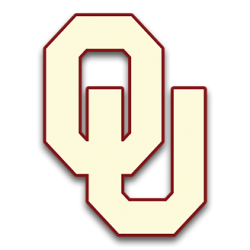 Georgia, and the questions surrounding the programs place among the nation's elite remain.  Now the Sooners enter a bit of a reload year, but for the first time in two decades, without Bob Stoops.  Comparing this to what Stoops rebuilt in Norman is laughable, but considering we have no track record, at any level, of Riley having to do this, it's worth a note.  It appears Oklahoma avoided what could have been a bigger rebuild by Kyler Murray agreeing to a baseball deal with the Athletics that will also allow him to be Oklahoma's starting quarterback this fall.  Losing your Heisman Trophy winning quarterback is never ideal, but losing his heir apparent on top of that would have been a major issue.  Don't be surprised to see an even more ground game focused Oklahoma team this year.  Murray is a dual threat, and even with Abdul Adams transferring to Syracuse, the Sooners return two of their three 500+ yard backs.  They'll be running behind a line that features a pair of future pros at guard, but have questions on the outside.  While that may seem slightly out of character for the Oklahoma program going back to the Sam Bradford days, this was an offense that led the conference by a wide margin in rushing yards, yards per carry and rushing attempts a year ago.  Those numbers should be even bigger this year.  The defense is where I see major, major issues though.  The linebackers are fantastic, with the always consistent Caleb Kelly leading the unit, and the conference's best freshman defender from a year ago in Kenneth Murray.  The problem is when they look in front of them and behind them, they may not recognize anyone they are playing with.  Not just playing, but heavily relying on true freshmen in the trenches is usually not the mark of a team that expects to compete for championships, but the Sooners have so little experience there, that their three Top 100 defensive line recruits (ends Ronnie Perkins and Ron Tatum, and tackle Michael Thompson) could all play very heavily.  The schedule does them no favors with the "easy stretch to open" that features a dangerous Florida Atlantic team needing a win to enter the New Years Six conversation, a dangerous Iowa State team which handed the Sooners their lone regular season loss a year ago, and a pair of teams in Army and Chip Kelly's UCLA that feature offenses that are no fun to prepare for in a single week.  And that's the easy part of the schedule.  Where Oklahoma does benefit is that they seem to be hitting their rebuild year in the same year that their top two contenders in recent years, Oklahoma State and TCU, are as well.  I think Texas is coming, but is still a year away.  West Virginia has the best quarterback but too many other holes.  Kansas State is consistently good, but never great anymore.  Iowa State has to prove it to me.  So while I think this Sooners team could be in for a rude bowl game, absent a true contender in a good place to take it, I still think they somehow grind their way to another Big XII title.
Key Players
| | | |
| --- | --- | --- |
| RB | | Rodney Anderson, Junior |
| WR | | Marquise Brown, Junior |
| G | | Ben Powers, Senior |
| | . | |
| LB | | Caleb Kelly, Junior |
| LB | | Kenneth Murray, Sophomore |
| P | | Austin Seibert, Senior |
12. 

N

o

t

r

e 

D

a

m

e 

F

i

g

h

t

i

n

g 

I

r

i

s

h
Independent
Through October, Notre Dame was absolutely rolling last year.  A 1 point loss to Georgia was entirely forgivable.  They demolished a bunch of teams that turned out to be pretty good in Boston College (by 29), Michigan State (by 20), USC (by 35) and NC State (by 21).  While early NFL departures of running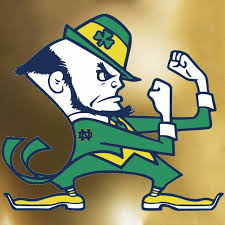 back Josh Adams, receiver Equanimous St. Brown (along with #2 WR Kevin Stepherson's removal), and all-American lineman Quenton Nelson (along with the graduation of fellow all-American Mike McGlinchey), leaves the offense a bit of a question mark, the defense should be the best in South Bend since the 2012 unit that got the program as close as they've been to a national championship since David Gordon's field goal split the uprights for Boston College in 1993.  It's a defense with so much experienced talent that two guys who started most of last season in the secondary, in cornerback Nick Watkins, and safety Jalen Elliott, would have been relegated to rotational duty due to the return from injury of Shaun Crawford, and the fact that Navy transfer Alohi Gilman is now eligible.  Instead, Watkins elected to take a grad transfer to Houston.  Notre Dame ranks #1 nationally in terms of returning defensive production. The issue is who is not returning, defensive coordinator Mike Elko, who did such a good job turning the Irish defense around in one season, that Texas A&M backed up a Brinks truck to bring him to College Station.  So Notre Dame is on their third defensive coordinator in as many seasons, and it remains to be seen what that means.  Offensively, while St. Brown and Stepherson moved on, the overall talent should be better.  Miles Boykin had his coming out party in the second half of the Irish's comeback win over LSU in the Citrus Bowl, including the amazing catch and run 55 yard touchdown pass with under 90 seconds to play.  Along with leading returning receiver Chase Claypool, they provide a pair of 6'4″/6'5″ targets that will be a matchup nightmare for anybody.  Can anyone get them the ball?  Brandon Wimbush battled accuracy issues all season, but was enough of a big play threat, combined with his running ability, to keep his job.  But in the Citrus Bowl, down two scores, Kelly turned to freshman Ian Book, who almost single-handidly won the game, with a little help from Boykin's post catch run.  Obviously the only guy on campus more popular than the backup quarterback, is a backup quarterback with a whole offseason to revel in a bowl comeback victory.  It was enough to make Irish fans forget how bad he was in his lone start, a win over North Carolina, where Notre Dame won in spite of him.  But either way, whoever emerges from the job will be asked to do more without Josh Adams, the nations most underrated running back last season this side of Justin Jackson.  To add confusion to the mix, Phil Jurkovec, a top 100 recruit, joins the mix in the fall.  Kelly has never been shy about flipping his quarterbacks, so seeing any of them to being the season would not be surprise.  They open at home, under the lights, against possibly the best defense in the nation in Michigan.  So he better get this pick right, or the seat will be hot for him again before Labor Day even arrives.
Key Players
| | | |
| --- | --- | --- |
| QB | | Brandon Wimbush, Senior |
| T | | Alex Bars, Senior |
| C | | Sam Mustipher, Senior |
| | . | |
| DT | | Jerry Tillery, Senior |
| LB | | Te'von Coney, Senior |
| CB | | Julian Love, Junior |
11. 

M

i

c

h

i

g

a

n

 W

o

l

v

e

r

i

n

e

s
#5 in Big Ten
I always end this countdown by doing a Way, Way Too Early Top 25 for the following year.  Last year I believe I pegged Michigan as my Way Too Early #2 team for 2018.  Everyone expected Michigan to take a half step back in 2017, before finally putting it all together in Year 4 for Harbaugh.  Nobody left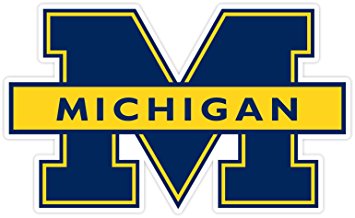 early, and Michigan added Shea Patterson.  So why the drop?  In fairness, having a team coming off an 8-5 season as #11, if you removed the winged helmet, and the Harbaugh hysteria, and inserted a generic team, would raise eyebrows for such a precipitous rise.  So this is projecting Michigan to be quite a bit better.  But while the half step back last year was expected, the Wolverines took an even bigger one than expected.  While there were 3 games on paper they looked to be underdogs in, it was hard to even imagine a loss on the rest of the schedule.  And you figured they weren't going to lose all 3 losable games.  So 10-2 is what I figured.  8-5, with the best win being?  At Purdue?  Sort of was by default, as Michigan went 1-5 against bowl teams.  This is their make or break year though.  The defense will be every bit as good as it's been under Don Brown.  The line maybe doesn't have the insane depth it had two years ago, but this is probably the best the back seven has been during Harbaugh's tenure.  He has to get the offense figured out.  Enter Shea Patterson, Jim McElwain and Ed Warriner.  Between the three of them, the hope is to fix a passing game, which has continued to sputter.  I think Ed Warriner is the most important of the three.  Michigan has had talent at quarterback, but they haven't been able to protect it.  No matter what Patterson's pedigree is, the line play has to improve, and Warriner is as good as any coach in college football there.  The question is whether he has the talent to work with right now.  Aside from Ben Bredeson, there are a lot of question marks on the line.  Jim McElwain, from head coach at one of the best jobs in college football, to a position coach, seems like a short term marriage, but if he can get a three deep full of blue chip receivers to actually perform up to their lofty rankings, Michigan fans will take it.  It also remains to be seen how much can be improved by removing Tim Drevno from the situation.  The usage of personnel last year was often times some of the most confounding I've ever seen.  Simply putting guys in the right position to succeed will be an improvement.  This is obviously a big year for Harbaugh.  In the last thirty years exactly one Big Ten coach failed to win a conference championship within his first four years, and ultimately went on to do so.  That was Ron Turner, in Year 5 at Illinois.  In the last 50 years, that number rises to 2 as you add George Perles in Year 5 at Michigan State.  Much like the last few years, the defense is championship level, but the question is can the offense just be good enough?  With Ohio State and Penn State in mini reboot years, this season is well timed for the roster to make a step forward, but I still have too many questions about the passing game to predict it.
Key Players
| | | |
| --- | --- | --- |
| QB | | Shea Patterson, Junior |
| RB | | Karan Higdon, Senior |
| G | | Ben Bredeson, Junior |
| | . | |
| DE | | Rashan Gary, Junior |
| DE | | Chase Winovich, Senior |
| LB | | Devin Bush, Junior |
Now…. The TOP TEN!!!!!
10. C

e

n

t

r

a

l 

F

l

o

r

i

d

a

 K

n

i

g

h

t

s
#1 in American
I know I'm more bullish on Central Florida's staying power than most, but I think enough key pieces return on offense, that the machine can keep running.  First, yes, Scott Frost did a wonderful job igniting the program.  But it's also not like he did something that the school hadn't done before, hell it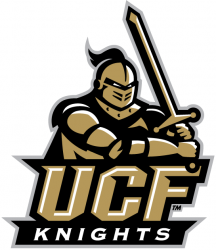 hadn't even been that long before.  Just four years prior George O'Leary and Blake Bortles took the Knights to a 12-1 AAC Championship season, culminating in a BCS bowl (Fiesta) win over Baylor.  So while Josh Heupel needs to prove long term he can maintain a program, he's proven he can run an offense, and there are a ton of pieces in place.  Second, I don't think there was anything fluky about their Peach Bowl win over Auburn.  I don't think they deserved to be in the Playoff, they didn't have the resume to merit it, but I think they would have proven to be a top 5 team, with a more deserving schedule.  McKenzie Milton seemed like a perfect fit for Scott Frost's offense, because of his legs.  We just didn't expect him to be as good as he was throwing the ball.  Instead he wound up 2nd in the nation to Baker Mayfield in terms of completion percentage, yards per attempt, and passer rating, 5th nationally in Total QBR (which does adjust for strength of opponents).  He proved his worth in that Peach Bowl win, running all over Auburn's offense for 116 yards on 8.9 ypc, and passing for another 242 yards.  Learning a new offense might have a bit of a learning curve, but it's not going to be a drastic change, they will still go fast.  He may simply be trying to stick in the pocket a little bit more.  Defense is a little bit more of a question.  There was more NFL talent on that side of the ball than they got credit for.  They were just asked to hold on enough to let Milton do his thing.  Asking them to repeat their 7.4 ypp tally (#2 nationally) offensively seems doable.  Heupel had Missouri humming at 6.8 ypp (#8 nationally) with less offensive talent, facing SEC defenses.  Adrian Killins and Otis Anderson (who moves all over the field, but was 2nd on the team in rushing among non-quarterbacks) returning, the run game should get more of a look this year.  Those two averaged 6.8 ypc and 7.9 ypc respectively, and need to see more than the combined 170 carries they got last year.  They were dinged a bit by top receiver Tre'Quan Smith, and starting tight end Jordan Akins going to the draft early.  But the aforementioned Anderson's return, along with Dedrick Snelson to a passing game that sees Milton's other 7 of his top 9 targets return.  Getting senior seasons out of Smith and Akins would have simply been an embarrassment of riches.
Key Players
| | | |
| --- | --- | --- |
| QB | | McKenzie Milton, Junior |
| RB | | Adrian Killins, Junior |
| C | | Jordan Johnson, Junior |
| | . | |
| NT | | Trysten Hill, Junior |
| S | | Kyle Gibson, Senior |
| P | | Mac Loudermilk, Senior |
9. 

Penn State Nittany Lions
#4 in Big Ten
How often can a team lose it's all-American running back, along with its best receiver, and best tight end, and still feel really good about it's offensive personnel?  Well, Penn State this year for one.  Trace McSorley makes the whole thing work, and he's back for his senior year.  Miles Sanders was a 5*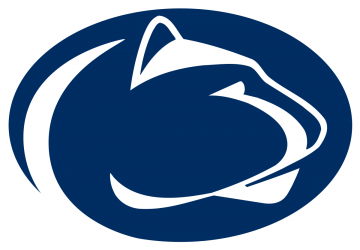 recruit, and the #1 running back in the nation coming out of Pittsburgh two years ago, but Barkley was simply so good, Sanders simply didn't get the touches he expected.  Now that he will, I expect him to show why he was so highly regarded as a high school star, averaging 7.0 ypc on limited touches a year ago.  Don't be surprised to see him have a big year, and then become a 1st round NFL Draft pick next year with a frame oozing with talent, without the wear and tear of most comparable backs.  Wideout Juwon Johnson emerged down the stretch last year, making himself the 1B to DaeSean Hamilton's 1A.  After tallying more than four catches in a game only twice in the Nittany Lions' first nine games, he closed the season by doing so in four consecutive games.  He needs to make himself more of a redzone target though.  There is no excuse for a guy with his 6'4" frame, and the number of targets he got, to have only one touchdown, total, on the season.  In fairness that one was a pretty memorable red zone touchdown to beat Iowa on the final play of the game in Iowa City.  Penn State had the top red zone offense in the Big Ten, and Johnson needs to be a big part of maintaining that, particularly without Gesicki.  The concerns are how Franklin replaces Joe Moorhead, and how far of a step back the defense takes.  After a 16-14 start to his Penn State career, and opening 2016 at 2-2 with a loss to rival Pitt, and a humiliating 49-10 loss at Michigan, Franklin was closer to getting fired than being locked up for as long as he wanted to stay.  In Franklin's first two years in Happy Valley, the Nittany Lions finished 13th in the Big Ten in total offense both years.  The next two years, with Moorhead running the show, they finished 2nd both years.  Moorhead took the head coaching job at Mississippi State, and Franklin promoted tight ends coach Ricky Rahne, only 37, to his first coordinating job.  Rahne first coached under Franklin as a grad assistant at Kansas State in 2006, and was one of Franklin's first hires when he got the head coaching job at Vanderbilt.  But he was also the quarterbacks coach who severely underdeveloped Christian Hackenburg before getting moved to tight ends.  Will loyalty burn Franklin here?  He himself is an offensive guy, but the jury is out on whether it continues at the same pace without Moorhead.  The defense quietly was quite outstanding last year as well, finishing second in scoring to Wisconsin.  They lost 8 starters though.  They have pass rushers at both levels, but the defense up the middle, particularly against the run is very raw.  The cornerbacks could be a pleasant surprise.  Amani Oruwariye led the team in interceptions, despite technically being a reserve, and John Reid, who was supposed to be a starter last year, returns after missing all of 2017 with a knee injury.
Key Players
| | | |
| --- | --- | --- |
| QB | | Trace McSorley, Senior |
| WR | | Juwon Johnson, Junior |
| T | | Ryan Bates, Junior |
| | . | |
| DE | | Shareef Miller, Junior |
| LB | | Koa Farmer, Senior |
| CB | | Amani Oruwariye, Senior |
8. 

W

a

s

h

i

n

g

t

o

n

 H

u

s

k

i

e

s
#1 in Pac 12
Considering that prior to Washington's 2016 Pac 12 championship and College Football Playoff appearance it had been 16 years since the program had won a conference title or lost fewer than 4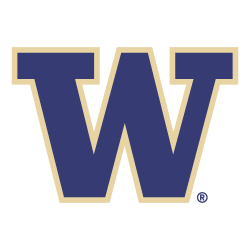 games, and 15 years since they finished ranked in both polls, it's hard to get too disappointed about a 10-3 season and a Fiesta Bowl appearance.  It was the Huskies first consecutive major bowl appearance since going to three straight Rose Bowls from 1990 to 1992.  But considering all of the offensive talent they had, the performance on that side of the ball was greatly disappointing.  Jake Browning was being talked about as a top 10 pick in the 2017 NFL Draft, Myles Gaskin was arguably the best running back in the Pac 12, and Dante Pettis was as dangerous a player as there was in the country.  Pettis didn't disappoint, with 4 punt return touchdowns.  Gaskin was just as good.  But Browning was simply not the elite quarterback he was in 2016.  His completion percentage was way, up, but his yards per attempt fell, and particularly over the second half of the season, his scoring production plummeted, leading to a 10 point drop in his Total QBR.  This kid threw for 43 touchdowns in 2016, but just 18 in 2017, only 4 of which occurred over the second half of the season.  He had four games without a passing touchdown over a 6 game stretch, after going 20 consecutive games throwing one (with multiples in 17 of them).  Washington fnished 5th in rushing and 8th in passing…in the Pac 12.  They were eyeing those types of numbers on a national level.  The upside is it means Browning and Gaskin are both back.  The offense loses a lot in the passing game with Pettis and tight end Will Disly graduating.  #2 wideout Aaron Fuller and backup tight end Hunter Bryant are about it as far as experience goes, and they only had 42 catches for 560 yards and 1 touchdown last year, COMBINED.  The defense returns a lot, but also loses some key players from a group that was surprisingly national championship caliber last year.  The question is how much can big Greg Gaines handle on his own.  Gaines playing next to Vita Vea, who declared early for the NFL Draft, and was taken #12 overall, were a matchup nightmare in the trenches.  They didn't have huge numbers, but consumed blockers and let Washington's linebackers play free.  On one hand, the loss of Vea makes playing a 3-3-5 more challenging.  On the other hand, Peterson is going to want as many of his defensive backs on the field as possible at any time.  It's almost certainly the best secondary in the nation.
Key Players
| | | |
| --- | --- | --- |
| QB | | Jake Browning, Senior |
| RB | | Myles Gaskin, Senior |
| T | | Kaleb McGary, Senior |
| | . | |
| DT | | Greg Gaines, Senior |
| LB | | Ben Burr-Kirven, Senior |
| S | | Taylor Rapp, Junior |
7. 

Ohio State Buckeyes
#3 in Big Ten
Last year was an "all in" year, and while the end result, merely a Big Ten title and Cotton Bowl win, was a bit of a disappointment, the flip side is that this looks like a "reload" type year, and really might not be much different.  They don't have an established veteran quarterback like J.T. Barrett, but while Dwayne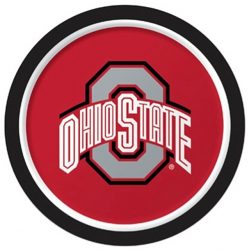 Haskins lacks Barrett's career numbers, he has more pure talent than any quarterback Meyer has had at Ohio State.  That is frightening.  While he is plenty athletic, his passing accuracy looked to be vastly underrated.  He dissected a very good Michigan defense, completing 6 of his 7 passes, and reeling off a 22 yard run in leading the Buckeyes to 17 unanswered points in Ann Arbor to beat the Wolverines last season.  Behind him you have possibly the best 1-2 running back punch in the nation.  J.K. Dobbins was outstanding last year as a freshman, and behind him you have Mike Weber, who ran for over 1,000 yards as a freshman in 2016, but could never get fully healthy last year.  Rotating them in and out to stay fresh, or putting them on the field together, I'm not sure which is scarier, but Ohio State can do either.  Ohio State led the nation last year in tackles for loss, and it still seemed like the front was not all it could be.  That's how terrifying that group looked on paper.  While any group with Nick Bosa in it is going to be a beast to handle, it doesn't seem to be quite what it was a year ago, and the linebackers, for now, are a question mark.  There is always talent in the pipeline, so by the time they face Michigan State and Michigan in November, it should be fine, but against TCU and Penn State in September, the Buckeyes may have to go ahead and win a shootout.  That worked out for them ok last year against Penn State, and TCU is a bit less of a threat offensively than Ohio State's September Big XII opponent last year.  If you are looking for the sneaky trap game this year, October 20 at Purdue.  If the Boilermakers are playing well, that could be an atmosphere we haven't seen in that stadium in 15 years.
Key Players
| | | |
| --- | --- | --- |
| RB | | J.K. Dobbins, Sophomore |
| WR | | Parris Campbell, Senior |
| G | | Michael Jordan, Junior |
| | . | |
| DE | | Nick Bosa, Junior |
| DT | | Dre'Mont Jones, Junior |
| S | | Jordan Fuller, Junior |
6. 

G

e

o

r

g

i

a

 B

u

l

l

d

o

g

s
#3 in SEC
Enjoy it rivals, this is probably the lowest you are going to see Georgia in these ratings for the foreseeable future, and I'm not even fully confident I should have them this low.  The issues are the skill position losses, and a lot of defensive turnover.  Jake Fromm more than exceeded expectations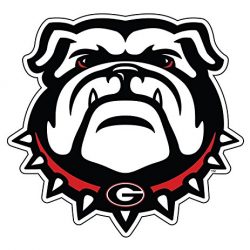 as a true freshman, pushing Jacob Eason to the side.  Eason was the 2015 Gatorade National Player of the Year, who came in and led Georgia to an 8-5 season as a true freshman.  Then he had a season ending knee injury, and he was history.  All Fromm did was take the Bulldogs to the National Championship Game, win an SEC title, while having the highest Total QBR among SEC quarterbacks, 6th nationally.  He did that while running an offense that was 12th in the SEC in passing yards though, but he was second in completion percentage and yards per attempt.  They just didn't ask him to throw the ball a ton.  Among non option based teams, only Minnesota and San Diego State threw the ball less than Georgia last year.  Can they play like that again?  Georgia has been a running back factory of late, so I hesitate to punish them for losing both Sony Michel and Nick Chubb, but you also can't ignore their graduations.  D'Andre Swift looks like a more than capable heir apparent, besting both of them with 8.2 ypc for 597 rushing yards.  He had 88 yards on just 7 carries in the SEC Championship Game, giving a glimpse to the future.  Fromm would do well to get Mecole Hardman involved.  The uber talented athlete is a star on special teams already, but with Javon Wims graduated, Fromm needs a new go to target.  Godwin was better last year, but Hardman has way more upside.  The secondary should continue to be outstanding, but the front seven has some major holes.  Holes you can't get away with and make the Playoff in my opinion.  Georgia signed what was the top rated class not just in 2018, but in the history of the 247 composite rankings, which I believe go back to 2003.  While front seven guys aren't necessarily where you tend to find instant impact, they have a number of pass rushers who should see the field quickly.  Adam Anderson, Brenton Cox, Quay Walker, and Otis Reese are all guys who should see the field early.
Key Players
| | | |
| --- | --- | --- |
| QB | | Jake Fromm, Sophomore |
| WR | | Terry Godwin, Senior |
| WR | | Mecole Hardman, Junior |
| | . | |
| LB | | D'Andre Walker, Senior |
| CB | | Deandre Baker, Senior |
| S | | J.R. Reed, Junior |
5. 

Michigan State Spartans
#2 in Big Ten
A year after it seemed like maybe the ride was over in East Lansing, Michigan State had a bounceback season that made 2016 long forgotten.  How do you do that?  You find a quarterback and you stay healthy.  While Spartan fans were not ready to stick a nail in Mark Dantonio's program yet, even the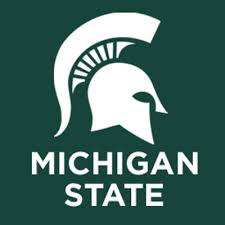 most optimistic figured they were so young, with so much attrition, that just getting back to a bowl game would be a solid accomplishment.  So now with all of that youth with a year of experience, but instead coming off a 10-3 season, finishing 2nd place in the Big Ten East, ahead of Penn State and Michigan, how high should Michigan State be aiming?  You look at the top of the S&P+ returning production rankings, and you see a lot of teams that pulled the plug on 2017, and were already playing for 2018 last year.  Then there is 10-3 Michigan State at #1 nationally.  Mississippi State (#8) is the only other team to finish last season ranked to be in the top 19 of returning production.  So Michigan State's starting 22 is filled with experience, filled with contributors.  19 of 22 starters return.  So why am I cautious about even putting them this high?  Because while 2016 had other issues, the Spartans were absolutely crippled with injuries as well.  In 2017, they stayed insanely healthy, and that covered up the fact that for a team ranked this high, Michigan State still has a concerning lack of depth.  The last two offseasons have hit the program hard between transfers and dismissals.  That led to playing a lot of true freshmen the last two years, and the Spartans haven't been able to redshirt guys, or develop much of a bench.  While Dantonio's tenure has been marked by developing under recruited players, that doesn't mean they all hit, and the ones that don't find Michigan State having a two deep with MAC caliber players one injury away from seeing the field.  But the ones that do hit, continue to hit.  The front seven has bounced back with a walk on in Kenny Willikes on the line, and linebacker Joe Bachie, whose only other offers came from MAC and FCS schools, providing an all-Big Ten presence at linebacker.  It's the secondary getting back to No Fly Zone that really keyed the defense's return, and that unit returns in tact, with talent and experience, as the best secondary in the Big Ten.  Offensively, the passing game looks to be outstanding, but they need to develop some help for L.J. Scott in the running game.  Scott has NFL talent, but is inconsistent, and developed a fumbling issue last season.
Key Players
| | | |
| --- | --- | --- |
| QB | | Brian Lewerke, Junior |
| RB | | L.J. Scott, Senior |
| WR | | Felton Davis, Senior |
| | . | |
| DE | | Kenny Willikes, Junior |
| LB | | Joe Bachie, Junior |
| S | | David Dowell, Junior |
4. 

A

u

b

u

r

n

 T

i

g

e

r

s
#2 in SEC
So long as Auburn can stay out of Atlanta, they might be in pretty good shape this year.  Rolling into Conference Championship weekend, no team looked as hot as the Tigers, demolishing Georgia in early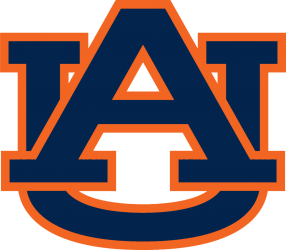 November, and then closing the game on a 16-0 run to beat Alabama.  But then in back to back games in Mercedes-Benz Stadium, Auburn lost the SEC Championship to Georgia in a rematch, and then were ousted by the national champion* Central Florida Knights.  While Auburn's offense will certainly look different this year, with Jarrett Stidham under center it could actually be better.  Only Mississippi State ran the ball more than Auburn's 45.9 carries per game, but with both Kerryon Johnson and Kamryn Pettway off to the NFL, expect Malzahn to lean a little more heavily on the hyper efficient Jarrett Stidham's arm.  Stidham led the SEC by completing nearly 67% of his passes, while throwing only 4 picks.  He is throwing to a group of receivers that returns its top five performers from a season ago, with a solid mix of strong possession guys like Ryan Davis and Eli Stove, and guys who take the cover off the defense in Darius Slayton and Will Hastings, who combined to average over 22 yards per reception on 44 catches.  Hastings and Stove suffered ACL injuries in the spring, although the staff thinks at least Stove should return this season for sure.  All nine wideouts who caught a pass last year were underclassmen, and two of Auburn's top 5 recruits also play the position.  It's still a Gus Malzahn offense though, so it won't go full air raid.  Junior Kam Martin looks like the obvious choice to be the beneficiary of all of those carries out there to be had, but while he had some bright moments, he also withered near the end of the year, and was silent in the Tigers' largest games.  In Auburn's six biggest games, being their four losses, plus the big game wins over Georgia and Auburn, he had a TOTAL of 16 carries for 60 yards and no scores.  Don't write off true freshman Harold Joiner, a top 5 running back recruit nationally.  But if games are won and lost in the trenches, Auburn looks pretty darned set on defense.  The Tigers' front caused major issues last year, finishing second in the SEC in both defensive ypc allowed, and sacks.  Auburn was Top 5 nationally in every defensive metric that Football Outsiders measured, including #1 in Success Rate, Passing Defense and Standard Downs.  The team's leader in sacks, Jeff Holland, left for the NFL, but the rest of the line returns to form perhaps the best unit in the nation outside of Clemson.  To show how deep this defense was last year, their returning starters doesn't account for the fact that arguably the team's best linebacker (Darrell Williams) and cornerback (Javaris Davis) are starting in 2018 after technically being reserves in 2017.  The talent is there, it's just not necessarily in the right places for Malzahn.  Whether Auburn can get back to Atlanta, and this time win their first SEC title in 5 years depends on their ability to either find a running back, or adapt to a more pass happy version of Malzahn's offense.  Oh, and that little issue of playing three teams I have in my top 8 (Washington, Georgia and Alabama) all away from home, including that opener against Washington, right back in Mercedes Benz Stadium for the third straight game.
Key Players
| | | |
| --- | --- | --- |
| QB | | Jarrett Stidham, Junior |
| WR | | Ryan Davis, Senior |
| WR | | Darius Slayton, Junior |
| | . | |
| DT | | Derrick Brown, Junior |
| LB | | Deshaun Davis, Junior |
| CB | | Javaris Davis, Junior |
3. 

Wisconsin Badgers
#1 in Big Ten
While much was made about the Badgers' road last year, this team should be quite a bit better, particularly if, as usual, guys we haven't heard of step up on defense.  Offensively, this is an absolute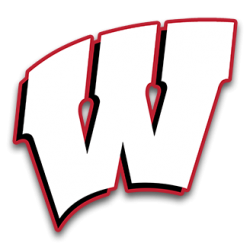 power house.  Literally the only "weakness" is no stand out tight end, right now.  When has Wisconsin not found a stand out tight end on the roster?  Alex Hornibrook enters his third season as Wisconsin's starting quarterback.  He took major strides from his freshman year to his sophomore year.  Now, if he can just learn to limit the interceptions, he'll be an outright weapon.  He went from 7th in the Big Ten in Total QBR as a freshman, to 4th as a sophomore.  If tailback Jonathan Taylor makes any sort of comparable leap as a freshman to a sophomore, he'll be in New York City when the season is over.  Taylor ran for 223 yards and 3 touchdowns in his second game on campus, and never looked back, finishing the season 3rd nationally, and 1st in the Big Ten in rushing.  They could use a true #2 though.  Bradrick Shaw is that guy for now, and finished second on the team in rushing a year ago, but you never want your #2 averaging 3.0 ypc less than your starter.  That's on him.  What all makes it go is what seems primed to be the best offensive line in Wisconsin history.  Think about that for a second.  There may be no greater hyperbole in college football, but on paper it's hard to disagree.  Wisconsin has produced seven first round NFL Draft pick linemen in the past 20 years.  They've never had two taken in the same year, and never had three start together.  Technically they had three on the 2010 team, but Travis Frederick was redshirting as a true sophomore, and didn't play.  This year they have a real shot to have three 2019 first round picks starting together.  Guards tend to slide a bit, but Wisconsin could do it.  In what seems like just a true inequity in the world, Wisconsin, yes Wisconsin, is also loaded with wide receiver depth.  The type we haven't seen in Madison since probably the early part of the century when they had Chris Chambers, Lee Evans and Nick Davis.  How quickly can the defense piece itself together though?  The low number of returning starters is a bit misleading because the Badgers did suffer a fair number of injuries on that side of the ball.  So you have a lot of guys who were starters, and were lost to injury, guys who weren't technically starters, but started a lot due to injuries.  But the injury bug has already crept back into the defensive line, with both Olive Sagapolu and Garrett Rand iffy to start the season.  T.J. Edwards is a proven stud at linebacker, who turned down the NFL to return for his senior season, alongside Zack Baun, who missed all of 2017 with a foot injury.  The secondary has probably the most question marks on the defense, with 3 freshmen and 3 sophomores in the two deep.  Then, what aided Bucky last year has turned against them, as the three toughest divisional games (Iowa, Northwestern and Purdue) go from the friendly confines of Camp Randall in 2017, to road games in 2018; as does Michigan, Wisconsin's sole tough crossover game from last year.  Oh and they swap Indiana for Penn State as a crossover game.  The offense could be as good as any in the nation.  The progress of the defense determines if this team breaks through and makes Wisconsin's first College Football Playoff, or if Indianapolis is the ceiling again.
Key Players
| | | |
| --- | --- | --- |
| RB | | Jonathan Taylor, Sophomore |
| G | | Beau Benzschawel, Senior |
| G | | Michael Dieter, Senior |
| | . | |
| NT | | Olive Sagapolu, Senior |
| LB | | T.J. Edwards, Senior |
| S | | D'Cota Dixon, Senior |
2. 

Alabama Crimson Tide
#1 in SEC
It feels lazy, but going in a different direction just feels phony.  Two programs have separated themselves from the pack right now, and while Georgia and Ohio State are right at the doorstep, Alabama and Clemson remain a cut above.  So really, it's just a matter of which one I like more right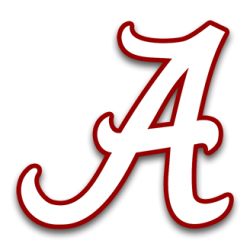 now.  On paper, Alabama seems a notch below, but we know the talent is there, we just aren't fully familiar with it yet.  Where else in the country can you lose 8 starters off defense, and not even be slightly worried but in Tuscaloosa?  The Tide had the best defense in college football last year, and while there is no reason to think they can't get back there again, there are a lot of new faces, particularly in the secondary.  When I say questions, again, it's all relative, as we are talking about why I have them #2 and not #1.  Despite having three players selected in the draft along the line, I expect that to be the strength of the unit, which usually bodes well.  That unit is anchored by a pair of ends who will certainly be selected in the 2019 Draft, but the very best Saban lines have had a maneater in the middle.  DaRon Payne left early for the NFL, so that remains a bit of a question mark.  Redshirt sophomore Quinnen Williams likely fills that void, and while you lose about 35 pounds compared to Payne, Williams appeared in all 14 games last year, with 7 of his 20 tackles being for loss, the highest percentage on the team.  In terms of NFL talent, I think Alabama's secondary last year may have been Saban's best, so there was going to be some drop off.  But you rarely see a defensive positional group in Tuscaloosa with this many questions.  The projected starting four COMBINED for 41 tackles and 1 interception last year.  They were also all 4 or 5 star, top 115 recruits, and they add true freshman Patrick Surtain Jr., the top rated high school defensive back, to the mix.  So don't shed a tear for them just yet.  Damien Harris made a surprise decision to return to Alabama, as his back, Bo Scarborough left early.  Harris was able to hit 1,000 yards last year, while still having his carries limited to under 10 a game.  Najee Harris is a more than capable backup.  Where both could improve is in the pass game, where Scarborough was the best of the bunch, and earned his playing time.  Quarterback is all kinds of interesting.  Jalen Hurts spent most of the year on Heisman Watch short lists; he finished 7th nationally, and 2nd in the SEC in total QBR; he was second on the team, and #12 nationally among quarterbacks in rushing.  Yet he found himself benched in the National Championship Game, and one comeback later, he's a backup quarterback.  Everyone assumed a transfer was coming, but the fact is, he's not really a backup, Alabama will play two quarterbacks.  They have the schedule to do so.  Their typical early season NFL Stadium marquee game, is a little less marquee this year with a Lamar Jackson-less Louisville.  They don't play a team I have ranked in my top 38 until they host Mississippi State on November 10.  Ole Miss is their second toughest road game, after LSU (#41).  In other words, the third string quarterback might get more playing time in the first 9 games than either Tua Tagovailoa or Jalen Hurts.  The early departure of Calvin Ridley leaves whoever is under center without a proven target.  Ridley led the team with 63 receptions.  No other receiver or tight end had more than 14.
Key Players
| | | |
| --- | --- | --- |
| RB | | Damien Harris, Senior |
| T | | Jonah Williams, Junior |
| C | | Ross Pierschbacher, Senior |
| | . | |
| DE | | Raekwon Davis, Junior |
| DE | | Isaiah Buggs, Senior |
| LB | | Mack Wilson, Junior |
1. 

Clemson Tigers
#1 in ACC
Alabama has bullied teams around teams for a decade in the trenches.  While Clemson went toe to toe with them thanks to a superstar quarterback, the Tigers now possess the ability to surpass anyone in trench play this year.  Clemson had six of the nine first team all-ACC linemen last year.  Five of them
return.  That kind of combination of talent and experience on both lines means Clemson can cover for off days at the skill positions and the secondary.  Kelly Bryant looked good enough, when healthy, trying to DeShaun Watson, but he wasn't the special player back there that Watson was.  The margin for error also isn't large with true freshman Trevor Lawrence breathing down his neck.  Lawrence was not only the #1 rated quarterback in the 2018 class, but the #1 overall prospect.  Lest you think he's all hype, he showed enough in the spring that sophomore Hunter Johnson, who was the #2 quarterback recruit in the class JUST LAST YEAR, up and transferred during the spring to Northwestern, rather than spend the duration of his career as Lawrence's backup.  Bryant should be able to lean heavily on the run game behind that dominant offensive line.  The Tigers' return their top three rushers from a season ago, led by Travis Etienne who was fantastic as a true freshman.  The issue was that he put up big numbers against overmatched opponents, but disappeared in bigger games.  IN seven games against ranked teams (plus South Carolina) he averaged 33.6 ypg, in the other seven games he averaged 75.6 ypg.  He needs to be more consistent because aside from Hunter Renfrow, the receiving group is very inexperienced.  The defense looks to be all kinds of nasty.  As mentioned earlier, the Tigers had three linemen who were expected to declare for the NFL Draft, and all three return, joined by 2nd team All-ACC Austin Bryant.  All that means is what still would have been a very good defensive line, is now Clemson's second unit, is an insane wealth of depth.  To top it off, they added the #1 and #3 defensive end recruits in the nation.  The weakest link is the secondary, which should be ok if they stay healthy, which they didn't last year.  Due to those injuries in 2017, even with two new starters, the starting four should be ok. Depth will be a bit of an issue, but that is nitpicking for a defense that finished on top of the ACC in every statistical category, and was top 4 nationally in scoring, passing and total defense.  The offense, which sunk to the middle of the ACC, is what determines if Clemson can win their second national championship in three years, or just "merely" make its fourth consecutive College Football Playoff appearance.
Key Players
| | | |
| --- | --- | --- |
| RB | | Travis Etienne, Sophomore |
| WR | | Hunter Renfrow, Senior |
| T | | Mitch Hyatt, Senior |
| | . | |
| DE | | Clelin Ferrell, Junior |
| DT | | Christian Wilkins, Senior |
| DT | | Dexter Lawrence, Junior |
and there you have it!!!! Another fine performance by ELA, and a little morsel to devour before the season starts!!!!

Join the discussion @CFB51's forum, and at this link
Thank you for reading the article here!!! Please follow the links to the source article to demonstrate our appreciation!!!